You are here
قراءة كتاب Lawrence
تنويه: تعرض هنا نبذة من اول ١٠ صفحات فقط من الكتاب الالكتروني، لقراءة الكتاب كاملا اضغط على الزر "اشتر الآن"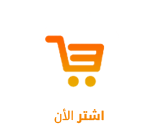 and Maria were very attractive girls, with the fragile beauty that suggests early in life a tendency to consumption. John Kemble, another firm friend of Lawrence, was brother of Mrs. Siddons.
The first three years that the artist spent in London were not associated with any striking successes, but in 1790 a portrait of the Queen and Princess Amelia attracted considerable attention, and pleased King George III., who liked British artists best if they had not studied abroad. The royal patronage came at the right time. Already Lawrence was beginning to experience the financial difficulties that never left him as long as he lived, no matter what his income might be. He was making an allowance of £300 a year to his parents, and for the rest, his earnings "melted," says Allan Cunningham, "like snow on a thatch." King George was royal in his patronage, and expressed to the Royal Academy his wish that the young artist should be made an Associate forthwith. To this suggestion there was great opposition, and in the end the difficulty was solved by making the artist a Supplementary Associate, the only one in the Academy's history.
In 1792 great honours were achieved. The King appointed Lawrence to be his painter in ordinary, in succession to the late Sir Joshua Reynolds, passing over Romney, Hoppner, Opie, and others, whose claims to the honour were held to be greater. Nothing succeeds like success, and the Dilettanti Society, suspending their regulation that said nobody who had not crossed the Alps could join their brotherhood, elected Lawrence and made him one of their chosen painters. He painted full-length portraits of the King and Queen, to be sent as a present to the Emperor of China, moved from Duke Street to Bond Street, and raised his prices all round, charging one hundred guineas for full-length portraits, fifty for half-lengths, and twenty-five for heads. In 1794 he received the full honours of the Academy; a year later the poet Cowper sat to him, and was so pleased with the portrait that he invited the artist to Weston.
The portrait of the lady with whom the artist was in love, and to whom he paid his vows, is a tribute to one side of the painter's art. He has contrived to put far more into it than the mere quality of attractiveness. The constitutional delicacy of the sitter, her refined and sensitive nature, are clearly expressed, and the colour harmony is attractive.
Soon after this Lawrence would seem to have had some grave doubt as to whether his gifts were completely expressed through the medium of portraiture. The dramatic sense was very strong in him—portrait-painting could not quite satisfy it. To be "master of the unlettered nameless faces" sufficed him no longer, and he started a series of big canvases that added more to[Pg 41]
[Pg 42] his labours than his fame. Staying with his great friend Fuseli at a house in Pembrokeshire he saw the artist leaning over some rocks that stand above the Bay of Bristol. The pose gave him an idea for a big canvas known as "Satan," that was painted in 1797, found its way to the Duke of Norfolk's collection, and then to the Academy authorities. A year later he gave London its first view of "Coriolanus in the house of Aufidius," and followed this with other classical studies—Hamlet, Cato, and others, for which John Kemble sat.
In the opening days of 1798 Lawrence proposed to Maria Siddons, and the family's consent was given to the union. The engagement was brief. Within a few weeks he confessed to Mrs. Siddons that he had mistaken his feelings, and asked to be allowed to woo Sally Siddons instead. To this startling request Mrs. Siddons gave her consent, but kept the truth back from her husband and brothers. To Maria the shock was naturally a severe one, and for a consumptive girl, whose medical treatment consisted of confinement to the house and repeated bleedings, it may even have been a contributory cause of death. Be this as it may, and her correspondence shows that she did recover from the first shock, the truth remains that she passed away in October of the same year, and on her death-bed implored her sister not to marry Lawrence. In "An Artist's Love Story," to which reference was made in an earlier chapter, the whole story of the engagement and its tragic dénouement is set out at length.
There seems no reason to doubt that Lawrence would have married Sally Siddons had he been able to do so, when Maria had passed from the scene, and that in years to come he was profoundly moved by her death. We know, too, that he died a bachelor, though the opportunities for marriage that came in his way were almost startling in their number; so it well may be that there were deeper springs of devotion and loyalty in his heart than were expressed by his pen. Sally Siddons died in 1803, when Lawrence was thirty-four years old, and had more than a quarter of a century to live. We may then give him the benefit of the doubts that have arisen in the minds of his contemporaries and biographers. Some still declare that Maria Siddons died of a broken heart, but the recently published correspondence throws a measure of doubt upon the statement; and fair-minded people will incline to the belief expressed by Allan Cunningham that "she died of a disease and a doctor."
While the social tragedy was affecting his private life, Lawrence was making great headway in his profession and out of it. In society he was an established favourite; he had a handsome face, a fluent and honeyed tongue, he wrote agreeable verses, and made facile sketches, which he would give freely to his friends and acquaintances. His most intimate associates were Smirke, the architect of the British Museum, Farrington and Fuseli the artists, John Kemble the actor, and Mrs. Siddons, whom he painted as Aspasia as well as Zara, though he never approached the beauty of the Gainsborough Siddons in our national collection. Some of his paintings went to engravers, who paid big prices for them; and though after moving from Bond Street to Greek Street he settled finally at 65 Russell Square, he never entertained on such a scale as his position would have justified. In fact he seldom or never gave a dinner party, excusing himself on the ground that he had neither wife nor mistress to superintend one. His prices rose steadily; he took half his fee in advance, but was always in debt and difficulty, and frequently forced to borrow at a high rate of interest. A devoted and conscientious worker, he always stood to his canvas, and seldom spoke to his sitter. At a first sitting he would draw the sitter's head, at the second he would start painting. He told friends that on one occasion he worked for thirty-seven hours consecutively, a marvellous feat for a man who never sat down to paint.
In the year 1801 Lawrence passed through a very critical time. The Princess of Wales sat to him at Montague House, Blackheath; he stayed in the house while at work on the portrait, spoke and wrote in rather indiscreet fashion, guiltless of everything save enthusiasm, and provoked a scandal of the first magnitude that alienated royal favour. The scandal grew and spread and was partly the subject of the commission of inquiry that sat several years later, and whose labours were known as "The Delicate Investigation." Lawrence was not even referred to in the
Pages