You are here
قراءة كتاب The Art and Practice of Silver Printing
تنويه: تعرض هنا نبذة من اول ١٠ صفحات فقط من الكتاب الالكتروني، لقراءة الكتاب كاملا اضغط على الزر "اشتر الآن"
The Art and Practice of Silver Printing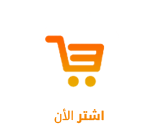 The Art and Practice of
Silver Printing
---
---
THE
ART AND PRACTICE
OF
SILVER PRINTING.

BY

H. P. ROBINSON & CAPT. ABNEY, R.E., F.R.S.

THE AMERICAN EDITION,
---
NEW YORK:
E. & H. T. ANTHONY & CO., NO. 591 BROADWAY.
---
1881.
---
---
Silver printing has been often doomed, but it still survives. Other processes of photographic printing have been introduced, nearly all of them having their individual merits, especially that of permanency, but all lacking in two essential qualities—ease of production and beauty of result. In these particulars no process has ever approached the one to the working of which this little book is devoted. The one defect of silver printing is the possibility of its results fading; but surely it is better to be beautiful, if fading, than permanent and ugly. It is better to be charmed with a beautiful thing for a few years, than be bored by an ugly one for ever. But is silver printing necessarily a fading process? We have in our possession a large number of silver photographs produced from twenty to twenty-five years ago, which are as perfect in tone and colour as when they were produced. Carefully prepared, and properly kept, a silver print should be as permanent as any other. That silver prints should be permanent as well as beautiful, has been the object of
THE AUTHORS.
---
---
CHAPTER
PAGE
I.—
Preliminary Experiments
1
II.—
Preparation of Albumenized Paper
6
III.—
The Sensitizing Bath
13
IV.—
How to Keep the Sensitizing Bath in Order
20
V.—
Silvering the Paper
26
VI.—
Washed Sensitive Paper
31
VII.—
Cutting Paper
36
VIII.—
Printing-Frames
42
IX.—
Preparing the Landscape Negative
45
X.—
Printing the Landscape
49
XI.—
Preparing the Portrait Negative
57
XII.—
Vignetting
60
XIII.—
Printing the Portrait
69
XIV.—
Combination Printing
74
XV.—
Toning
85
XVI.—
Fixing the Print
92
XVII.—
Washing the Print
95
XVIII.—
Printing on Plain Paper
99
XIX.—
Printing on Resinized Paper
100
XX.—
Printing on Gelatino-Chloride Emulsion Paper
103
XXI.—
Drying the Prints
105
XXII.—
Mounting Photographs
110
XXIII.—
Defects in Prints
Pages