قراءة كتاب Notes and Queries, Number 177, March 19, 1853 A Medium of Inter-communication for Literary Men, Artists, Antiquaries, Genealogists, etc.
تنويه: تعرض هنا نبذة من اول ١٠ صفحات فقط من الكتاب الالكتروني، لقراءة الكتاب كاملا اضغط على الزر "اشتر الآن"
Notes and Queries, Number 177, March 19, 1853 A Medium of Inter-communication for Literary Men, Artists, Antiquaries, Genealogists, etc.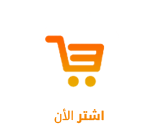 NOTES AND QUERIES:
A MEDIUM OF INTER-COMMUNICATION FOR LITERARY MEN, ARTISTS, ANTIQUARIES, GENEALOGISTS, ETC.
"When found, make a note of."—
Captain Cuttle

.
---
No. 177.
Saturday, March 19. 1853.
Price Fourpence.
Stamped Edition 5d.
---
CONTENTS.
Notes

:—
Page
Inedited Letters of General Green and of Washington, by Edward Foss
277
On a Passage in the "Domestic Architecture of England:" Surnames, by Joseph Burtt
278
Samuel Taylor Coleridge
280

Folk Lore

:—The ancient Custom of Well-flowering—Devil's Marks in Swine—Festival of Baal
280
Lord Monboddo, by W. L. Nichols
281
St. Valentine
281

Minor Notes

:—His Excellency David Hartley—The Life and Correspondence of S. T. Coleridge—An old Riddle—The Word "rather"—In Jesum Cruci affixum
282

Queries

:—
Corbet Peerage, by Lord Monson
283
The Duke of Wellington a Maréchal de France, by Henry H. Breen
283

Minor Queries

:—Prophecy in Hoveden—A Skating Problem—"Rap and read for"—"The wee brown Hen"—Deprived Bishops of Scotland, 1638—Passage in Carlyle—Madagascar Poetry—Ink—Hamilton Queries—Derivation of Windfall—Do the Sun's Rays put out the Fire?—Denmark and Slavery—Spontaneous Combustion—Bucks, most ancient and honourable Society of—Lines quoted by Charles Lamb—Descendants of Dr. Bill—"The Rebellious Prayer"—Ravenshaw and his Works
284

Minor Queries with Answers

:—Yolante de Dreux—Bishop Francis Turner—Raleigh's History
286

Replies

:—
Epitaphs, by George S. Masters, Edw. Hawkins, &c.
287
Throwing old Shoes for Luck, by W. Pinkerton, &c.
288
Owen Glyndwr [Owen ap Griffith Vychan, Lord of Glyndwrdwy]
288
Coleridge's Christabel: "Christobell, a Gothic Tale"
292

Photographics Notes and Queries

:—Economical Way of Iodizing Paper—Queries on Sir W. Newton's Process—Suggestion to Photographers
293

Replies to Minor Queries

:—Portrait of Pope—Conundrum—Herbé's "Costume Français"—Curious Fact in Natural Philosophy—"Haud cum Jesu itis, qui itis cum Jesuitis"—Tradescant Family—Arms of Joan d'Arc—Judæus Odor—Philip d'Auvergne—Dr. Parr's A. E. A. O.—Jewish Lineaments—Sotadic Verses—Bells at Funerals—Collar of SS.—Dr. Marshall—Shelton Oak—"God and the world"—Dreng—Meals—Richardson or Murphy
294

Miscellaneous

:—
Books and Odd Volumes wanted
298
Notices to Correspondents
298
Advertisements
299
---
Notes.
INEDITED LETTERS OF GENERAL GREEN AND OF WASHINGTON.
The letters of great men are always interesting, more particularly when they are connected with important historical facts. I presume, therefore, that those I subjoin from General Washington and General Green will not be unwelcome to your readers. They were among the papers of an officer, long deceased, who at the time was aide-de-camp to Sir Guy Carlton, the commander-in-chief of our army in America; and were, I presume, intercepted before they reached their respective destinations.
"General Green to General Washington.

"I had the honor of informing your Excellency, in a letter of the 19th
Pages