You are here
قراءة كتاب Notes and Queries, Number 178, March 26, 1853 A Medium of Inter-communication for Literary Men, Artists, Antiquaries, Genealogists, etc.
تنويه: تعرض هنا نبذة من اول ١٠ صفحات فقط من الكتاب الالكتروني، لقراءة الكتاب كاملا اضغط على الزر "اشتر الآن"
Notes and Queries, Number 178, March 26, 1853 A Medium of Inter-communication for Literary Men, Artists, Antiquaries, Genealogists, etc.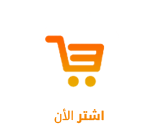 NOTES AND QUERIES:
A MEDIUM OF INTER-COMMUNICATION FOR LITERARY MEN, ARTISTS, ANTIQUARIES, GENEALOGISTS, ETC.
"When found, make a note of."—
Captain Cuttle

.
---
No. 178.
Saturday, March 26. 1853.
Price Fourpence.
Stamped Edition 5d.
---
CONTENTS.
Notes

:—
Page
Napoleon a Poet, by Henry H. Breen
301
Smith's "Dictionary of Antiquities" and "Dictionary of Biography and Mythology," by P. J. F. Gantillon, B.A.
302
St. Columba's Cross
302

Minor Notes

:—The "Ball at Brussels," June, 1815: Historical Parallel of April, 1605—Drawing an Inference—Edmund Spenser—The Mint, Southwark
303

Queries

:—
The Spectre Horsemen of Southerfell
304

Minor Queries

:—Passage in Bacon—Lamech killing Cain—Lord Chief Justice Popham—"Her face was like the milky way," &c.—Nelson Rings—Books wanted—Mr. Cromlin—Dr. Fletcher and Lady Baker—Jeremy Taylor and Christopher Lord Hatton—"Pylades and Corinna"—The Left Hand: its Etymology—The Parthenon
305

Replies

:—
Mediæval or Middle Ages
306
Consecrators of English Bishops
306
"Grindle"
307
Mummies of Ecclesiastics, by William Bates
308
Vicars-Apostolic in England
308
Banbury Zeal, &c.
310
Dr. South versus Goldsmith, Talleyrand, &c., by Henry H. Breen
311
Irish Rhymes, by Henry H. Breen and Cuthbert Bede, B.A.
312
Count Gondomar
313
Door-head Inscriptions
314

Photographic Notes and Queries

:—Photographic Gun-Cotton—Sealing-wax for Baths—Developing Chamber—The Black Tints on Photographic Positives
314

Replies To Minor Queries

:—Contested Elections—Suicide at Marseilles—Acts xv. 23.—Serpent's Tongue—Croxton or Crostin—Robert Dodsley—Lord Goring—Chaplains to Noblemen—The Duke of Wellington Maréchal de France—Lord North—Mediæval Parchment—"I hear a lion," &c.—Fercett—Old Satchells—Curtseys and Bows—The Rev. Joshua Marsden—Sidney as a Christian Name—The Whetstone—Surname of Allen—Belatucadrus—Pot-guns—Graves Family—Portrait Painters—Plum Pudding—Muffs worn by Gentlemen—The Burial Service by Heart—Burrow—"Coming home to men's business"—Heuristic—"Cob" and "Conners"—Lady High Sheriff—Death of Nelson—Editions of the Prayer-Book prior to 1662—Passage in Juvenal—Tennyson—Capital Punishment
316

Miscellaneous

:—
Books and Odd Volumes wanted
322
Notices to Correspondents
322
Advertisements
322
---
Notes.
NAPOLEON A POET.
In a work entitled Littérature Française Contemporaine, vol. ii. p. 268., there is a notice of the Bonaparte family, in their connexion with literature, in which it is stated that Napoleon, at the age of thirteen, wrote the following fable:—
"Le Chien, le Lapin, et le Chasseur.
César, chien d'arrêt renommé,
Mais trop enflé de son mérite,
Tenait arrêté dans son gîte
Un malheureux lapin de peur inanimé.
—Rends-toi, lui cria-t-il, d'une voix de tonnerre,
Qui fit au loin trembler les peuplades des bois:
Je suis
Pages