You are here
قراءة كتاب Notes and Queries, Number 241, June 10, 1854 A Medium of Inter-communication for Literary Men, Artists, Antiquaries, Genealogists, etc.
تنويه: تعرض هنا نبذة من اول ١٠ صفحات فقط من الكتاب الالكتروني، لقراءة الكتاب كاملا اضغط على الزر "اشتر الآن"
Notes and Queries, Number 241, June 10, 1854 A Medium of Inter-communication for Literary Men, Artists, Antiquaries, Genealogists, etc.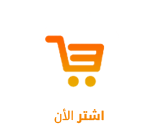 NOTES AND QUERIES:
A MEDIUM OF INTER-COMMUNICATION FOR LITERARY MEN, ARTISTS, ANTIQUARIES, GENEALOGISTS, ETC.
"When found, make a note of."—
Captain Cuttle

.
---
No. 241.
Saturday, June 10. 1854.
Price Fourpence.
Stamped Edition 5d.
---
CONTENTS.
Notes

:—
Page
Stone Pillar Worship
535
Somersetshire Folk Lore
536
Irish Records, by James F. Ferguson
536
Derivation of Curious Botanic Names, and Ancient Italian Kalydor, by Dr. Hughes Fraser Halle
537

Minor Notes

:—Forensic Jocularities—Ridley's University—Marvellous, if true—Progress of the War—Hatherleigh Moor, Devonshire—Cromwellian Gloves—Restall
538

Queries

:—
Sepulchral Monuments
539
"Es Tu Scolaris"
540
On a Digest of Critical Readings in Shakespeare, by J. O. Halliwell
540

Minor Queries

:—"Original Poems"—A Bristol Compliment—French or Flemish Arms—Precedence—"

Σφιδη

"—Print of the Dublin Volunteers—John Ogden—Columbarium in a Church Tower—George Herbert—Apparition which preceded the Fire of London—Holy Thursday Rain-water—Freemasonry
541

Minor Queries with Answers

:—Lewis's "Memoirs of the Duke of Gloucester"—Apocryphal Works—Mirabeau, Talleyrand, and Fouché—"The Turks in Europe," and "Austria as It Is"—"Forgive, blest Shade"—"Off with his head," &c.—"Peter Wilkins"—The Barmecides' Feast—Captain
542

Replies

:—
Coleridge's unpublished Manuscripts, by Joseph Henry Green
543
King James's Irish Army List, 1689
544
Barrell's Regiment
545
Clay Tobacco-pipes, by W. J. Bernhard Smith
546
Madame de Staël
546
Cranmer's Martyrdom
547

Photographic Correspondence

:—Difficulties in making soluble Cotton—Light in Cameras—Cameras—Progress of Photography—A Collodion Difficulty—Ferricyanide of Potassium
548

Replies to Minor Queries

:—Postage System of the Romans—Epigram on the Feuds between Handel and Bononcini—Power of prophesying before Death—King John—Demoniacal Descent of the Plantagenets—Burial Service Tradition—Paintings of our Saviour—Widdrington Family—Mathew, a Cornish Family—"

Πιστις

," unde deriv.—Author of "The Whole Duty of Man"—Table-turning—Pedigree to the Time of Alfred—Quotation wanted—"Hic locus odit, amat"—Writings of the Martyr Bradford—Latin Inscription on Lindsey Court-house—Blanco White's Sonnet—"Wise men labour," &c.—Copernicus—Meals, Meols—Byron and Rochefoucauld—Robert Eden—Dates of Maps—Miss Elstob—Corporation Enactments, &c.
549

Miscellaneous

:—
Notes on Books, &c.
554
Books and Odd Volumes Wanted
554
Notices to Correspondents
555
---
Multæ terricolis linguæ, cœlestibus una.
SAMUEL BAGSTER AND SONS'
GENERAL CATALOGUE is sent Free by Post. It contains Lists of Quarto Family Bibles; Ancient English Translations;
Pages