You are here
قراءة كتاب Notes and Queries, Number 243, June 24, 1854 A Medium of Inter-communication for Literary Men, Artists, Antiquaries, Genealogists, etc.
تنويه: تعرض هنا نبذة من اول ١٠ صفحات فقط من الكتاب الالكتروني، لقراءة الكتاب كاملا اضغط على الزر "اشتر الآن"
Notes and Queries, Number 243, June 24, 1854 A Medium of Inter-communication for Literary Men, Artists, Antiquaries, Genealogists, etc.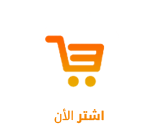 learning."—Nottingham Mercury.
Now ready, price 1s. 6d., the Half-yearly Volume (January to June, 1854), of the
BRITISH CONTROVERSIALIST AND MAGAZINE OF SELF-CULTURE. Containing interesting Debates on Episcopacy, Presbyterianism, Congregationalism—Communications from a Spiritual World—Napoleon Buonaparte—Justice to Scotland—Slavery.
A series of Articles on European Philosophy, and "Self-Culture."
Essays on Poetry—Modern Poets—Building Societies: their Constitution and Advantages—Language—Phonetics, &c. Information in answer to numerous questions, on the plan of "Notes and Queries." Also a Monthly List of New Books, Literary Intelligence, Notices of Books, &c.
The BRITISH CONTROVERSIALIST is also published on the first of every month, in Parts, price Threepence each, containing Forty Pages of superior Letterpress, with a Wrapper devoted to Notices to Correspondents.
London: HOULSTON & STONEMAN.
---
AMERICAN BOOKS.—LOW, SON, & CO., as the Importers and Publishers of American Books in this Country, have recently issued a detailed Catalogue of their Stock in Theology, History, Travels, Biography, Practical Science, Fiction, &c., a Copy of which will be forwarded upon application.
By arrangements with the American Publishers, all Works of known or anticipated interest will in future be published by LOW, SON, & CO., simultaneously with their appearance in America. Works not in stock obtained within six weeks of order. Lists of Importations forwarded regularly when desired.
Literary Institutions, the Clergy, Merchants and Shippers, and the Trade, supplied on advantageous terms.
Small enclosures taken for weekly case to the United States at a moderate charge.
---
TO BOOK-BUYERS.—Just published, Gratis, Part XIV. of a CATALOGUE OF SECOND-HAND BOOKS, in the various Classes of English Literature (including numerous choice Illustrated Works), in excellent condition, and at very low prices, by W. J. CRAWFORD (Successor to the late J. DOWDING), 82. Newgate Street, London.
---
TO BOOK-COLLECTORS.—Now Ready, Gratis and Post-Free, T. MILLARD'S XXXVIth Catalogue of Second-hand Books, containing Illustrated London News, complete, 23 vols., hf. calf, 15l., another, cloth, 12l.; Encyclopædia Britannica, sixth edition, calf, fine copy, 10gs., seventh edition, cloth, 14l.; Penny Cyclopædia, with Supplement, new hf. calf., 7l. 10s.; Dr. Adam Clarke's Bible, new, 2l. 10s.; D'Oyly and Mant's Bible, 3l.; Nash's Mansions, new, 8gs.; Magistrated Statutes, 1835 to 1852, 6gs.; Tegg's London Cyclopædia, 4l. 10s.
70. NEWGATE STREET, LONDON.
*** Books Bought.
---
BOOKS.—The CATALOGUE for JUNE is now ready, containing Rare, Curious, and Valuable Books at reduced prices for ready money. Gratis and Post Free.
JOHN PETHERAM, 94. High Holborn.
---
OLD AND SECOND-HAND BOOKS.—A CATALOGUE of Second-hand Books, Free by Post on receipt of Address. A CATALOGUE of Mathematical and Scientific Books, in various Languages, Free on receipt of Two Postage Stamps. Address
W. B. KELLY, Bookseller, Dublin.
---
LITERARY CURIOSITIES.—Fac-Similes of extremely Curious and Interesting Newspapers, published during the Times of King Charles and Oliver Cromwell, sent (Post Free) on Receipt of 12 Stamps.
J. H. FENNELL, 1. Warwick Court, Holborn, London.
---
MURRAY'S BRITISH CLASSICS.—The Third Volume of GIBBON'S ROMAN EMPIRE, edited by DR. WM. SMITH will be published with the Magazines on June 30th.
JOHN MURRAY, Albemarle Street.
---
THE QUARTERLY REVIEW. No. CLXXXIX. ADVERTISEMENTS for the forthcoming Number must be forwarded to the Publisher by the 1st, and BILLS for Insertion by the 3rd JULY.
JOHN MURRAY, Albemarle Street.
---
ALFORD'S GREEK TESTAMENT WITH ENGLISH NOTES.
Now ready, in 8vo., Vol. I., Second Edition (containing the Four Gospels) of
THE GREEK TESTAMENT: with a critically revised Text: a Digest of various Readings: Marginal References to Verbal and Idiomatic Usage: Prolegomena; and a copious Critical an Exegetical Commentary. For the Use of Theological Students and Ministers. By HENRY ALFORD, B.D., Minister of Quebec Chapel, London, and late Fellow of Trinity College, Cambridge.
RIVINGTONS, Waterloo Place, London; and DEIGHTON, Cambridge.
Of whom may be had,
The SECOND VOLUME.
(The Third and Concluding Volume is in preparation.)
---
FAMILY MUSIC.—STEPHEN GLOVER'S NEW QUADRILLES: The Turkish Army. the Turkish Navy. Le Perroquet, Osborne, the Great Globe, the Gipsies', the Welsh, Mamma's, Papa's, Eugenie, the Nice Young Maidens', and the Nice Young Bachelors'. Piano solos, 3s. each; duets, 4s. each.
London: ROBERT COCKS & CO., New Burlington Street.
---
FAMILY MUSIC.—ROBERT COCKS & CO.'S HANDBOOK OF GLEES. Madrigals, Catches, Canons, Part Songs, &c., with an Accompaniment for the Piano or Harmonium. Edited by JOSEPH WARREN. 80 Numbers. price 2d. each. Nos. 1. to 50. may be had in one vol., cloth boards, 8s.
London: ROBERT COCKS & CO., New Burlington Street; and of all music-sellers.
---
LONGFELLOW, THE POET.—There is a sweet song by this admired writer just now much inquired after. It is called "EXCELSIOR." This really sublime effusion of the poet is charmingly wedded to music by MISS M. LINDSAY. It is particularly a song for the refined evening circle, and is adorned with a capital illustration. It is among the recent publications of the MESSRS. ROBERT COCKS & CO., Her Majesty's Music Publishers, of New Burlington Street.—See The Observer, May 28, 1854.
---
INDISPENSABLE TO CORRECT WRITERS AND SPEAKERS.
Just ready, price 3s. 6d., square 12mo., cloth,
A NEW DICTIONARY OF SYNONYMS, arranged in alphabetical Order. By D. L. MACKENZIE.
This is an entirely new Dictionary of English Synonyms. Considerable pains have been taken to render it what, on comparison with others, it will be found to be—the MOST COMPLETE in the LANGUAGE.
Published by G. WILLIS, Great Piazza, Covent Garden.
---
Just published, in One Volume 12mo., sewed, 222 pp., price 1s. 6d.
THE GOVERNING CLASSES OF GREAT BRITAIN. Political Portraits, by EDWARD M. WHITTY.
"In this volume we have some exceedingly smart sketches of various public men."—Church and State Gazette.

"These portraits of what the author terms the 'Governing Classes of Great Britain,' are republished from 'The Leader' newspaper, and form a little Thesaurus of information of a peculiar and interesting character."—Leeds Times.

"These lively sketches of living political characters are, many of them, admirably written, always satirical in spirit, and occasionally far-seeing in their ken. There are points which Thackeray could hardly have done better."—Era.

"The readers of the 'Leader' need only be informed that the series of papers, 'The Governing Classes of Great Britain,' which were contributed by a Non-Elector, have been collected into an eighteenpenny volume, in handsome legible type; the Non-Elector declaring himself to be Mr. Edward Whitty, a name which has only the aspirate de trop."—Leader.
TRÜBNER & CO., 12.
Pages