قراءة كتاب Notes and Queries, Number 243, June 24, 1854 A Medium of Inter-communication for Literary Men, Artists, Antiquaries, Genealogists, etc.
تنويه: تعرض هنا نبذة من اول ١٠ صفحات فقط من الكتاب الالكتروني، لقراءة الكتاب كاملا اضغط على الزر "اشتر الآن"
Notes and Queries, Number 243, June 24, 1854 A Medium of Inter-communication for Literary Men, Artists, Antiquaries, Genealogists, etc.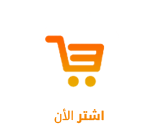 NOTES AND QUERIES:
A MEDIUM OF INTER-COMMUNICATION FOR LITERARY MEN, ARTISTS, ANTIQUARIES, GENEALOGISTS, ETC.
"When found, make a note of."—
Captain Cuttle

.
---
No. 243.
Saturday, June 24. 1854.
Price Fourpence.
Stamped Edition 5d.
---
CONTENTS.
Notes

:—
Page
Memoirs of Grammont, by W. H. Lammin, &c.
583
Bohn's Reprint of Woodfall's "Junius," by H. Martin
584

Minor Notes

:—Mutilating Books—The Plymouth Calendar—Divinity Professorships
585

Queries

:—
Sepulchral Monuments
586
Roger Ascham and his Letters, by J. E. B. Mayor
588

Minor Queries

:—Symbolism in Raphael's Pictures—"Obtains"—Army Lists for Seventeenth and Eighteenth Centuries—Anonymous Poet—John Bale—A short Sermon
589

Minor Queries with Answers

:—Quakers' Calendar—"Rodondo, or the State Jugglers"—Rathlin Island—Parochial Registers—"Trevelyan," &c.—Grammar School of St. Mary de Crypt, Gloucester
589

Replies

:—
Cranmer's Martyrdom, by John P. Stilwell, &c.
590
Coleridge's Unpublished Manuscripts, by C. Mansfield Ingleby
591
Life
591
Inscriptions on Bells, by Peter Orlando Hutchinson, Cuthbert Bede, Rev. H. T. Ellacombe, &c.
592
De Beauvoir Pedigree, by Edgar MacCulloch
596
Right of Refuge in the Church Porch, by Goddard Johnson, &c.
597
Ferdinand Charles III., Duke of Parma, by J. Reynell Wreford, &c.
598

Photographic Correspondence

:—Mr. Townsend's Wax-paper Process—Photographic Litigation
598

Replies to Minor Queries

:—Vandyking—Monteith—A. M. and M. A.—Greek denounced by the Monks—Caldecott's Translation of the New Testament—Blue Bells of Scotland—"De male quæsitis gaudet non tertius hæres"—Mawkin—"Putting a spoke in his wheel"—Dog Latin—Swedish Words current in England—Mob—"Days of my Youth"—Encore—Richard Plantagenet, Earl of Cambridge—Right of redeeming Property—Latin Inscription on Lindsey Court-house—Myrtle Bee—Mousehunt—Longfellow's "Hyperion"—Benjamin Rush—Quakers executed in North America
599

Miscellaneous

:—
Notices to Correspondents
603
---
Multæ terricolis linguæ, cœlestibus una.
SAMUEL BAGSTER AND SONS'
GENERAL CATALOGUE is sent Free by Post. It contains Lists of Quarto Family Bibles; Ancient English Translations; Manuscript-notes Bibles; Polyglot Bibles in every variety of Size and Combination of Language; Parallel-passages Bibles; Greek Critical and other Testaments; Polyglot Books of Common Prayer; Psalms in English, Hebrew, and many other Languages, in great variety; Aids to the Study of the Old Testament and of the New Testament; and Miscellaneous Biblical and other Works. By Post Free.
London: SAMUEL BAGSTER & SONS, 15. Paternoster Row.
Πολλαι μεν θνητοις Γλωτται, μια δ'Αθανατοισιν
---
Now ready, No. VII. (for May), price 2s. 6d., published Quarterly.
RETROSPECTIVE REVIEW (New Series); consisting of Criticisms upon, Analyses of, and Extracts from, Curious, Useful, Valuable, and Scarce Old Books.
Vol. I., 8vo., pp. 436, cloth 10s. 6d., is also ready.
JOHN RUSSELL SMITH, 36. Soho Square, London.
THE ORIGINAL QUADRILLES, composed for the PIANO FORTE by MRS. AMBROSE MERTON.
London: Published for the Proprietors, and may be had of C. LONSDALE, 26. Old Bond Street; and by Order of all Music Sellers.
PRICE THREE SHILLINGS.
---
"It is conducted with ability, industry, and
Pages