قراءة كتاب The Carpet from Bagdad
تنويه: تعرض هنا نبذة من اول ١٠ صفحات فقط من الكتاب الالكتروني، لقراءة الكتاب كاملا اضغط على الزر "اشتر الآن"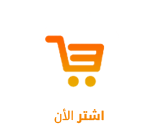 The Project Gutenberg eBook, The Carpet from Bagdad, by Harold MacGrath, Illustrated by Andre Castaigne
This eBook is for the use of anyone anywhere at no cost and with almost no restrictions whatsoever. You may copy it, give it away or re-use it under the terms of the Project Gutenberg License included with this eBook or online at www.gutenberg.org
Title: The Carpet from Bagdad
Author: Harold MacGrath
Release Date: September 16, 2013 [eBook #43749]
Language: English
Character set encoding: ISO-8859-1
***START OF THE PROJECT GUTENBERG EBOOK THE CARPET FROM BAGDAD***
E-text prepared by Annie R. McGuire
from page images generously made available by the
Google Books Library Project
(http://books.google.com)
---
THE CARPET FROM BAGDAD
---
---
THE CARPET FROM
BAGDAD
By
HAROLD MACGRATH
Author of
A SPLENDID HAZARD
THE MAN ON THE BOX
WITH ILLUSTRATIONS BY
ANDRE CASTAIGNE
INDIANAPOLIS
THE BOBBS-MERRILL COMPANY
PUBLISHERS
---
Copyright

1911
The Bobbs-Merrill Company
---
ROBERT HICHENS
---
The wild hawk to the windswept sky,
The deer to the wholesome wold,
And the heart of a man to the heart of a maid,
As it was in the days of old.

—Rudyard Kipling.

---
CONTENTS
Pages