You are here
قراءة كتاب Every-day Science: Volume VII. The Conquest of Time and Space
تنويه: تعرض هنا نبذة من اول ١٠ صفحات فقط من الكتاب الالكتروني، لقراءة الكتاب كاملا اضغط على الزر "اشتر الآن"
Every-day Science: Volume VII. The Conquest of Time and Space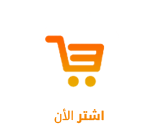 EVERY-DAY SCIENCE
BY
HENRY SMITH WILLIAMS, M.D., LL.D.
ASSISTED BY
EDWARD H. WILLIAMS, M.D.
VOLUME VII.
THE CONQUEST OF TIME AND SPACE
ILLUSTRATED
NEW YORK AND LONDON
THE GOODHUE COMPANY
PUBLISHERS · MDCCCCX

Copyright, 1910, by The Goodhue Co.
All rights reserved

---
THE CONQUEST OF THE ZONES
Geographical knowledge of the ancient Egyptians, p. 5—The mariner's compass, p. 7—Reference to the thirty-two points of the compass by Chaucer, p. 9—Halley's observations on the changes in the direction of the compass in a century, p. 10—Deviation of the compass, p. 11—The voyage of the Carnegie, the non-magnetic ship, p. 12—The "dip of the needle" first observed by Robert Norman, p. 13—The modern compass invented by Lord Kelvin, p. 14—Sailing by dead reckoning, p. 14—The invention of the "log," p. 15—The modern log, p. 17—The development of the sextant, p. 18—The astrolabe, p. 19—The quadrant invented by Hadley, p. 20—The perfected sextant, p. 21—Perfecting the chronometer, p. 23—The timepieces invented by the British carpenter, John Harrison, p. 25—The prize won by Harrison, p. 27—Finding time without a chronometer, p. 28—The Nautical Almanac, p. 30—Ascertaining the ship's longitude, p. 31—Difficulties of "taking the sun" at noon, p. 33—Measuring a degree of latitude, p. 34—The observations of Robert Norman, p. 35—The function of the Nautical Almanac, p. 37—Soundings and charts, p. 41—Mercator's projection, p. 44—The lure of the unknown, p. 45—The quest of the Pole, p. 47—Commander Peary's achievement, p. 49—How observations are made in arctic regions, p. 50—Making observations at the Pole, p. 52—Difficulties as to direction at the Pole, p. 54.
THE HIGHWAY OF THE WATERS
Pages