You are here
قراءة كتاب Gallery of Comicalities Embracing Humorous Sketches
تنويه: تعرض هنا نبذة من اول ١٠ صفحات فقط من الكتاب الالكتروني، لقراءة الكتاب كاملا اضغط على الزر "اشتر الآن"
Gallery of Comicalities Embracing Humorous Sketches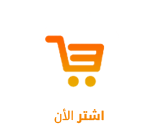 GALLERY

OF


COMICALITIES;
EMBRACING HUMOROUS
SKETCHES

BY

THE BROTHERS

ROBERT and GEORGE CRUIKSHANK,
ROBERT SEYMOUR,
AND OTHERS.
London:
Charles Hindley,
41, Booksellers' Row, St. Clement Danes, Strand, w.c.
---
THE


GALLERY OF COMICALITIES.

Most of the "Comicalities" here re-produced in fac simile first appeared in the columns of Bell's Life in London and Sporting Chronicle during the years 1827-8 and 9, and caused an unprecedented increase in the weekly sale of that journal.

As a painter of Life and Nature, in all their truth and eccentricity, George Cruikshank may be truly said to stand unrivalled, and to be only equalled, even in former times by the inimitable Hogarth. The present Series has been principally selected from "Cruikshank's Illustrations of Time and Phrenology," and his Illustrations to Mr. Wright's "Mornings at Bow Street" and the sequel entitled "More Mornings at Bow Street"—works which are replete with wit and humour.

Robert Cruikshank, the elder brother of George Cruikshank, Illustrated many books, &c., including Pierce Egan's, "The Finish to the Adventures of Tom, Jerry, and Logic, in their pursuits through Life in and out of London," 1827. Died March 13, 1856. Aged 65 years.

Robert Seymour, a graphic humourist was born in London, about the year 1800. He was apprenticed to Mr. Thomas Vaughan, a pattern-drawer in Spitalfields, and his practice in that department of art appears to have given him the facility and accuracy of pencil for which he was afterwards so distinguished. Within a very short period of fulfilling his term of apprenticeship, he commenced, on his own account, as a painter in oils, and must have been tolerably expert at that early age, as already in the spring of 1822, we find him exhibiting a picture of some pretensions at the Royal Academy.

He executed various other oil paintings about this period, but the more pressing demand on his talents was for drawings on wood, a mode of book illustration then in great vogue. The various illustrated books and periodicals published for the next ten or twelve years bespeak his popularity and industry in that department.

Although Seymour's hands were full of commissions for drawing on wood, he was always desirous of practice in a more independent department of art, feeling that the engraver, however competent, frequently failed to communicate the full force of his drawing. He, therefore, determined—where possible, on etching or engraving his own designs on copper or steel. He was very successful in full length sketches of public characters, and has left us many life-like portraits of members of the Turf and Drama between 1830 and 1836.

But of all Seymour's various works his "Humorous Sketches" were his prime favourites, and will best perpetuate his name. They were first published between the years 1834 and 1836, in detached prints at 3d. each, by Mr. Richard Carlisle, of Fleet Street. The entire collection was subsequently engraved on steel, and published in 1838, with letterpress description by Crowquill (Alfred Henry Forrester), the popular humourist of the day.

Figaro in London—the popular predecessor of Punch, edited and published by Gilbert A'Beckett from December 1831 to 1836—contains nearly 300 woodcuts after Seymour. They were also published separately as "Seymour's Caricature Gallery," and after his death were all re-published on six large sheets, each containing 20 subjects, as "Seymour's Comic Scrap Sheets."

Seymour's connection with the publication and illustration of the now famous Pickwick Papers is well known to the reading world by the printed statement of Mrs. Seymour, and Charles Dickens' own account of the origin of the Pickwick Papers, to need repetition.
---
Fourteen
ILLUSTRATIONS
of the
DRAMA
by
Robert Cruikshank.
---
---
GALLERY OF COMICALITIES—No. I.
ILLUSTRATIONS OF THE DRAMA
"WHERE SHALL I DINE."
Where shall I dine? Would I could tell,
For, hungry, faint, and weary,
It is to me, I know full well,
An all-important query.
Thou Man of Flank! a
CUT
of thine
Would silence hunger's call;
But a Friend's,
CUT
alas! is mine,
"The unkindest cut of all."
O for a herring, dainty fish!
Or tender lambkin's fry;
But as in vain for
MEAT
I wish,
'Tis
MEET
that I should sigh.
Ere by the freaks of Fortune floor'd,
Such was my former luck,
That under many a friendly board
My trotters I could tuck.
Now, though at dining hour I go,
From house to house I roam,
My rap too well the servants know,
And "Master's not at home."
'Tis getting cold, and wet, and dark,
Pages