You are here
قراءة كتاب Lady Hester; Or, Ursula's Narrative
تنويه: تعرض هنا نبذة من اول ١٠ صفحات فقط من الكتاب الالكتروني، لقراءة الكتاب كاملا اضغط على الزر "اشتر الآن"
Lady Hester; Or, Ursula's Narrative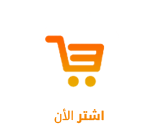 which we should never have dared to utter, she could, with her droll arch way, make him think the most sensible thing in the world.
What odd things people can do who have lived together like brothers and sisters! I can hardly help laughing when I think of Torwood coming disconsolately up from the library, and replying, in answer to our vigorous demands, that his lordship had some besotted notion past all reason.
Then we pressed him harder—Adela with indignation, and I with sympathy—till we forced out of him that he had been forbidden ever to think or speak again of Emily, and all his faith in her laughed to scorn, as delusions induced by Mrs. Deerhurst.
"I'm sure I hope you'll take Ormerod, Adela," I remember he ended; "then at least you would be out of the way."
For Sir John Ormerod's courtship was an evident fact to all the family, as, indeed, Adela was heiress enough to be a good deal troubled with suitors, though she had hitherto managed to make them all keep their distance.
Adela laughed at him for his kind wishes, but I could see she meant to plead for him. She had her chance, for Sir John Ormerod brought matters to a crisis at the next ball; and though she thought, as she said, "she had settled him," he followed it up with her guardian, and Adela was invited to a conference in the library.
It happened that as she ran upstairs, all in a glow, she came on Torwood at the landing. She couldn't help saying in her odd half-laughing, half-crying voice—
"It will come right, Torwood; I've made terms, I'm out of your way."
"Not Ormerod!" he exclaimed.
"Oh! no, no!" I can hear her dash of scorn now, for I was just behind my brother, but she went on out of breath—
"You may go on seeing her, provided you don't say a word—till—till she's been out two years."
"Adela! you queen of girls, how have you done it?" he began, but she thrust him aside and flew up into my arms; and when I had her in her own room it came out, I hardly know how, that she had so shown that she cared for no one she had ever seen except my father, that they found they did love each other; and—and—in short they were going to be married.
Really it seemed much less wonderful then than it does in thinking of it afterwards. My father was much handsomer than any young man I ever saw, with a hawk nose, a clear rosy skin, pure pink and white like a boy's, curly little rings of white hair, blue eyes clear and bright as the sky, a tall upright soldierly figure, and a magnificent stately bearing, courteous and grand to all, but sweetly tender to a very few, and to her above all. It always had been so ever since he had brought her home an orphan of six years old from her mother's death-bed at Nice. And he was youthful, could ride or hunt all day without so much fatigue as either of his sons, and was as fresh and eager in all his ways as a lad.
And she, our pretty darling! I don't think Torwood and I in the least felt the incongruity of her becoming our step-mother, only that papa was making her more entirely his own.
I am glad we did not mar the sunshine. It did not last long. She came home thoroughly unwell from their journey to Switzerland, and never got better. By the time the spring had come round again, she was lying in the vault at Trevorsham, and we were trying to keep poor little Alured alive and help my poor father to bear it.
He was stricken to the very heart, and never was the same man again. His age seemed to come upon him all at once; and whereas at sixty-five he had been like a man ten years younger, he suddenly became like one ten years older; and though he never was actually ill, he failed from month to month.
He could not bear the sight or sound of the poor baby. Poor Adela had scarcely lived to hear it was a boy, and all she had said about it was, "Ursula, you'll be his mother." And, oh! I have tried. If love would do it, I think he could not be more even to dear Adela!
What a frail little life it was! What nights and days we had with him; doctors saying that skill could not do it, but care might; and nurses knowing how to be more effective than I could be; yet while I durst not touch him I could not bear not to see him. And I do think I was the first person he began to know.
Meantime, there was a great difference in Torwood. He had been very much of a big boy hitherto. No one but myself could have guessed that he cared for much besides a lazy kind of enjoyment of all the best and nicest things in this world. He did what he was told, but in an uninterested sort of way, just as if politics and county business, and work at the estate, were just as much tasks thrust on him as Virgil and Homer had been; and put his spirit into sporting, &c.
But when he was allowed to think hopefully of Emily, it seemed to make a man of him, and he took up all that he had to do, as if it really concerned him, and was not only a burden laid on him by his father.
And, as my father became less able to exert himself, Torwood came forward more, and was something substantial to lean upon. Dear fellow! I am sure he did well earn the consent he gained at last, though not with much satisfaction, from papa.
Emily had grown into great sweetness and grace, and Mrs. Deerhurst had gone on very well. Of course, people were unkind enough to say, it was only because she had such prey in view as Lord Torwood; but, whatever withheld her, it is certain that Emily only had the most suitable and reasonable pleasures for a young lady, and was altogether as nice, and gentle, and sensible, as could be desired. There never was a bit of acting in her, she was only allowed to grow in what seemed natural to her. She was just one of the nice simple girls of that day, doing her quiet bit of solid reading, and her practice, and her neat little smooth pencil drawing from a print, as a kind of duty to her accomplishments every day; and filling books with neat up-and-down MS. copies of all the poetry that pleased her. Dainty in all her ways, timid, submissive, and as it seemed to me, colourless.
But Fulk taught her Wordsworth, who was his great passion then, and found her a perfect listener to all his Tory hopes, fears, and usages.
Papa could not help liking her when she came to stay with us, after they were engaged, at the end of two years. He allowed that, away from her mother and all her belongings, she would do very well; and she was so pretty and sweet in her respectful fear of him—I might almost say awe—that his graceful, chivalrous courtesy woke up again; and he was beginning absolutely to enjoy her, as she became a little more confident and understood him better.
How well I remember that last evening! I was happier than I had been for weeks about little Alured: the convulsions had quite gone off, the teeth that had caused them were through, and he had been laughing and playing on my lap quite brightly—cooing to his mother's miniature in my locket. He was such an intelligent little fellow for eighteen months! I came down so glad, and it was so pleasant to see Emily, in her white dress, leaning over my father while he had gone so happily into his old delight of showing his prints and engravings; and Torwood, standing by the fire, watching them with the look of a conqueror, and Jaquetta—like the absurd child she loved to be—teasing them with ridiculous questions about their housekeeping.
They were to have Spinney Lawn bought for them, just a mile away, and the business was in hand. Jacquey was enquiring whether there was a parlour for The Cid, Torwood's hunter, whom she declared was as dear to him as Emily herself. Indeed, Emily did go out every morning after breakfast to feed him with bread. I can see her now on Torwood's arm, with big Rollo and little Malta rolling over one another after them.
Then came an afternoon when we had all walked to Spinney Lawn, laid out the gardens together, and wandered about the empty rooms, planning for them. The birds were singing in the March sunshine, and the tomtits
Pages