You are here
قراءة كتاب Lady Hester; Or, Ursula's Narrative
تنويه: تعرض هنا نبذة من اول ١٠ صفحات فقط من الكتاب الالكتروني، لقراءة الكتاب كاملا اضغط على الزر "اشتر الآن"
Lady Hester; Or, Ursula's Narrative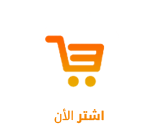 him, after all; and he was cruelly disappointed that Emily had not energy to cling to him—he had made so sure of her.
Bertram and Jaquetta had expected all along that he would be the more eager to be off to the Antipodes when everything was swept away from him here, and he did sit after dinner talking it over in a business-like way, while Bertram gave him all the information he had been collecting in his absence.
I would not listen. I was determined against going away from my charge; I had rather have been his housemaid than have left him to Hester, and I must have looked like a stone as I got up, and left them to their talk while I went back to the boy.
I heard Bertram say while I was lighting my candle, "Poor Ursula! she will not see it. Hart told me to-day that the child is dying—would hardly get through the night."
Now I had been thinking all the afternoon that he was better, and I had gone down to dinner cheered. I turned into the doorway, and told Fulk to come and see.
He did come. There was Alured, lying, as he had lain all day, upon his nurse's knees, with her arm under his head. He had not moaned for a long time, and I had left him in a more comfortable sleep. He opened his eyes as we came in, held out his hands more strongly than we thought he could have done, quite smiled—such an intelligent smile—and said, "Tor—Tor—," which was what he had always called his brother, making his gesture to go to him.
The tears came into Fulk's eyes, though he smiled back and spoke in his sweet, strong voice, and held out his arms, while we told him he had better sit down. Poor nurse! she must have been glad enough—she had held him all that live-long day! And he was quite eager to go to his brother, and smiled up and cooed out, "Tor—Tor," again, as he felt himself on the strong arm.
Fulk bade nurse go and lie down, and he would hold him. And so he did. I fed the child, as I had done at intervals all day; and he sometimes slept, sometimes woke and murmured or cooed a little, and Fulk scarcely spoke or stirred, hour after hour. He had been travelling day and night, but, strange to say, that enforced calm—that tender stillness and watching, was better for him than rest. He would only have tossed about awake, if he had gone to bed after a discussion with Bertram.
But in the morning Dr. Hart came, quite surprised to find the child alive; and when he looked at him and felt his pulse, he said, "You have saved him for this time, at least."
(Everybody was lavish of pronouns, and chary of proper names. Nobody knew what to call anybody.)
His little lordship was able to be laid in his cot, and Fulk, almost blind now with sheer sleep, stumbled off to his room, threw himself on his bed, and slept for seven hours in his clothes without so much as moving. He confessed that he had never had such unbroken, dreamless sleep since he had first seen Hester Lea's face.
That little murmur of "Tor—Tor" had settled all our fates. I don't think he had realised before how love was the one thing that the child's life hung upon, and that the boy himself must have that love and trust. Then, too, when he had waked and dressed and come down, the first person he met was Hester, with her hard, glittering eyes, trying to condole, and not able to hide how the exulting look went out of her face on hearing that the Earl (as she chose to term him) was better.
She supposed some arrangement would soon be made, and Fulk said he should see the lawyers at once about it, and arrange for the personal guardianship of Lord Trevorsham.
"Of course I am the only proper person while he lives, poor child," she said.
I broke in with, "The next heir is never allowed the custody."
I wish I had not. She hastily and proudly said "What do you mean?" and Fulk quickly added that "the Lord Chancellor would decide."
The next day he went out, and on returning came up to me in the nursery, and called me into the study.
"Ursula," he said, "I find that, considering the circumstances, there will be no objection made to our retaining the personal charge of our little brother. Everyone is very kind. Ours is not a common case of illegitimacy, and my father's well-known express wishes will be allowed to prevail."
"And your character," I could not help saying; and he owned that it did go for something, that he was known to everybody, and had some standing of his own, apart from the rank he had lost.
Then he went on to say that this would of course put an end to the emigration plan, so far as he was concerned. No doubt in the restless desire of change coming after such a fall and disappointment it was a great sacrifice; but as he said, "There did not seem anything left for him in life but just to try to do what seemed most like one's duty." And then he said it did not seem a worthy thing to do nothing, but just exist on a confined income, and the only thing he did know anything about, and was not too old to learn, was farming, and managing an estate.
Trevorsham would want an agent, for old Hall was so old, that my brother had really done all his work for a year or two past; and he had felt his way enough to know he could get appointed to the agency, if he chose. The house was to be let, but there was a farm to be had about two miles off, with a good house, and he thought of taking it, and stocking it, and turning regular farmer on his own account; while looking after the property, and bringing Alured up among his own people and interests.
Pages