You are here
قراءة كتاب A Parody Anthology
تنويه: تعرض هنا نبذة من اول ١٠ صفحات فقط من الكتاب الالكتروني، لقراءة الكتاب كاملا اضغط على الزر "اشتر الآن"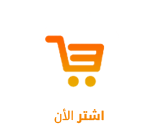 A Parody Anthology
BY
CAROLYN WELLS
AUTHOR OF "A NONSENSE ANTHOLOGY"





NEW YORK
CHARLES SCRIBNER'S SONS
1919

---
---
TO
MRS. THEODORE ROOSEVELT

---
NOTE
Acknowledgment is hereby gratefully made to the publishers of the various parodies for permission to include them in this compilation.
The parodies from "Diversions of the Echo Club," by Bayard Taylor, and Mary and Her Lamb, from "New Waggings of Old Tales," by Frank Dempster Sherman, are published by permission of Messrs. Houghton, Mifflin & Company.
By the courtesy of John Lane are included the parodies of Anthony C. Deane, from his volume "New Rhymes for Old;" and those of Owen Seaman, from volumes "In Cap and Bells" and "The Battle of the Bays."
Bed During Exams is from "Cap and Gown," published by Messrs. L. C. Page & Company.
The Golfer's Rubaiyat, by H. C. Boynton, is from "A Book of American Humorous Verse," published by Messrs. Herbert S. Stone & Company.
Staccato to O Le Lupe is from "Last Scenes from Vagabondia," by Bliss Carman and Richard Hovey, published by Messrs. Small, Maynard & Company.
The two poems by Ben King are published by Forbes & Co.
The following are published by Charles Scribner's Sons: Song, from "The Book of Joyous Children," by James Whitcomb Riley; Home Sweet Home, and Imitation, from "Poems" of H. C. Bunner; and Song of a Heart, and Godiva, from "Overheard in a Garden," by Oliver Herford.
---
CONTENTS

After Omar Khayyam
 
Page
The Golfer's Rubaiyat
H. W. Boynton
  3
An Omar for Ladies
Josephine Daskam Bacon
  5
The Modern Rubaiyat
Kate Masterson
  7
Lines Written by Request
Owen Seaman
  10
The Baby's Omar
Carolyn Wells
  12

After Chaucer
Ye Clerke of ye Wethere
Anonymous
  14

After Spenser
A Portrait
John Keats
  15

After Shakespeare
The Bachelor's Soliloquy
Anonymous
  17
Poker
Anonymous
  18
Toothache
Anonymous
  19
A Dreary Song
Shirley Brooks
  20
To the Stall-holders at a Fancy Fair
W. S. Gilbert
  21
Song
J. W. Riley
  22
The Whist Player's Soliloquy
Carolyn Wells
  23

After Wither
Answer to Master Wither's Song
Ben Jonson
  25

After Herrick
Song
Oliver Herford
  27
To Julia Under Lock and Key
Owen Seaman
  27

After Nursery Rhymes
An Idyll
Pages