You are here
قراءة كتاب The Putnam Hall Rivalsor, Fun and Sport Afloat and Ashore
تنويه: تعرض هنا نبذة من اول ١٠ صفحات فقط من الكتاب الالكتروني، لقراءة الكتاب كاملا اضغط على الزر "اشتر الآن"
The Putnam Hall Rivalsor, Fun and Sport Afloat and Ashore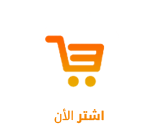 "Boys, we must get hold of that stuff if we can do it."
"Right you are," answered Jack. "But how is it to be done? We don't know where Mr. Shepard will leave it, and it won't do to ask him."
"No, that would make him suspicious," said Andy. "But I know what we can do."
"What?"
"Sneak out on the road that runs from his farm over to the Hall. When he comes along we can watch and see where he goes."
"Good for you!" cried Pepper. "Just the very thing!"
The walking had made the boys hungry, and before starting on the return to the Hall they entered the main bakery of Cedarville, to get some cakes and a small pie.
"Hullo, there's a big cake for you!" cried Pepper, pointing to one that had just been placed on a back shelf. "I shouldn't mind a slice of that!"
"Maybe you'll get a slice of it," said the baker, rubbing his hands together and smiling in a meaning manner.
"How so?" asked Andy, quickly.
"Oh, you wait and see," said the baker.
"Can that be a cake Dan Baxter ordered?" whispered Jack to his chums.
"Maybe," said Pepper. He followed the baker to the back of the shop. "I guess that's Baxter's cake, eh?" he whispered into the man's ear.
The baker winked suggestively.
"Is he coming for it, or are you going to send it to him?"
"He told me not to say anything about it to anybody," replied the baker.
"Oh! Well, I won't ask questions then. Don't say anything about our being here," went on Pepper. "It might hurt his feelings, if he knew we had seen the cake before he showed it."
"I shan't say a word," answered the baker.
The boys paid for their purchases and quitted the bakery, and looking through the window they saw the baker leave the shop to go to work at his oven, which was in the cellar.
"Oh, if only we could doctor that cake!" murmured Pepper. "I'd give a dollar to be able to do it!"
"The icing on the top was soft," said Andy.
"It's a raisin cake," said Jack. "A few stones in place of some raisins wouldn't go bad."
"And a little pepper would give it an extra flavor," said Pepper, with a wink. "Come on!"
Pages