You are here
قراءة كتاب Famous Affinities of History: The Romance of Devotion. Volume 3
تنويه: تعرض هنا نبذة من اول ١٠ صفحات فقط من الكتاب الالكتروني، لقراءة الكتاب كاملا اضغط على الزر "اشتر الآن"
Famous Affinities of History: The Romance of Devotion. Volume 3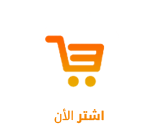 FAMOUS AFFINITIES OF HISTORY
THE ROMANCE OF DEVOTION
BY
LYNDON ORR
VOLUME III OF IV.
CONTENTS
THE WIVES OF GENERAL HOUSTON
Sixty or seventy years ago it was considered a great joke to chalk up on any man's house-door, or on his trunk at a coaching-station, the conspicuous letters "G. T. T." The laugh went round, and every one who saw the inscription chuckled and said: "They've got it on you, old hoss!" The three letters meant "gone to Texas"; and for any man to go to Texas in those days meant his moral, mental, and financial dilapidation. Either he had plunged into bankruptcy and wished to begin life over again in a new world, or the sheriff had a warrant for his arrest.
The very task of reaching Texas was a fearful one. Rivers that overran their banks, fever-stricken lowlands where gaunt faces peered out from moldering cabins, bottomless swamps where the mud oozed greasily and where the alligator could be seen slowly moving his repulsive form—all this stretched on for hundreds of miles to horrify and sicken the emigrants who came toiling on foot or struggling upon emaciated horses. Other daring pioneers came by boat, running all manner of risks upon the swollen rivers. Still others descended from the mountains of Tennessee and passed through a more open country and with a greater certainty of self-protection, because they were trained from childhood to wield the rifle and the long sheath-knife.
It is odd enough to read, in the chronicles of those days, that amid all this suffering and squalor there was drawn a strict line between "the quality" and those who had no claim to be patricians. "The quality" was made up of such emigrants as came from the more civilized East, or who had slaves, or who dragged with them some rickety vehicle with carriage-horses—however gaunt the animals might be. All others—those who had no slaves or horses, and no traditions of the older states—were classed as "poor whites"; and they accepted their mediocrity without a murmur.
Because he was born in Lexington, Virginia, and moved thence with his family to Tennessee, young Sam Houston—a truly eponymous American hero—was numbered with "the quality" when, after long wandering, he reached his boyhood home. His further claim to distinction as a boy came from the fact that he could read and write, and was even familiar with some of the classics in translation.
When less than eighteen years of age he had reached a height of more than six feet. He was skilful with the rifle, a remarkable rough-and-tumble fighter, and as quick with his long knife as any Indian. This made him a notable figure—the more so as he never abused his strength and courage. He was never known as anything but "Sam." In his own sphere he passed for a gentleman and a scholar, thanks to his Virginian birth and to the fact that he could repeat a great part of Pope's translation of the "Iliad."
His learning led him to teach school a few months in the year to the children of the white settlers. Indeed, Houston was so much taken with the pursuit of scholarship that he made up his mind to learn Greek and Latin. Naturally, this seemed mere foolishness to his mother, his six strapping brothers, and his three stalwart sisters, who cared little for study. So sharp was the difference between Sam and the rest of the family that he gave up his yearning after the classics and went to the other extreme by leaving home and plunging into the heart of the forest beyond sight of any white man or woman or any thought of Hellas and ancient Rome.
Here in the dimly lighted glades he was most happy. The Indians admired him for his woodcraft and for the skill with which he chased the wild game amid the forests. From his copy of the "Iliad" he would read to them the thoughts of the world's greatest poet.
It is told that nearly forty years after, when Houston had long led a different life and had made his home in Washington, a deputation of more than forty untamed Indians from Texas arrived there under the charge of several army officers. They chanced to meet Sam Houston.
One and all ran to him, clasped him in their brawny arms, hugged him like bears to their naked breasts, and called him "father." Beneath the copper skin and thick paint the blood rushed, and their faces changed, and the lips of many a warrior trembled, although the Indian may not weep.
In the gigantic form of Houston, on whose ample brow the beneficent love of a father was struggling with the sternness of the patriarch and warrior, we saw civilization awing the savage at his feet. We needed no interpreter to tell us that this impressive supremacy was gained in the forest.
His family had been at first alarmed by his stay among the Indians; but when after a time he returned for a new outfit they saw that he was entirely safe and left him to wander among the red men. Later he came forth and resumed the pursuits of civilization. He took up his studies; he learned the rudiments of law and entered upon its active practice. When barely thirty-six he had won every office that was open to him, ending with his election to the Governorship of Tennessee in 1827.
Then came a strange episode which changed the whole course of his life. Until then the love of woman had never stirred his veins. His physical activities in the forests, his unique intimacy with Indian life, had kept him away from the social intercourse of towns and cities. In Nashville Houston came to know for the first time the fascination of feminine society. As a lawyer, a politician, and the holder of important offices he could not keep aloof from that gentler and more winning influence which had hitherto been unknown to him.
In 1828 Governor Houston was obliged to visit different portions of the state, stopping, as was the custom, to visit at the homes of "the quality," and to be introduced to wives and daughters as well as to their sportsman sons. On one of his official journeys he met Miss Eliza Allen, a daughter of one of the "influential families" of Sumner County, on the northern border of
Pages