قراءة كتاب Sweet Hours
تنويه: تعرض هنا نبذة من اول ١٠ صفحات فقط من الكتاب الالكتروني، لقراءة الكتاب كاملا اضغط على الزر "اشتر الآن"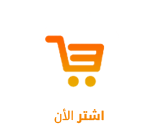 SWEET HOURS
BY
CARMEN SYLVA
LONDON
R. A. EVERETT & CO., Ltd.
42 ESSEX STREET, W.C.
1904
[All rights reserved]
---
PAGE
TO THE MEMORY OF QUEEN VICTORIA
1
A FRIEND
4
OUT OF THE DEEP
7
A CORONATION
10
DOWN THE STREAM
13
IN THE RUSHING WIND
16
UNDER THE SNOW
19
SOLITUDE
21
THE GNAT
24
REST
27
THE SHADOW
32
THE GLOWWORM
35
A DREAM
37
IN THE DARK
40
THE SENTINEL
43
LETHE
47
A DEBTOR
51
"VENGEANCE IS MINE," SAITH THE LORD
54
NIGHT
58
ROUSED
62
SADNESS
66
WHEN JOY IS DEAD
68
A ROOM
71
UNREST
74
---
T

HESE ever wakeful eyes are closed. They saw

Such grief, that they could see no more. The heart—

That quick'ning pulse of nations—could not bear

Another throb of pain, and could not hear

Another cry of tortur'd motherhood.

Those uncomplaining lips, they sob no more

The soundless sobs of dark and burning tears,

That none have seen; they smile no more, to breathe

A mother's comfort into aching hearts.

The patriarchal Queen, the monument

Of touching widowhood, of endless love,

And childlike purity—she sleeps. This night

Is watchful not. The restless hand, that slave

To duty, to a mastermind, to wisdom

That fathom'd history and saw beyond

The times, lies still in marble whiteness. Love

So great, so faithful, unforgetting and

Unselfish—must it sleep? Or will that veil,

That widow's veil unfold, and spread into

The dovelike wings, that long were wont to hover

In anxious care about her world-wide nest,

And now will soar and sing, as harpchords sing,

Whilst in their upward flight they breast the wind

Of
Pages