You are here
قراءة كتاب Punch, or the London Charivari, Volume 153, July 11, 1917
تنويه: تعرض هنا نبذة من اول ١٠ صفحات فقط من الكتاب الالكتروني، لقراءة الكتاب كاملا اضغط على الزر "اشتر الآن"
Punch, or the London Charivari, Volume 153, July 11, 1917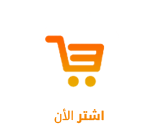 this way
And start a coterie of Exiled Kings?
You might (the choice of safe retreats is poor)
Do worse than join me in this happy land,
And spend your last phase, careless, if obscure,
With your devoted TINO hand-in-hand.
O. S.
---
MONSIEUR JOSEPH.
On the day that I left hospital, with a month's sick leave in hand, I went to dine at my favourite Soho restaurant, the Mazarin, which I always liked because it provided an excellent meal for an extremely modest sum. But this evening my steps turned towards the old place because I wanted a word with Monsieur Joseph, the head-waiter.
I found him the same genial soul as ever, though a shade stouter perhaps and greyer at the temples, and I flatter myself that it was with a smile of genuine pleasure that he led me to my old table in a corner of the room.
When the crowd of diners had thinned he came to me for a chat.
"It is indeed a pleasure to see M'sieur after so long a time," said he, "for, alas, there are so many others of our old clients who will not ever return."
I told him that I too was glad to be sitting in the comparative quiet of the Mazarin, and asked him how he fared.
Joseph smiled. "I 'ave a surprise for M'sieur," he said—"yes, a great surprise. There are ten, fifteen years that I work in thees place, and in four more weeks le patron will retire and I become the proprietor. Oh, it is bee-utiful," he continued, clasping his hands rapturously, "to think that in so leetle time I, who came to London a poor waiter, shall be patron of one of its finest restaurants."
I offered him my warmest congratulations. If ever a man deserved success it was he, and it was good to see the look of pleasure on his face as I told him so.
"And now," said I presently, "I also have a surprise for you, Joseph."
He laughed. "Eh bien, M'sieur, it is your turn to take my breath away."
"My last billet in France, before being wounded," I told him, "was in a Picardy village called Fléchinelle."
He raised his hands. "Mon Dieu," he cried, "it is my own village!"
"More than that," I continued, "for nearly six weeks I lodged just behind the church, in a whitewashed cottage with a stock of oranges, pipes and boot-laces for sale in the window."
"It is my mother's shop!" he exclaimed breathlessly.
I nodded my head, and then proceeded to give him the hundred-and-one messages that I had received from the little old lady as soon as she discovered that I knew her son.
"It is so long since I 'ave seen 'er," said Monsieur Joseph, blowing his nose violently. "So 'ard I work in London these ten, fifteen years that only once have I gone 'ome since my father died."
Then I told him how bent and old his mother was, and how lonesome she had seemed all by herself in the cottage, and as I spoke of the shop which she still kept going in her front-room the tears fairly rained down his face.
"But, M'sieur," said he, "that which you tell me is indeed strange; for those letters which she writes to me week by week are always gay, and it 'as seemed to me that my mother was well content."
Then he struck his fist on the table. "I 'ave it," he said. "She shall come to live 'ere with me in Londres. All that she desires shall be 'ers, for am I not a rich man?"
I shook my head. "She would never leave her village now," I told him. "And I know well that she desires nothing in the world except to see you again."
Then as I rose to go, "Good night, M'sieur," said Joseph a little sadly. "Be very sure that there is always a welcome for you 'ere."
The next time that I dined at the Mazarin was some four weeks later, on the eve of my return to the Front. A strange waiter showed me to my place, and Joseph was nowhere to be seen. Indeed a wholly different air seemed to pervade the place since my last visit. Presently I beckoned to a waiter whom I recognised as having served under the old régime. "Where is Monsieur Joseph?" I asked him.
"Where indeed, Sir!" the man replied. "It is all so strange. One day it is arranged that he shall take over the restaurant and its staff, and on the next he come to say 'Good-bye' to us all, and then leave for France. Oh, it is drôle. So good a business man to lose the chance that comes once only in a life! He is too old to fight. Yet who knows? Maybe he heard of something better out there...."
As the man spoke the gold-and-white walls of the restaurant faded, the clatter of plates and dishes died away, and I was back again in a tiny village shop in Picardy. Across the counter, packed with its curious stock, I saw Monsieur Joseph, with shirt-sleeves rolled up, gravely handing a stick of chocolate to a child, and taking its sou in return. In the diminutive kitchen behind sat a little white-haired old lady with such a look of content on her face as I have rarely seen.
Then suddenly I found myself back again in the London restaurant.
"Yes," I said to the waiter, "it is possible, as you say, that Monsieur Joseph heard of something better in France."
And raising my glass I drank a silent toast.
---
---
Crowd. "WOULD YER LIKE TO GO TO HORSPITAL?"—"SHALL I GET YER A DROP OF BRANDY?"—"DID YER SLIP ON THE BANANA-PEEL?" "DID YER FALL?"—"ARE YER HURT, SIR?"—"SHALL I FETCH A DOCTOR?"—"IS THAT YOUR HAT, SIR?"
Ex-Cabinet Minister. "THE ANSWERS TO ONE, TWO, FIVE AND SIX ARE IN THE NEGATIVE; TO THREE, FOUR AND SEVEN IN THE AFFIRMATIVE."
---
THE MUD LARKS.
You have all seen it in the latest V.C. list—"The Reverend Paul Grayne, Chaplain to the Forces, for conspicuous bravery and gallant example in the face of desperate circumstances."
You have all pictured him, the beau-ideal of muscular Christian, the Fighting Parson, eighteen hands high, terrific in wind and limb, with a golden mane and a Greek profile; a Pekinese in the drawing-room, a bull-dog in the arena; a soupçon of Saint FRANCIS with a dash of JOHN L. SULLIVAN—and all that.
But we who have met heroes know that they are very seldom of the type which achieves the immortality of the picture post-card.
The stalwart with pearly teeth, lilac eyes and curly lashes is C3 at Lloyd's (Sir FRANCIS), and may be heard twice daily at the Frivolity singing, "My Goo-goo Girl from Honolulu" to entranced flappers; while the lad who has Fritzie D. Hun backed on the ropes, clinching for time, is usually gifted with bow legs, freckles, a dented proboscis and a coiffure after the manner of a wire-haired terrier.
The Reverend Paul Grayne, V.C., sometime curate of Thorpington Parva, in the county of Hampshire, was no exception to this rule. Æsthetically he was a blot on the landscape; among all the heroes I have met I never saw anything less heroically moulded.
He stood about five feet nought and tipped the beam at seven stone nothing. He had a mild chinless face and his long beaky nose, round large spectacles, and trick of cocking his head sideways when conversing, gave him the appearance of an intelligent little dicky-bird.
I remember very well the occasion of our first meeting. I was in my troop lines one afternoon, blackguarding a farrier, when a loud nicker
Pages