You are here
قراءة كتاب Honey-Bee 1911
تنويه: تعرض هنا نبذة من اول ١٠ صفحات فقط من الكتاب الالكتروني، لقراءة الكتاب كاملا اضغط على الزر "اشتر الآن"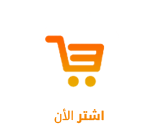 year by year, will soon cover this spot so curiously named.
Such changes are in the nature of things. The mountains sink in the course of ages, and the depths of the seas, on the contrary, rise until their shells and corals are carried to the regions of clouds and ice.
Nothing endures. The face of land and sea is for ever changing. Tradition alone preserves the memory of men and places across the ages and renders real to us what has long ceased to exist. In telling you of Clarides I wish to take you back to times that have long since vanished. Thus I begin:
The Countess of Blanchelande having placed on her golden hair a little black hood embroidered with pearls....
But before proceeding I must beg very serious persons not to read this. It is not written for them. It is not written for grave people who despise trifles and who always require to be instructed. I only venture to offer this to those who like to be entertained, and whose minds are both young and gay. Only those who are amused by innocent pleasures will read this to the end. Of these I beg, should they have little children, that they will tell them about my Honey-Bee. I wish this story to please both boys and girls and yet I hardly dare to hope it will. It is too frivolous for them and, really, only suitable for old-fashioned children. I have a pretty little neighbour of nine whose library I examined the other day. I found many books on the microscope and the zoophytes, as well as several scientific story-books. One of these I opened at the following lines: "The cuttle-fish Sepia Officinalis is a cephalopodic mollusc whose body includes a spongy organ containing a chylaqueous fluid saturated with carbonate of lime." My pretty little neighbour finds this story very interesting. I beg of her, unless she wishes me to die of mortification, never to read the story of Honey-Bee.
II
     In which we learn what the white rose meant to the Countess
     of Blanchelande

Having placed on her golden hair a little black hood embroidered with pearls and bound about her waist a widow's girdle, the Countess of Blanchelande entered the chapel where it was her daily custom to pray for the soul of her husband who had been killed in single-handed combat with a giant from Ireland.
That day she saw a white rose lying on the cushion of her prie-Dieu; at sight of this she turned pale; her eyes grew dim; she bowed her head and wrung her hand. For she knew that when a Countess of Blanchelande is about to die she always finds a white rose on her prie-Dieu.
Warned by this that her time had come to leave a world in which in so short a time she had been wife, mother and widow, she entered the chamber where her son George slept in the care of the nurses. He was three years old. His long eyelashes threw a lovely shadow on his cheeks, and his mouth looked like a flower. At sight of him, so helpless and so beautiful, she began to weep.
"My little child," she cried in anguish, "my dear little child, you will never have known me and my image will fade for ever from your dear eyes. And yet, to be truly your mother, I nourished you with my own milk, and for love of you I refused the hand of the noblest cavaliers."
So speaking she kissed a medallion in which was her own portrait and a lock of her hair, and this she hung about the neck of her son. A mothers tear fell on the little one's cheek as he stirred in his cradle and rubbed his eyes with his little hands. But the Countess turned her head away and fled out of the room. How could eyes about to be extinguished for ever bear the light of two dear eyes in which the soul
Pages