You are here
قراءة كتاب Honey-Bee 1911
تنويه: تعرض هنا نبذة من اول ١٠ صفحات فقط من الكتاب الالكتروني، لقراءة الكتاب كاملا اضغط على الزر "اشتر الآن"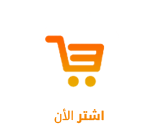 gazed at the horizon.
"Little brother, little brother, just see what sparkles by the side of the blue mountains? It is the lake."
"It is the lake."
They then remembered what the Duchess had told them of these beautiful and dangerous waters where the nixies dwell.
"We will go there," said Honey-Bee.
George was aghast. He stared at her with his mouth wide open.
"But the Duchess has forbidden us to go out alone, so how can we go to this lake which is at the end of the earth?"
"How can we go? I don't know. It's you who ought to know, for you are a man and you have a grammar-master."
This piqued George who replied that one might be a man, and even a very brave man, and yet not know all the roads on earth. Whereupon Honey-Bee said drily with a little air of scorn which made him blush to his ears:
"I never said I would conquer the blue mountains or take down the moon. I don't know the way to the lake, but I mean to find it!"
George pretended to laugh.
"You laugh like a cucumber."
"Cucumbers neither laugh nor cry."
"If they did laugh they would laugh like you. I shall go along to the lake. And while I search for the beautiful waters in which the nixies live you shall stay alone at home like a good girl. I will leave you my needle-work and my doll. Take care of them, George, take good care of them."
George was proud, and he was conscious of the humiliation with which Honey-Bee covered him.
Gloomily and with head bowed he cried in a hollow voice:
"Very well, then, we will go to the lake."
VII
     In which is described how George and Honey-Bee went to the
     lake

The next day after the midday meal, the Duchess having gone to her own room George took Honey-Bee by the hand. "Now come!" he said. "Where?" "Hush!"
They crept down stairs and crossed the courtyard. After they had passed the postern, Honey-Bee again asked where they were going.
"To the lake," George said resolutely. Honey-Bee opened her mouth wide but remained speechless. To go so far without permission and in satin shoes! For her shoes were of satin. There was no sense in it.
"We must go and there is no need to be sensible."
Such was George's proud reply. She had once humiliated him and now she pretended to be astonished.
This time it was he who disdainfully sent her back to her dolls. Girls always tempt one on to adventures and then run away. So mean! She could remain. He'd go alone.
She clung to his arm; he pushed her away.
She hung about his neck.
"Little brother," she sobbed, "I will follow you."
He allowed himself to be moved by such touching repentance.
"Come then, but not through the town; we may be seen. We will follow the ramparts and then we can reach the highway by a cross road."
And so they went hand in hand while George explained his plans.
"We will follow the road we took to the Hermitage and then we shall be sure to see the lake, just as we did the other day, and then we can cross the fields in a bee line."
"A bee line" is the pretty rustic way of saying a straight line; and they both laughed because of the young girl's name which fitted in so oddly.
Honey-Bee picked flowers along the ditches; she made a posy of marshmallows, white mullein, asters and chrysanthemums; the flowers faded in her little hands and it was pitiful to see them when Honey-Bee crossed the old stone bridge. As she did not know what to do with them she decided to throw them into the water to refresh them, but finally she preferred to give them to the "Woman without a
Pages