You are here
قراءة كتاب Honey-Bee 1911
تنويه: تعرض هنا نبذة من اول ١٠ صفحات فقط من الكتاب الالكتروني، لقراءة الكتاب كاملا اضغط على الزر "اشتر الآن"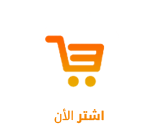 head."
She begged George to lift her in his arms so as to make her tall enough, and she placed her armful of wild flowers between the folded hands of the old stone figure.
After she was far away she looked back and saw a pigeon resting on the shoulder of the statue.
When they had been walking some time, said Honey-bee, "I am thirsty."
"So am I," George replied, "but the river is far behind us, and I see neither brook nor fountain."
"The sun is so hot that he has drunk them all up. What shall we do?"
So they talked and lamented when they saw a peasant woman approach who carried a basket of fruit.
"Cherries!" cried George. "How unlucky: I have no money to buy any."
"I have money," said Honey-Bee.
She pulled out of her pocket a little purse in which were five pieces of gold.
"Good woman," she said to the peasant, "will you give me as many cherries as my frock will hold?"
And she raised her little skirt with her two hands. The woman threw in two or three handfuls of cherries. With one hand Honey-Bee held the uplifted skirt and with the other she offered the woman a gold piece.
"Is that enough?"
The woman clutched the gold piece which would amply have paid not only for the cherries in the basket but for the tree on which they grew and the plot of land on which the tree stood.
The artful one replied:
"I'm satisfied, if only to oblige you, little princess."
"Well then, put some more cherries in my brother's cap," said Honey-Bee, "and you shall have another gold piece."
This was done. The peasant woman went on her way meditating in what old stocking or under what mattress she should hide her two gold pieces.
And the two children followed the road eating the cherries and throwing the stones to the right and the left. George chose the cherries that hung two by two on one stem and made earrings for his little sister, and he laughed to see the lovely twin fruit dangle its vermillion beauty against her cheeks.
A pebble stopped their joyous progress. It had got into Honey-Bee's little shoe and she began to limp. At every step she took, her golden curls bobbed against her cheek, and so limping she sat down on a bank by the roadside. Her brother knelt down and took off the satin shoe. He shook it and out dropped a little white pebble.
"Little brother," she said as she looked at her feet, "the next time we go to the lake we'll put on boots."
The sun was already sinking against the radiant sky; a soft breeze caressed their cheeks and necks, and so, cheered and refreshed, the two little travellers proceeded on their way. To make walking easier they went hand in hand, and they laughed to see their moving shadows melt together before them. They sang:
    Maid Marian, setting forth to find
    The mill, with sacks of corn to grind,
        Her donkey, Jan, bestrode.
    My dainty maiden, Marian,
    She mounted on her donkey, Jan,
        And took the mill-ward road.*

     * Marian' s'en allant au moulin,
     Pour y faire moudre son grain,
          Ell monta sur son âne,
     Ma p'tite mam'sell' Marianne!
     Ell' monta sur son âne Martin
          Pour aller au moulin.

But Honey-Bee stopped:
"I have lost my shoe, my satin shoe," she cried. And so it was. The little shoe, whose silken laces had become loose in walking, lay in the road covered-with dust. Then as she looked back and saw the towers of the castle of Clarides fade into the distant twilight her heart sank and the tears came to her eyes.
"The wolves will eat us," she cried, "and our mother will never see us again and she will die of grief."
But George comforted her as he put on her shoe.
"When the castle bell rings for supper we shall have returned to Clarides. Come!"
Pages