You are here
قراءة كتاب The Brochure Series of Architectural Illustration Vol 1, No. 9 1895
تنويه: تعرض هنا نبذة من اول ١٠ صفحات فقط من الكتاب الالكتروني، لقراءة الكتاب كاملا اضغط على الزر "اشتر الآن"
The Brochure Series of Architectural Illustration Vol 1, No. 9 1895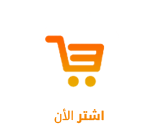 accepted will be returned to the authors.
The advertisements of the Boynton Furnace Co. may be referred to for material, and the following data can be drawn upon:—
The business was established in 1849; the company was incorporated in 1884. Over 100,000 heaters have been made and sold. Furnaces, hot water and steam heaters, ranges, and Baltimore heaters are manufactured. The Boynton goods have always ranked high, the company being one of the "old stand-bys" in the heating trade. Satisfactory service in carrying out architects' specifications is made a feature of their business.
The net size of the space allowed for advertisement is 5½ inches wide and 8 inches high. No restriction upon the design is made, except that it shall not go beyond these dimensions. Drawings must be made one half larger than the advertisement would be. They are not to bear the designer's name, or any distinguishing device, but a sealed envelope containing his name and address is to be securely attached to the back of the drawing, or of each drawing should a designer submit two or more. They must be in black ink upon white paper, and sent postpaid to the Editor of The Brochure Series, 6 Beacon Street, Boston, Mass.
The designing of effective architectural advertisements presents a good field for draughtsmen to cultivate. In both The Brochure Series and the Architectural Review a considerable quantity of such work could be used if it were the right kind. The publishers are in hopes this competition will bring out designs that will serve as a guide to securing special work for which there is a more or less constant demand. If this competition proves successful in bringing out the proper kind of material, others will be arranged for in future, and larger prizes offered.
The Brochure Series
of Architectural Illustration.
Published Monthly By
Bates & Guild,
6 Beacon Street, Boston, Mass.
---
| | |
| --- | --- |
| Subscription Rates per year | 50 cents, in advance |
| Special Club Rates for five subscriptions | $2.00 |
---
Entered at the Boston Post Office as Second-class Matter.
---
Special Notice.
Back numbers of The Brochure Series are not kept in stock. All subscriptions will be dated from the time received and subscribers who wish for the current numbers must place their subscriptions at once.
---
The placing in position of the great decorative wall painting of Puvis de Chavannes in the Boston Public Library again directs public attention to this remarkable building. To us this last addition to the architectural work (for every feature of the building, whether constructional, utilitarian, or purely decorative, is architectural in the sense of forming an essential part of an otherwise incomplete composition) is the one feature thus far introduced which does most to bind together the varying elements in the decorative scheme of the interior. It occupies the most important position in the building, at the head of the monumental staircase, and forms not only a centre of interest aesthetically, but serves as a connecting link between the other features, which have before seemed more or less unrelated. The grand staircase, built of Siena marble, the finest example of the intelligent use of colored marble in this country, has until now lacked its foil, which the dull blue walls now give. The added pleasure which is apparent in viewing the stairway emphasizes the importance of the guiding intelligence which has made all this possible. There is in our experience only one other building in the
Pages