You are here
قراءة كتاب Northern Nut Growers Association Report of the Proceedings at the 43rd Annual Meeting Rockport, Indiana, August 25, 26 and 27, 1952
تنويه: تعرض هنا نبذة من اول ١٠ صفحات فقط من الكتاب الالكتروني، لقراءة الكتاب كاملا اضغط على الزر "اشتر الآن"
Northern Nut Growers Association Report of the Proceedings at the 43rd Annual Meeting Rockport, Indiana, August 25, 26 and 27, 1952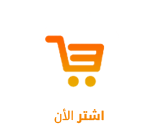 nuts—Persian walnuts and almonds from California, filberts from the Northwest, Pecans from the Southeast, hickory nuts from the Northern Nut Growers Association, and pistachio nuts furnished through the Department of Agriculture by Captain Whitehouse at Beltsville. He secured the pistachio nuts from the trees in California. The kit was composed of a little box about four inches long, an inch and a half deep and three inches wide, containing two or more nuts of the various kinds, together with a brochure that we helped the science people work up. Dr. MacDaniels and the various cooperating groups worked up this brochure of information. The kits include a set of directions for the subscriber to follow in using the material. There are several different possibilities, all along the lines of scientific experimentation.
Pages