You are here
قراءة كتاب The Elm Tree Tales
تنويه: تعرض هنا نبذة من اول ١٠ صفحات فقط من الكتاب الالكتروني، لقراءة الكتاب كاملا اضغط على الزر "اشتر الآن"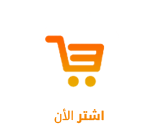 just like her in all your little ways," continued she, as Jennie stole up to her and patted her black head with her tiny hand, as if to soothe her sorrows; "Missus would have been clean gone and done with this life if she had not lighted upon you to take the sadness out of her heart for her Bella."
"But, Nannie, I am not Bella," said the child. "Do you think I can ever be as dear as she was, so that her mother may forget that she is dead? I saw her weeping the other day as she came from the grove, and I was afraid she did not love me, and was sorry I was here to make her think of her loss."
"Not love you, Miss Jennie! how can you say so, when she took you, poor little beggar as you was, all from the mire and dirt to be her own child."
"You must not tell me of that time, Nannie, it makes me ache here;" said she, putting her hand to her heart. "Many a long day have I gone back and forth on that sad walk, trembling for fear the lumbering omnibuses would run over me, and not one penny did I ever ask, for I could not beg, Nannie, and if some kind gentlemen and ladies had not noticed me, and sometimes given me a sixpence or two, I should have gone home to my poor father and mother with nothing for my hard day's work, and then we must have starved, for dear mamma was not able to get bread for us all, and nurse my sick father besides. You must not speak of that time again, Nannie, for it takes me away from this pleasant sunny spot, and puts me back in a dismal room, with no light, nor warmth, nor greenness."
"What is the matter with my little girl?" said Mrs. Dunmore, who just then approached the child, and perceived the traces of recent tears on her sweet face. "Is she not happy among the birds, and squirrels, and flowers?"
"Oh! yes, very happy indeed, dear mamma," and Jennie took the hand that was extended to her, and kissed it with all the ardor of her impetuous nature; "but I was thinking of the dreary home that was mine before you found me and cared for me."
"Sit down here, my darling, and talk to me a little. Is the thought of the past very sad to my Jennie; and can she see no reason to be grateful, even for that time of darkness and sorrow? Do you remember how the black clouds came yesterday, and quite hid the sun from our sight, and the strong wind shook the house, so that we were almost afraid of its fury, and the heavy rain fell and bowed some of our beauteous shrubs nearly to the ground; then the clouds passed away and the sun shone more brightly than ever, and the fierce winds were hushed, and the shrubs lifted up their drooping heads all the more graceful and lovely for the crushing storm. So it is when God sends trials and sufferings upon us—the world looks black and dreary, and we are bowed very low in our affliction, and His purpose in it all is to make our hearts better and purer, and more beauteous in His sight when the troubles shall have passed away."
"Did the world seem very dismal to you, dear mamma, when Bella died?"
"Very dismal, my child, until God sent me another little daughter to lighten the grief that was pressing me down; now the clouds are parting, and the sunlight comes beaming through, and I think we may be very happy, my darling, if we will. But here comes Mr. Colbert. Let us go to meet him, he used to love dear Bella, and will be glad to see you, I know."
---
CHAPTER VII.
Mr. Colbert was the clergyman of the parish and lived near Mrs. Dunmore with his widowed mother, and often, as he took his daily walk, he bent his steps toward the cottage of his friend whom he had known in her joys and her sorrows, and from whose subdued and Christian conversation he derived both pleasure and profit. He had baptized and buried her little Bella, and now as he gave Mrs. Dunmore a kind and earnest greeting, he looked with painful interest upon the child who stood modestly by her side, and in whom he traced a striking resemblance to the departed. Mrs. Dunmore instantly perceiving the impression made upon him, hastened to present her young protégée, saying, "You have doubtless noticed how like my sweet Bella, the child of my adoption is in feature and expression—I trust to you, my dear sir, to aid me in trying to make her as truly like her in heart and life. It is a weighty responsibility that I have assumed; but He who directed the impulse to make her my own, will impart the strength and wisdom to guide her aright."
"You do me honor in admitting me to a participation in your new and sacred duties, dear madam," replied the clergyman, "be assured, I shall most gladly improve every opportunity offered me for the welfare of your little Jennie. Bella used often to walk with me," continued he, taking the hand of the little girl, "will you sometimes join me as I ramble about these woods and hills? Perhaps we can find some pleasant things to tell each other when we are better acquainted."
Jennie's dark eyes sparkled, as she looked to her mother for her assent to the kind minister's proposition, and as Mrs. Dunmore willingly agreed to it, she sprang with a glad step to meet old Nannie, who had come to call them to lunch. Mr. Colbert declined joining them on the plea of extending his walk, and bidding them good morning, soon disappeared amid the trees.
One moment he lingered by the little grave, and gathering from it a bunch of violets, he followed the path through the woods to the road, and then turned toward his home. His way led through an avenue of maples, whose dense foliage quite obscured the sky above his head. On either side, stretched green meadows, enameled with the fresh spring flowers; and beyond him, in the distance, the avenue seemed to open into the pure blue heavens, athwart which the fleecy clouds were ever and anon flitting like angels busied in doing their Master's will. The scene was rich and hallowed, and called forth the sweetest and purest emotions. "If the pathway through life was ever thus tranquil and serene," thought he, "and if the eye caught only such visions of beauty and grace as are now before me, how like Paradise would this earth seem! But it can not be; I must tread a rough and sometimes disagreeable road, and engage in fierce and bitter conflicts, ere I can emerge into the glories of that better land of which the beauteous scene I now survey always reminds me!" and, as he mused, he reached the top of the hill, and leaving the silent avenue, seated himself upon a rustic bench that was placed beneath an old maple near his home. The quaint old mansion stood alone upon a slight eminence, and on every side luxurious meadows, and orchards spread themselves out, until they reached the mountains. From various points three lovely lakes were visible—one, half hidden by its green belt of forest trees, another glistening in the broad sunlight, and a third lying in calm and placid beauty.
All about, in the rich pastures, cattle were quietly grazing, or resting beneath the shadows of the old trees, or frisking in the glad spring-time. The light and shade played upon the fresh landscape, as bright and somber imaginings sweep over a youthful heart; and as the young clergyman drank in all the glory and loveliness of the scene, his soul was filled with a rapture, which none can ever know but the earnest Christian, who sees in every bud and leaf the evidences of a beneficent Father's love.
Long he sat reveling in that unbroken quietness and beauty, nor did he perceive the soft footsteps of his mother, until a gentle hand was laid upon his brow, and she said, "My son, I am glad you have returned; poor Sam Lisle has been twice for you to visit his daughter, who can not survive through the day. He seemed greatly
Pages