You are here
قراءة كتاب The Elm Tree Tales
تنويه: تعرض هنا نبذة من اول ١٠ صفحات فقط من الكتاب الالكتروني، لقراءة الكتاب كاملا اضغط على الزر "اشتر الآن"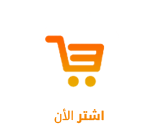 society, and the interval that might ensue ere they should be gathered again beneath the spreading maples; and as they conversed, one heart dwelt with greater than usual tenderness upon the little figure that was flitting about in the soft twilight.
The night came, the twilight had faded out, and the little figure, too, had vanished, leaving that one breast desolate, save when a lightsome shadow flitted across its ever-verdant memory. The summer cottage looked dreary, with its closed blinds, and the autumn leaves rustling about it in the bleak winds; but the little tombstone still gleamed in the sunlight, that cast a pleasant and warm halo upon it, and the birds and squirrels sung and leaped about in the beauteous grove as blithesome and glad as if life's rolling seasons brought no sad changes. The man of God walked quietly up and down the silent avenue, striving to think only of the blue sky into which it seemed to open. The gentle widow went out on her mission of love and mercy, to smooth the dying pillow of the sick and aged, and the child was again in the heart of the mighty city, not a penniless, uncared-for thing, but surrounded by a joyous group of happy children, and watched over by a kind and faithful teacher.
---
CHAPTER X.
"Who will share a room with little Jennie Dunmore?" said Madame La Blanche, on the day of the child's arrival at school. "Who will set her an example of patience and perseverance in her studies, and aid her in her difficulties and trials? Who will help her to be obedient, and industrious, and good?" Many an eager hand was raised as the school girls looked upon the sweet face of the new-comer, who stood near her teacher, timidly glancing at the strange band before her; but Rosalie Moore sprung from her seat, and, throwing her arm around Jennie's waist, looked up so pleadingly at Madame La Blanche, that she said, "Remember, dear children, I give you to each other as kind and loving sisters, not to foster in each other the love of dress and show, not to uphold each other in acts of rebellion and sin, but to strive together for that inward adorning both of heart and mind, which is far better than any outward ornament, and to walk hand in hand, so long as your pathway shall be the same, toward that better land, where I trust we may all one day again mingle. To-day shall be a holiday among you, and to-morrow Jennie will enter upon her new duties, which I hope will be pleasant to her. I need not ask you to remember the basket of charity-work, which each will find in her room, since you all know how much happier you are in your recreations after some act of benevolence and kindness. Jennie will go with me on my round of visiting on Saturday," continued she, as the girls, with a hop, skip, and jump, left the school-room.
Rosalie was very proud to show Jennie their neat little bedroom, with its snowy curtains and white counterpane, and its pleasant view from the windows. There were two windows with wide seats, where they could sit and work, or study, and these looked out upon a beautiful garden, and the sweet odor of the flowers came up and refreshed them. It was so rare and delightful, in the midst of the city, to find such freshness and beauty that it was all the more appreciated, and Jennie felt that she could be very happy there. She and Rosalie got the stand with the basket of work upon it, and placed it near one of the windows, and both sat together there and worked on the coarse garments.
"Who are these for?" asked Jennie, "and what does Madame La Blanche mean by my going 'the rounds' with her on Saturday?"
"These are for very poor people," said Rosalie, "and every week our teacher takes as many as we can finish, and goes with one of us to carry them. Have you ever seen any poor people, Jennie? and do you know how dreadfully they suffer in the cold winters for want of clothes and food?"
Jennie did not answer, but she covered her face with both hands, and Rosalie could see the tears as they trickled through her fingers and fell upon her work. She thought it very strange; but she said as she drew her closely to her and kissed her tenderly, "Never mind, we will talk about something else. I've been so much among them that I am used to their poverty now. What do you mean to study Jennie? I hope you will be in all my classes, although you are a great deal younger than I, I know, for I was eleven the day before yesterday," and Rosalie tossed her old head and looked at her companion in a very patronizing way.
"I was ten in April," said Jennie, "and this is October, so you see we are not very wide apart; but I do not know about my studies—mamma said that Madame La Blanche would direct them."
"Have you ever studied French?" asked Rosalie. "I am reading 'Corinne' already, and Hattie Mann, who is two years older than I, has but just commenced the language."
"I read 'Corinne' with dear mamma just before she died," said Jennie, "but I should like very much to read it with you again if Madame La Blanche pleases."
"Is your mother dead, Jennie? and is not that lady she whom you call mamma?"
"God took my own dear mother and father from me, Rosalie; but before they left, He sent the kind lady to them who made me her child, and they were quite willing to go, when they knew I should not be alone in the world."
"Did you live in a beautiful house when your father and mother were alive, Jennie, and were there birds and flowers all around it, and had you a nice little pony that you could call your own, and a dear little sister with golden curls? That is the way my home is," continued she without waiting for an answer, "and some vacation I am to invite any one of the girls that I please to go with me to my mother's, and I know who it will be, too, don't you, darling Jennie?" and she jumped up, and putting her needle in her work, she kissed the astonished child again, and went singing down the stairs as merry as a lark. Jennie sat quietly in the window, thinking of the contrast between her sometime home in the city and the one described by her happy school-mate, and she would have grown very sad over her solitary musings; but a gay laugh in the garden below diverted her from them, and looking out, she saw Rosalie, with a garland of leaves around her head, and in her hand a bouquet of fall flowers, which she was vainly endeavoring to throw up to her new sister. Her merriment attracted the other girls, and soon Jennie stood among them, with no trace of sorrow upon her brow, and the memory of the bitter past wholly swallowed up in the enjoyment of the bright and blessed present.
---
CHAPTER XI.
Saturday morning was a busy time at Madame La Blanche's school. Little fingers stitched with untiring industry upon the coarse raiment that was to give warmth to many an otherwise shivering body, and by the hour appointed for the visits, the teacher was surprised at the great results of such tiny efforts. She smiled approvingly on her pupils, and summoning a servant to take charge of the weighty bundle, she took Jennie by the hand and left the house.
Out through the pleasant garden, past the magnificent mansions of the rich they went—on, and on, amid throngs of the gay and fashionable, till the streets grew dingy with a motley crowd of the miserable and ragged, who seemed to herd together, as if thus to hide their degradation and shame. Some looked upon them, as they walked along, with a bold and impudent stare; but others shrunk from their observation, and drew their tattered shawls more closely around them as they moved hastily away. There were some bargaining at the markets for withered or decaying
Pages