You are here
قراءة كتاب The Continental Monthly, Vol. 4, No. 2, August, 1863 Devoted to Literature and National Policy
تنويه: تعرض هنا نبذة من اول ١٠ صفحات فقط من الكتاب الالكتروني، لقراءة الكتاب كاملا اضغط على الزر "اشتر الآن"
The Continental Monthly, Vol. 4, No. 2, August, 1863 Devoted to Literature and National Policy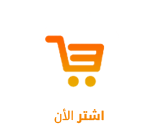 random conjecture. And as the war has now become the great fact in our history, and its effects must modify our whole social life for many years to come, its results must not be neglected in an investigation of this kind, but, on the contrary, claim our first attention.
First and foremost, then, among the lasting results of the war, will be the arousing of our nationality. To the majority of readers it will seem the climax of heresy to assert that hitherto we have not known a pure and lofty nationality. What! you will ask, did not our ancestors, by their sufferings and strivings in that war which first made our land famous throughout the civilized world, bestow upon us a separate, true, and noble national existence? Have we not twice humbled the pride of the most powerful nation upon earth? Have we not covered the seas with our commerce, and brought all nations to pay tribute to our great staples? Have we not taken the lead in all adventurous and eminently practical enterprises, and is not our land the home of invention and the foster mother of the useful arts? Has not the whole world gazed with admiring wonder at our miraculous advancement in the scale of national existence? In a word, have we not long since become a great, established fact, as well in physical history as in the sublime record of that intellectual progress whereby humanity draws constantly nearer to the divine? And as for patriotic feeling, do we not yearly burn tons of powder on the all-glorious Fourth of July, and crack our throats with huzzas for the 'star-spangled banner' and the American eagle? And a caviller might perhaps go farther, and ask the significant question, Are we not known all over the world as a race of arrant braggarts?
Grant all these things, and we are yet as far from that true, firm, self-relying, high-toned nationality which alone is worthy of the name, as when the Pilgrims landed upon Plymouth rock. Our patriotism has hitherto been too utterly heartless—too much a thing of sounding words and meaningless phrases—too much of the 'sounding brass and tinkling cymbal.' We have built too much upon the exploits of our ancestors, reposed too long upon their laurels, forgetting that their efforts were but the initiatory step in the great contest that was to be carried on by succeeding generations; forgetting that we have still a destiny to work out for ourselves, a niche to secure in the great temple of humanity, obstacles to surmount, difficulties to overcome, bitter and deadly foes to vanquish. And how totally devoid of heart have been even our celebrations of our great national birthday and holiday! While we have amused ourselves with the explosion of crackers and blowing off of our neighbors' arms by premature discharges of rusty cannon, while we have rent the air with squibs, shouts, and exclamations, and listened to the periodical and hackneyed outbursts of oratorical gas, how few of us have remembered the deep significance of the day, and felt our hearts swell with genuine patriotic emotion! How few of us have realized that we were celebrating not merely the establishing of a form of government, the severing of galling bonds which bound us to the servitude of the old world, not merely the birthday of independence and of a nation, but the birthday of an immortal principle, whose beneficent effects were not more for us than for the generations of all succeeding time! The masses saw in that day but an universal fête, a day of national relaxation and enjoyment, and neither thought or cared much about its deep meaning; while to the few, the thinking men alone, appeared the principle which underlay all this festivity and vociferation. Henceforth this will not be so. We have lived so long and so undisturbed in the enjoyment of our political blessings, that we have not appreciated our favored lot; but now, when for the first time in our history treason has boldly lifted its head, and traitors have endeavored to deprive us of all our most cherished blessings—to strike at the very root of all that is good and pure in our political system—now for the first time do we see those blessings in their true light, and realize their inestimable value. Now that the prestige of our greatness threatens to depart from us, do we first see the glorious destiny which the great God of nature has marked out for us. Now for the first time do we realize that we have a purpose in life—that we are the exponents of one of the great truths of the universe itself, and appreciate the awful responsibility that rests upon us in the development of our great principle, as well as in protecting it from the inroads of error and corruption. And herein lies the great secret of all true national life. For no nation was ever yet truly great that had not constantly before it some lofty and ennobling object to direct all its strivings, some great central truths at its very core, continually working outward through all the great arterial ramifications of society, keeping up a brisk and healthy circulation by the force of its own eternal energy. Lack of a noble purpose, in nations as well as individuals, begets a vacillating policy, which is inevitably followed by degeneration and corruption. The soldier, who has passed many a weary month in the monotony of the camp, enduring all the hardships of rigorous winters and scorching summers, of fatigue and privation, and who has shed his blood upon many a hard-fought field, will learn to appreciate as he never has before the true value of that Government for which he has suffered so much, and, with the return of our armies to their homes, this sentiment will be diffused among the masses, and the lessons they have learned will be taught to their fellows: and this, together with the recognition of our true end and aim in existence—of the part which our country is destined to play in the great drama of life, will beget a noble, self-relying national pride, the very opposite pole to that senseless, loud-mouthed self-laudation which has too much characterized us in the days gone by. The boaster betrays the consciousness of the very weakness he wishes to conceal; while 'still waters run deep,' and the man of true courage and strength is the man of few words and great deeds. So that arrant bragging which has hitherto been our besetting sin, and which, so long as our real importance in the affairs of the world was unacknowledged, was somewhat excusable, and perhaps even necessary to sustain a yet unestablished cause, will be necessary no longer when we have proved ourselves worthy of the position we claim, and will, with the newborn consciousness of our power and strength, pass away forever, and we shall work steadily on in our appointed course, leaving it to others to recognize and proclaim our worth, to sound the trumpet which we have so long been industriously blowing for ourselves, content to let our reputation bide its time and rest upon sterling deeds rather than upon pompous declamations and empty oratorical phrases. The deeds of our ancestors were great indeed, and their patriotism and self-sacrificing devotion to a noble cause beyond a parallel: but even those will pale beside the present struggle of a full-grown nation at the very crisis of its fate; and the results which followed their efforts will be as nothing to those which shall flow from our battle of to-day. For while it was theirs to initiate, it is ours to develop and firmly establish; theirs to deliver the nation from the womb of centuries, ours to educate, to guard from danger through childhood and youth, to nurse through disease, to tone down the crudities of national hobble-de-hoy-dom, to fix and strengthen by judicious training the iron constitution, both mental and physical, which shall resist the ravages of disease and error for all time to come. How much more important, then, appears our mission than theirs! how much greater the responsibility which rests upon us to faithfully fulfil that mission! And this will be the
Pages