You are here
قراءة كتاب The Continental Monthly, Vol. 4, No. 2, August, 1863 Devoted to Literature and National Policy
تنويه: تعرض هنا نبذة من اول ١٠ صفحات فقط من الكتاب الالكتروني، لقراءة الكتاب كاملا اضغط على الزر "اشتر الآن"
The Continental Monthly, Vol. 4, No. 2, August, 1863 Devoted to Literature and National Policy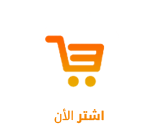 preferment. Military schools will derive a new importance in our country; they will be patronized by high and low, and most of our institutions of learning will, ere many years, have a military as well as a scientific and classical department. And thus will the knowledge of the art of war become so universally diffused among the people, that in the event of another great struggle, we shall not be left, as heretofore, to depend upon raw and undisciplined volunteers, but an army of well-trained troops will spring like magic to the field, ready to march at once to victory, without the necessity of 'camps of instruction' and twelve months' delays. And when that day does come, woe to that potentate who shall have the temerity to provoke a war with our race of soldiers: his legions will be swept away like chaff before the whirlwind, and only defeat and disgrace will settle upon his banners.
Again, the stimulus which this contest has applied to warlike invention has already placed us in that respect far ahead of the most warlike nation on earth. France has hitherto been known as the great originator in all military science: probably she will yet, for many years, retain the palm in the province of tactics and executive skill. But as an originator and perfecter of the engines and defences of war, America has already robbed her of her crown, and stands to-day unsurpassed. No greater proof is needed of our superiority in this respect than the fact that in two short years of civil strife we have revolutionized the whole art of war as it has existed for ages, rendering absurd the maxims and useless the experience of the olden days, while filling their places with systems and theories whose practical results are so clear as to overwhelmingly sustain the new order of things, and compel not only the admiration but the support and adoption of the onlooking world. The antiquated weapons of warfare are harmless to-day, and their places are supplied by new and more destructive engines, which Europe must perforce adopt in self-defence, and thus bow to the genius of American invention, whereby the old is so entirely and radically supplanted by the new, that the Napoleons and Wellingtons of a past age would be but tyros in our battles of to-day. The lesson of the Monitors is not the only one Europe has learned from us within the last two years. And we have more to teach her yet, more marvels yet to be evolved from that inexhaustible mine of invention—the Yankee brain. For as long as the war shall last, furnishing not only a promise of a golden harvest in the future, but a present and substantial support to inventive genius, at the same time that a new stimulus is being constantly supplied by the events and experience of each succeeding day, the work will go on, and weapon after weapon, engine after engine, will be thrown into the world's great market, constantly approaching nearer to the perfection of destructive power. And as there is no poison without its antidote, so the originating faculties of the American mind will be as fully exerted in the creation of defences against those very engines of destruction. Armed thus at all points, and containing within ourselves not only a source of future supply, but even the very fount of originating faculty in this speciality, we shall be a power with which it is dangerous to trifle—a power with which others will not care to come in collision in any other form than that of an overwhelming combination, which, thank God! has become in these days one of the impossibilities of political manœuvring. Nor will they be anxious, on any slight provocation, to again arouse that inventive faculty which furnishes us with material of war far in advance of the rest of the world. We have within ourselves every element of strength, every quality necessary to inspire and compel respect from all nations. In our own God-given faculties lie both the 'Procul, procul, este profani!' and the 'Tread not on me, or I bite,' which in all ages have constituted so-called national honor and pride, and which will be to us the broad ægis of protection when the storm-cloud of war darkens the horizon of the world. If this fail, the fault will be our own; we shall be unworthy custodians of the treasure; our downfall will be merited as it is sudden and sure, and few will be found to mourn over us.
As the effervescence of new wine brings all impurities to the surface, casting off those noxious superfluities whose presence is pollution to the liquid and disease and death to the partaker, so the present war is but the effervescence of our as yet new and unpurified political system, whereby all errors and impurities are thrown to the surface of society, ready to be skimmed off by the hand of the people, who are themselves the vintners and the rectifiers. No system of government is without radical defects, and it was not to be expected that our own would be free from error, founded as it is upon a principle new to the world, or only known as having totally failed in the past through the clumsiness of its originators and subsequent custodians—a system which had little aid from the experiences of the past, and must necessarily grope in the darkness which surrounds all new experiments of this kind, lighted only by the few, meagre, à priori truths of deductive reasoning. Our ancestors, hampered as they were by the lack of this great experience of social life, legislated for the men and circumstances of their time; and though they had ever an eye to the future, yet, conscious of the fallibility of human wisdom and foresight, they themselves did not expect their work to stand unchanged for all time. New circumstances would arise—the people themselves would change with time, and with them must necessarily change the laws that govern their actions. Law and government must keep pace with the progress of humanity, else the nation itself becomes effete, superannuated, deteriorated. Many errors there doubtless are in our system, taking their rise as well in the very commencement of our existence as from the fluctuations of society. Of these, some have hitherto lain inert and concealed, from the very lack of circumstances to induce their development, and from the lack of a field of action. Others have worked so slowly and insidiously as to have remained totally concealed from our view, as well from the fact of their never having as yet been productive of any decided and palpable evil effect, as from our becoming gradually accustomed to them and their workings, and from the preoccupation of the public mind with more exciting questions. But in all times of popular excitement and tumult, of revolutionary ideas and attempted violent reform, errors spring forth in dazzling brightness from the darkness of the past, like Minerva from the brain of Jove, armed with the full panoply of destructive war, clothed in the garb of maturity, and endowed with gigantic strength. Such has been the case in our day. As the early spring sun, warming the long-frozen soil and heating the foul moistures of the earth, brings to life and to the surface of the ground swarming myriads of noxious insects and reptiles, who, during the long winter months, have slept silent and torpid far down within the oozy depths, and hatches the thrice-told myriads of eggs deposited in seasons passed away, and which have long waited for his life-giving influence to pour forth their swarming millions to the upper air; even so this war has hatched the eggs of error, and brought forth the torpid defects of long gone-by decades, affording them a broad field of operation in their work of destruction; while it has at the same time torn away the veil which has hitherto blinded our eyes, and shown us, in the disasters of to-day, the culmination of the evil effects of causes which have for long years been working secretly at the very core of the body politic. But not alone has it brought forth error and corruption; for the same harsh influence has also revivified
Pages