You are here
قراءة كتاب The Continental Monthly, Vol. 4, No. 2, August, 1863 Devoted to Literature and National Policy
تنويه: تعرض هنا نبذة من اول ١٠ صفحات فقط من الكتاب الالكتروني، لقراءة الكتاب كاملا اضغط على الزر "اشتر الآن"
The Continental Monthly, Vol. 4, No. 2, August, 1863 Devoted to Literature and National Policy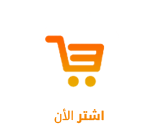 population, that in after times they may be fitted for the task of Christianizing the world.
Every nation has its crisis, when its existence trembles in the balance, and through which it must safely pass before it can be firmly established as a great fact in history, a tangible landmark of progress, a controlling influence in the affairs of humanity. Nor is this crisis ever a mere fortuitous circumstance, but the necessary consequence of conflicting ideas and of untried systems. It is that point in the great process of assimilation when different and hitherto almost discordant elements tremble on the verge either of a harmonious blending for all time, or of flying off into eternal divergence and hostility. Hence it was not to be imagined that we could escape the common lot: our crisis was to be expected, and now that it has come upon us it is to be manfully met, and so controlled by an iron will, a loftiness of determination, and a purity of aim, that it leave us not stranded among the breakers of disunion and political death. And if we shall succeed in so controlling the mighty current of affairs, we may rest assured that we shall be purified by the trial, and shall have established a position on earth that no subsequent events can shake, until God, in His own good time, shall bid us give way to some higher development of mankind, if such shall be His will. With a noble and worthy nationality; with an incontestable position of strength and political influence, a widely diffused skill and experience in military affairs, a fund of warlike invention, and unbounded physical resources, which shall free us from all annoyances and intermeddlings at the hands of foreign nations; with a purification from the errors of the past, and a deeper insight into the capabilities as well as the exigencies of the present and the future; with a regenerated and higher-toned press; with an anathema maranatha for treason, in whatever shape it may assume; with a purer charity for the opinions of others, and a more graceful yielding of the obnoxious characteristics of our own; with a firmly established and health-giving system of finance; with a rapidly increasing population, bringing with it an increase of responsibility, and furnishing a broader field for the development of our energies and resources; with a glorious past behind and a golden future before us, we shall sweep majestically on upon the waves of time, an object of admiration to the world and of justifiable pride to ourselves—a great, and glorious, and, above all, a free, happy, united, and prosperous people. God grant it may be so! God grant that we may be true to the trust reposed in us, and that the glorious cause of human liberty—the cause in which are bound up the hopes of the whole world—may not again fall to the earth through the blindness and weakness and incompetence of us, who are to-day its only exponents. May we of this day and generation live to see the crowning of all these hopes; and when our sun goes down in the shadows of eternity, may we be able to look back and thank God for the trials and sufferings and losses and mournings of to-day, as the refining fire through which we have come strong and bright, the sharp knife whereby the gnawing worms of error, and corruption and inevitable death have been cut from the heart of our goodly tree.
---
GOD'S HARP.
FROM AN UNWRITTEN POEM.
Pages