You are here
قراءة كتاب A Second Book of Operas
تنويه: تعرض هنا نبذة من اول ١٠ صفحات فقط من الكتاب الالكتروني، لقراءة الكتاب كاملا اضغط على الزر "اشتر الآن"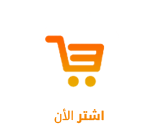 A SECOND BOOK OF OPERAS
by
Henry Edward Krehbiel
CONTENTS AND INDEX
BIBLICAL OPERAS
England and the Lord Chamberlain's censorship, et Gounod's "Reine de Saba," The transmigrations of "Un Ballo in Maschera," How composers revamp their music, et seq,—Handel and Keiser, Mozart and Bertati, Beethoven's readaptations of his own works, Rossini and his "Barber of Seville," Verdi's "Nebuchadnezzar," Rossini's "Moses," "Samson et Dalila," Goldmark's "Konigin von Saba," The Biblical operas of Rubinstein, Mehul's "Joseph," Mendelssohn's "Elijah" in dramatic form, Oratorios and Lenten operas in Italy, Carissimi and Peri, Scarlatti's oratorios, Scenery and costumes in oratorios, The passage of the Red Sea and "Dal tuo stellato," Nerves wrecked by beautiful music, "Peter the Hermit" and refractory mimic troops, "Mi manca la voce" and operatic amenities, Operatic prayers and ballets, Goethe's criticism of Rossini's "Mose,"
BIBLE STORIES IN OPERA AND ORATORIO
Dr. Chrysander's theory of the undramatic nature of the Hebrew, his literature, and his life, Hebrew history and Greek mythology, Some parallels, Old Testament subjects: Adam and Eve, Cain and Abel, The "Kain" of Bulthaupt and d'Albert, "Tote Augen," Noah and the Deluge, Abraham, The Exodus, Mehal's "Joseph," Potiphar's wife and Richard Strauss, Raimondi's contrapuntal trilogy, Nebuchadnezzar, Judas Maccabaeus, Jephtha and his Daughter, Judith, Esther, Athalia,
RUBINSTEIN AND HIS "GEISTLICHE OPER"
Anton Rubinstein and his ideals, An ambition to emulate Wagner, "The Tower of Babel," The composer's theories and strivings, et seq.—Dean Stanley, "Die Makkabaer," "Sulamith," "Christus," "Das verlorene Paradies," "Moses," Action and stage directions, New Testament stories in opera, The Prodigal Son, Legendary material and the story of the Nativity, Christ dramas, Hebbel and Wagner, "Parsifal,"
"SAMSON ET DALILA"
The predecessors of M. Saint-Saens, Voltaire and Rameau, Duprez and Joachim Raff, History of Saint-Saens's opera, et seq.—Henri Regnault, First performances, As oratorio and opera in New York, An inquiry into the story of Samson, Samson and Herakles, The Hebrew hero in legend, A true type for tragedy, Mythological interpretations, Saint-Saens's opera described, et seq.—A choral prologue, Local color, The character of Dalila, et seq.—Milton on her wifehood and patriotism, "Printemps qui commence," "Mon coeur s'ouvre a ta voix," Oriental ballet music, The catastrophe,
"DIE KONIGIN VON SABA"
Meritoriousness of the book of Goldmark's opera, Its slight connection with Biblical story, Contents of the drama et seq.—Parallelism with Wagner's "Tannhauser," First performance in New York, Oriental luxury in scenic outfit, Goldmark's music,
"HERODIADE"
Modern opera and ancient courtesans, Transformed morals in Massenet's opera, A sea-change in England, Who and what was Salome? Plot of the opera, Scenic and musical adornments, Performances in New York, (footnote).
"LAKME"
Story of the opera, et seq.—The "Bell Song," Some unnecessary English ladies, First performance in New York, American history of the opera, Madame Patti, Miss Van Zandt Madame Sembrich Madame Tetrazzini, Criticism of the drama, The music,
"PAGLIACCI"
The twin operas, "Cavalleria Rusticana" and "Pagliacci," Widespread influence of Mascagni's opera, It inspires an ambition in Leoncavallo, History of his opera, A tragic ending taken from real life, et seq.—Controversy between Leoncavallo and Catulle Mendes, et seq.—"La Femme de Tabarin," "Tabarin" operas, The "Drama Nuevo" of Estebanez and Mr. Howells's "Yorick's Love," What is a Pagliaccio? First performances of the opera in Milan and New York, The prologue, et seq.—The opera described, et seq.—Bagpipes and vesper bells, Harlequin's serenade, The Minuet, The Gavotte, "Plaudite, amici, la commedia finita est!" Philip Hale on who should speak the final words,
"CAVALLERIA RUSTICANA"
How Mascagni's opera impressed the author when it was new, Attic tragedy and Attic decorum, The loathsome operatic brood which it spawned, Not matched by the composer or his imitators since, Mascagni's account of how it came to be written, et seq.—Verga's story, et seq.—Story and libretto compared, The Siciliano, The Easter hymn, Analysis of the opera, et seq.—The prelude, Lola's stornello, The intermezzo, "They have killed Neighbor Turiddu!"
THE CAREER OF MASCAGNI
Influence of "Cavalleria Rusticana" on operatic composition, "Santuzza," a German sequel, Cilea's "Tilda," Giordano's "Mala Vita," Tasca's "A Santa Lucia," Mascagni's history, et seq.—Composes Schiller's "Hymn to Joy," "Il Filanda," "Ratcliff," "L'Amico Fritz," "I Rantzau," "Silvano," "Zanetto," "Le Maschere," "Vistillia," "Arnica," Mascagni's American visit,
"IRIS"
The song of the sun, Allegory and drama, Story of the opera, et seq.—The music, et seq.—Turbid orchestration, Local color, Borrowings from Meyerbeer,
Pages