You are here
قراءة كتاب Punch, or the London Charivari, Vol. 108, January 19, 1895
تنويه: تعرض هنا نبذة من اول ١٠ صفحات فقط من الكتاب الالكتروني، لقراءة الكتاب كاملا اضغط على الزر "اشتر الآن"
Punch, or the London Charivari, Vol. 108, January 19, 1895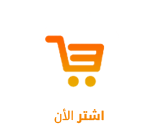 class="sc">Alexander be the sagacious commander in the dramatic field that he has hitherto shown himself, it is not likely that he should have been completely mistaken in accepting a play which a portion of the public has refused to accept. Of course, a manager cannot afford to keep a play going until the public come en masse to see it, and therefore, unless there is "a turn of the tide" (and such things have happened before now, and a condemned piece has had a long and prosperous career), Mr. Alexander will himself be obliged to do to the play what those who ridicule and chaff it have already done, i.e. "take it off."
---
Mrs. R. admits that she has always been very fond of sweets at dinner. What she is especially fond of is, she says, "a dish of pommes d'Ananias;" and she always adds, "But, my dear, why the French choose such awful names for such nice things is what I never can understand."
---
"QUITE ENGLISH, YOU KNOW!"
Abdurrahman Khan (to himself). "I think this'll fetch 'Em!"
["Should the Ameer happily accomplish the visit to this country on which he has set his heart, he may be assured of the warm welcome due to one who, since his accession to supreme power in Afghanistan, has been the steady friend of Great Britain."—Times.]
---
THE DANDY AFGHAN KHAN.
(Cabulee Version of a popular Comic Song.)
Air—"The Dandy Coloured Coon."
Ameer, dressing for a projected Visit, sings:—
Fools called me a mere "Nigger" when I felt Dame Fortune's frown;
Up and down—I have known;
But now the folks all say, "Why, you're fit to wear a crown.
Black or brown—you've won renown."
Now a lot of gossips they patter and spy.
Someone says, "He wants to have the Muscovite hard by."
"Muscovite!" said I,—"hard by!—you're mistooken!
This Ameer wants to see no Muscovite.
Not at all!—not a bit!—
'Tain't for him at all the Afghan crown is meant!"
"Go on!"—say they,—"Who is it?"
"Why, it's Ab-dur-rahman, son of Afzul, son of Dost
Mohammed, means to rule the fierce Afghan!
Don't you know me?—Go on!—Well, you will, my good man,
For I'm Ab-dur-rahman the dandy Afghan Khan!"
Now a man like me is a terror to the tribes,
The Shinwaris,—the Ghilzais!
And Ishak Khan and others found me galling to their kibes,
When revolts—they would raise.
They've been putting it about the Ameer is ill.
(Wouldn't they delight to administer a pill!)
"Ameer, you're ill—mortal ill!"—but I wasn't!
"You've palpitation," the quidnuncs state,
"From your soles—to your scalp.
Ishak at Samarcand makes your heart palpitate!"
"Go on!"—said I,—"nary palp!"
Chorus.—For I'm Ab-dur-rahman, &c.
Now I've long had an ambition to far England for to go,
Don't you know,—that is so!
See Empress-Queen Victoria and Mister Wales also.
I'm asked to go—to that show!
The Empress-Queen to visit me doesn't care.
(And doubtless Afghan fashions might make Victoria stare.)
But there—I swear—I'll go!—and I'm going!
Men may say "It's the Shah that this show's about!"—
And another "You're an ass, Sir!
'Taint the Shah-in-Shah at all—you're a long way out!"—
"Go on!"—he'll say,—"ain't it Nass'r?"
Chorus.—No, it's Ab-dur-rahman, &c.
So I'll dress the part as near as can be,
Please John B.—don't you see!
My close-fitting lambswool and silver filagree,
Empress V.—might find "free."
Should the tribesmen twig this peculiar rig
They'd think their Ameer had turned Infidel Pig.
What a toff!—Well, I'll say—I'm here—to see the Empress!—
What is that "coon" all the comics sing about?
Mister Brown—John James!
If as to me Mister Bull has a doubt,
Go on!—I'll say.—My names?
Why, they're Ab-dur-rahman, son of Afzul, son of Dost
Mahommed, wearer of the Afghan Crown.
Don't you know me?—Go on?—Well, you will very soon,
For I'm Ab-dur-rahman Khan, the dandy Afghan coon!
---
A MOST ENTERTAINING OCCUPATION.
Smithson, having recently bought a Country Place and gone in for Sport, has been advised by a Friend to do his own exercising during hard weather, "as it insures your Horses against the neglect of Grooms, and also keeps you in form."
---
"Hale Fellow, well met."—"Pierre Blanc, the hale Savoyard of eighty-eight, took his usual place in the French Chamber," reports the Times correspondent last week, "and delivered one of his customary addresses."
What a charming party of three,
Bismarck, Blanc, and Mr. G.,
Decidedly very much alive,
United ages Two Four Five!
---
---
THAT PRECIOUS DONKEY!
(An Episode in the Life of A. Briefless, Junior, Esq., Barrister-at-Law, in Three Parts.)
Part II.—The Passing of the
Pages