You are here
قراءة كتاب Punch, or the London Charivari, Vol. 108, January 19, 1895
تنويه: تعرض هنا نبذة من اول ١٠ صفحات فقط من الكتاب الالكتروني، لقراءة الكتاب كاملا اضغط على الزر "اشتر الآن"
Punch, or the London Charivari, Vol. 108, January 19, 1895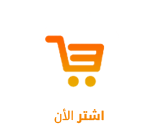 stories gathered Beside the Bonnie Briar Bush (Hodder And Stoughton). My Baronite tells me that of the collection Mr. Gladstone likes best "A Doctor of the Old School." Where all is good it is difficult to establish supremacy. But for simple pathos and for the skill of drawing with a few touches living figures of flesh and blood, this sketch is certainly hard to beat. Yet "A Lad of Pairts" runs it close. A very beautiful book, full of human nature in its simplest form and most pathetic circumstances.
Says the Baron, "What I who have read Mr. Bram Stoker's latest romance could tell you about The Watter's Mou' would make your mou' watter with longing desire to devour it. It is excellent: first because it is short; secondly, because the excitement is kept up from first page to last; and thirdly, because it is admirably written throughout; the scenic descriptive portion being as entrancing as the dramatic. It is brought out in the Acme Series in charge of A Constable, and its full price is only one shilling."
A good short story is to be found in A Clear Case of the Supernatural, by Reginald Lucas, only as it is by no means "a clear case," it might have been appropriately entitled, Fluke or Spook.
---
Most Appropriate.—"Gunner J. C. Rockett promoted to rank of Chief Gunner in the Queen's Navy." Of course, quite right to send up a Rockett. Only got to present him with a house at Gunnersbury and the thing is complete.
---
A COMPLIMENT.
Proud Mother (to irritable Old Gentleman, whose beard her little Boy is pulling out by the roots). "Little Darling! It's not often he takes so kindly to Strangers!"
---
"A DIVIDED DUTY."
["What we fail to perceive, at least to any adequate extent, in the pleadings of the spokesman of the Lancashire Cotton Trade, is a recognition of the paramount importance, even from a commercial point of view, of the Imperial interests that depend on the just and liberal government of India." —The Times.]
Air

—"Green Grow the Rushes, O!"

Mr. John Bull sings:—

Ding-dong the lasses go! My patience it quite passes, O!

My brain it turns, though with Rob Burns, I dearly love the lasses, O!

There's right and wrong on either hand; that's clear to all but asses, O!

So hold your whist, drop each your fist, and to me list, fair lasses, O!

Lancashire lass, I like you well. You're buxom, brave, and bonny, O!

But do not slight your sense of right in hasty greed of money, O!

When North v. South "clemmed" many a mouth, what patient, patriot spirit, O!

Lancashire showed! All England glowed. That spirit you inherit, O!

But in your wrath you've missed the path of fair and patriot dealing, O!

Nay, do not pout. You'll wake, no doubt, to right Imperial feeling, O!

The Empire's wide and can't be tied by shackles greed-begotten, O!

My only duty now, my beauty, 's not—to sell your cotton, O!

Of bulk and bale your sale won't fail—if you keep up the quality, O!

And do not trust to "devil's-dust"—which mars our merchant-polity, O!

Some rascal-muffs, with loaded stuffs, have spoiled the Eastern market, O!

Miss India there will tell you where, and when she whispers, hark it, O!

But with good goods you'll hold your own, despite that import duty, O!

But you can't have all your own way, my bold—but angry—beauty, O!

Miss India, there needs constant care; she has not your resources, O!

You raise your voice against my choice 'twixt two unwelcome courses, O!

But I—though loth—considering both on my responsibility, O!

Have done my best, and for my pains from both meet incivility, O!

I've tried to bear the balance fair, 'twixt countries, trades, and classes, O!

And lo! my lot is anger hot from both you bickering lasses, O!

Miss India's eyes, at the Excise, excitedly are flashing, O!

My dusky dear, 'tis hard to steer 'twixt interests wildly clashing, O!

I love ye both, and I were loth to make—or see—ye quarrel, O!

But—a divided duty's mine, and that's my homily's moral, O!

And so, my dears, abate your fears, and likewise stint your shindy, O!

The Lass of Lancashire should shake hands with the Lass from "Indy," O!

I'll do my best for East and West. Brim high three bumper glasses, O!

And let's drink health, and love, and wealth to both my bonny lasses, O!
---
A Colourable Correction.
"Bored to blues by a Blue-Book"? I fear you are not
Up to date in your choice of a tint, my dear fellow.
The type of sheer boredom, and dulness, and rot,
Is not now the Blue of old days, but the Yellow.
As Blue-Stockings now half the sex might be mustered,
The New Woman doubtless wears hose hued like custard.
---
Next best thing to the Persian Locomotive Carpet of Eastern Fable.—The "Travelling Rug" of Western fact.
---
---
THE COUNTER-CHECK QUARRELSOME.
Mr. Æsopus Delasparre. "I will ask you to favour me, Madam, by refraining from laughing at me on the Stage during my Third Act."
Miss Jones (sweetly). "Oh, but I assure you you're mistaken, Mr. Delasparre; I never laugh at you on the Stage—I wait till I get Home!"
---
THAT WEDDING PRESENT.
London.—Jones is going to be married. Of course, I must give him something. But what? A biscuit box?
Pages