You are here
قراءة كتاب Punch, or the London Charivari, Vol. 108, January 19, 1895
تنويه: تعرض هنا نبذة من اول ١٠ صفحات فقط من الكتاب الالكتروني، لقراءة الكتاب كاملا اضغط على الزر "اشتر الآن"
Punch, or the London Charivari, Vol. 108, January 19, 1895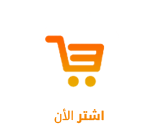 Commonplace. Good idea to look for something more interesting and unusual during my holiday. Just off to North Italy. Will keep my eyes open along the way.
Paris.—Walk in the Rue de la Paix and Boulevards. Everything labelled "Article Anglais." Must really get him something made abroad. Give up looking in Paris. Shall find something farther on.
Lucerne.—No good to take Swiss wood carving. Can't carry home a huge sideboard. All the smaller things can be bought in London.
Milan.—The very place. There is an exhibition here. Shall probably see something beautiful. Italy, cradle of the arts, and all that sort of thing. Besides, so nice to say to Jones, "My dear fellow, here's a little trifle; got it in Milan, you know. It's modern, but then the Italians are always so artistic." To exhibition. Why, there are pictures here! Of course, just suit me. Hurry to picture gallery. Several rooms. Enter eagerly. After a short time, totter feebly out and ask the official at the door where I can obtain a little brandy. He, evidently alarmed by my horror-stricken face and staggering movements, asks civilly if I am ill. Would I like a chair? Should he fetch a doctor? Thank him, and say it is nothing serious. I have only been looking at a few modern Italian pictures. Crawl to the refreshment bar, and am revived with cognac. Then inspect the rest of the exhibition. Am the only visitor, which is not surprising, for there is nothing to see but bottles! An exhibition of bottles! They are said to be full of wine, but I do not see how that makes them more beautiful. Absurd to buy Jones some bottles. And equally absurd to buy him some Italian wine when he can get good French wine in England. Besides, can't carry bottles in my Gladstone bag. Therefore, give up Milan.
Venice.—The chief manufactures here are lace and glass. Now Jones never wears any lace, except in his boots, and never wears any glass, not even in his eye. So what good would these be to him? See one or two palaces to be sold. But can't take them home. So give up Venice.
Bologna.—More useless local productions! Here they make sausages and soap. Jones is not a starving scarecrow for want of sausages, nor a Simeon Stylites for want of soap. Must therefore give up Bologna. This wedding present begins to weigh me down. At each new place it obtrudes itself between me an all the beautiful things I look at. Must really get something in Florence.
Florence.—Great Scott! It's worse here. A life-size marble statue, or a mosaic table weighing nearly a ton. Have serious thoughts of buying, at a great reduction, an extra large statue, hitherto unsaleable on account of its size, and then telling Jones that his wedding present is waiting for him here, if he will come and fetch it. The dealer asks 2,000 lire. I understand shopping in Italy. Early one morning offer him 50. He at once comes down to 1,000. I go up to 100. Discuss for one hour, haggle for another hour, dispute angrily for a third. Then go off to déjeuner. Closing prices—dealer 725, myself 250. Back again after interval for refreshment. Begin quietly. Opening prices—dealer 720, myself 251. Discussion, haggling, dispute as before. Indignant marchings out by me, frantic pursuits by the dealer. Final prices—dealer 403, myself 396. Each of us, hoarse and exhausted, refuses to yield another centesimo. So do not buy statue for Jones, and give up Florence. Genoa is the last chance.
Genoa.—Velvet? What's the good of velvet to Jones? Besides it is fabulously dear, something like attar of roses at so much a drop. Must give up even Genoa.
London.—Back again. Have bought a biscuit box and sent it to Jones. Since then have met Jones's cousin, and Smith, and Jones's brother-in-law, and Mrs. Robinson, and a few other mutual friends. We disagree in many things, but in one we seem to be unanimous. We have all given him biscuit boxes!
---
Pages