You are here
قراءة كتاب Notes and Queries, Number 177, March 19, 1853 A Medium of Inter-communication for Literary Men, Artists, Antiquaries, Genealogists, etc.
تنويه: تعرض هنا نبذة من اول ١٠ صفحات فقط من الكتاب الالكتروني، لقراءة الكتاب كاملا اضغط على الزر "اشتر الآن"
Notes and Queries, Number 177, March 19, 1853 A Medium of Inter-communication for Literary Men, Artists, Antiquaries, Genealogists, etc.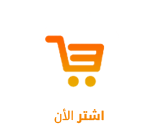 his existence, and see too plainly how inevitably the principles of many pious men (Locke, Priestley, Hartley, even Archbishop King) would lead to atheism by fair production of consequences, not to feel in perfect charity with all good men, atheist or theist; and, let me add, though I now seem to feel firm ground of reason under my belief in God, not gratefully to attribute my uniform past theism more to general feeling than to depth of understanding. Within this purpose I hope that, without offence, I may declare my conviction, that in the French Revolution atheism was an effect, not a cause; that the same wicked men, under other circumstances and fashions, would have done the same things as Anabaptists within Munster, or as Inquisitors among the South American Indians; and that atheism from conviction, and as a ruling motive and impulse (in which case only can it be fairly compared with superstition), is a quiescent state and per se harmless to all but the atheist himself. Rather is it that overwhelming preference of experimental philosophy, which, by smothering over more delicate perceptions, and debilitating often to impotence the faculty of going into ourselves, leads to atheism as a conscious creed, and in its extreme is atheism in its essence. This rather is, I should deem, the more perilous, and a plainer and better object for philosophical attack. O! bring back Jack the Giant Killer and the Arabian Nights to our children, and Plato and his followers to new men, and let us have chemistry as we have watchmakers or surgeons (I select purposely honourable and useful callings), as a division of human labour, as worthy profession for a few, not as a glittering master-feature of the education of men, women, and children.—S. T. C."
Worcester.
---
FOLK LORE.
The ancient Custom of Well-flowering.—At Tissington, near Ashbourne, Derbyshire, annually, on Ascension Day, a beautiful ceremony called the "well-flowering" takes place; and in it Psalms used by the Church of England are partially employed. It is a popular recognition of the value of those "perpetual fountains which gush out from below the dry wolds and limestone hills, bearing life and beauty on their course,—objects," remarks Professor Phillips in his admirable work on The Rivers, Mountains, and Sea Coasts of Yorkshire (recently published), "on which rustic love and admiration may tastefully bestow the emblematic flowers and grateful songs, which constituted a pleasing form of popular worship in the earlier ages of the world." Perhaps some correspondents of "N. & Q." may be enabled to mention other
villages besides Tissington in which this innocent and pleasing custom is still observed. I am aware that there are many places, especially in the north of England, in which a rustic celebration takes place annually at wells sacred from olden time; but is not the "well-flowering" a distinct custom?
Newcastle.
Devil's Marks in Swine.—"We don't kill a pig every day," but we did a short time since; and after its hairs were scraped off, our attention was directed to six small rings, about the size of a pea, and in colour as if burnt or branded, on the inside of each fore leg, and disposed curvilinearly. Our labourer informed us with great gravity, and evidently believed it, that these marks were caused by the pressure of the devil's fingers, when he entered the herd of swine which immediately ran violently into the sea.—See Mark v. 11-15.; Luke viii. 22, 33.
Festival of Baal.—The late Lady Baird, of Ferntower, in Perthshire, told me that, every year at "Beltane" (or the 1st of May), a number of men and women assembled at an ancient druidical circle of stones on her property, near Crieff. They light a fire in the centre; each person puts a bit of oatcake into a shepherd's bonnet; they all sit down and draw blindfold a piece of cake from the bonnet. One piece has been previously blackened, and whoever gets that piece has to jump through the fire in the centre of the circle and to pay a forfeit. This is, in fact, a part of the ancient worship of Baal, and the person on whom the lot fell was formerly burnt as a sacrifice; now, the passing through the fire represents that, and the payment of the forfeit redeems the victim. It is curious that staunch Presbyterians, as the people of that part of Perthshire now are, should unknowingly keep up the observance of a great heathen festival.
---
LORD MONBODDO.
In my copy of The Origin and Progress of Language, I have recorded a little ἀνέκδοτον of the author, which is now probably known to nobody but myself, and which you may perhaps think worth preservation. It was related to me some fifteen years ago, by a learned physician of this city, now deceased, who had it from Dr. James Gregory himself.
It appears that Lord Monboddo, in spite of failing health and very advanced age, felt a wish to pay one more visit to the English metropolis, in the literary circles of which he was fond of mingling. That he had actually set out upon this formidable journey, was known to Dr. Gregory, who, being a few hours afterwards at a short distance from Edinburgh, was a little surprised to meet his venerable friend returning homewards. He was on horseback, equipped in his usual travelling costume,—cocked hat, scarlet roquelaure, and jack-boots, but looking extremely ill and depressed in spirits. "What, so soon returned?" was Dr. Gregory's exclamation. "Yes," said the old man, "I feel myself quite unequal to the journey, and was just thinking of a passage in Horace, and adapting it to my own case." "What, 'Solve senescentem?'" said the Doctor. "No," replied his lordship, "it is one not quite so hackneyed." He then repeated, with much emotion, the following lines from the second Satire of the second book:
"Seu recreare volet tenuatum corpus; ubique
Accedent anni, et tractari mollius ætas
Imbecilla volet."
This was the last time Dr. Gregory saw him out of doors, and he died not long after.
Bath.
---
ST. VALENTINE.
The subjoined cutting from an American newspaper (Wooster Democrat, Feb. 3) will show the persistent vitality of popular follies, and at the same time serve to exhibit the peculiar literature of transatlantic advertisements:
"The great increase in Marriages throughout Wayne Co. during the past year, is said to be occasioned by the superior excellence of the

V A L E N T I N E S

sold by George Howard. Indeed so complete was his success in this line, that Cupid has again commissioned him as the 'Great High Priest' of Love, Courtship, and Marriage, and has supplied George with the most complete and perfect assortment of 'Love's Armor' ever before offered to the citizens of Wayne County. During the past year the 'Blind God' has centred his thoughts on producing something in the line far surpassing anything he has heretofore issued. And it is with 'feelinks' of the greatest joy that he is able to announce that he has succeeded.

'Howard has got them.

"To those susceptible persons whose hearts were captured during the past year, George refers, and advises others to call on them, and find them on their way rejoicing, shouting praises to the name of Howard. The 'blessings' descend unto even the third and fourth generations, and it is probable that the business will go on
Pages