You are here
قراءة كتاب Notes and Queries, Number 177, March 19, 1853 A Medium of Inter-communication for Literary Men, Artists, Antiquaries, Genealogists, etc.
تنويه: تعرض هنا نبذة من اول ١٠ صفحات فقط من الكتاب الالكتروني، لقراءة الكتاب كاملا اضغط على الزر "اشتر الآن"
Notes and Queries, Number 177, March 19, 1853 A Medium of Inter-communication for Literary Men, Artists, Antiquaries, Genealogists, etc.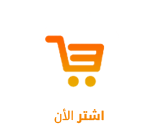 increasing year upon year, until Howard's Valentines will be a 'household word' throughout the land. The children on the house-top will call to the passers-by, shouting
Howard's Valentines!
while the cry is echoed from the ground, and swelling over hill and vale reverberates the country through.
"Remember that the only regularly authorised dispenser of Cupid's goods is
"Two doors East of the American House, Wooster, O.
"
Orders by mail promptly attended to. Prices range from six cents to five dollars."
---
"VALENTINES!!
"A large and splendid assortment of Valentines, together with all the necessary fixings, for sale wholesale and retail, at the New Column Building.
"Wooster, Feb. 3, 1853."
---
"Valentines.—Behold St. Valentine's day is coming, and all are seeking for messages to be dispatched under cover of this Saint, to friend or foe. They are provided, of all kinds, styles, and varieties, ready for use. The turtle dove kind, with its coo! coo! the sensibly sentimental, the cutting, and severe, and in short everything that can be required. Just call on George Howard or J. H. Baumgardner & Co., and you can be suited to a T."
---
Minor Notes.
His Excellency David Hartley.—In the Gentleman's Magazine of January last (which I have only lately seen), there is inserted at page 8. a letter signed by "Benjamin Franklin and John Jay," and addressed to His Excellency David Hartley, announcing the arrival in Europe of the ratification, by the Congress of the United States, of the definitive treaty of peace between Great Britain and the United States, and stating that they were ready to exchange the ratification with Mr. Hartley.
In a note prefixed to this letter, the editor of the review states that Mr. Hartley "then held some other diplomatic appointment from the United States."
Now this is a mistake. Mr. Hartley was the British plenipotentiary who signed that treaty at Paris in September, 1783, with the American plenipotentiaries, and held no diplomatic appointment from the United States. He was therefore the proper person to exchange the ratifications with the American plenipotentiaries.
The treaty is printed at full length in Chalmers' Collection of Treaties, together with Mr. Hartley's full power as the British plenipotentiary.
The Life and Correspondence of S. T. Coleridge.—It is much to be regretted that no proper life of the "noticeable man" has yet appeared. There is no lack of "reminiscences," and "recollections," and "conversations," conveying, distorted views of his life and character, and exaggerated statements of his faults and failings; but his life has yet to be written. And now would be the time, whilst some of his friends and cotemporaries are still living, to do justice to his memory. Scott, Southey, Wordsworth, have had their lives copiously illustrated, and even little Tommy Moore is (cosa stupenda) to have ten volumes devoted to his life, whilst Coleridge, the myriad-minded, still waits for a biographer. And who would be so suitable as Derwent Coleridge to perform the office!
An old Riddle.—I lately found the following mysterious verse upon a scrap of paper. It is of the time of Henry VIII.:
"Vj is come, v is goone, wyth thris tene beware al men
Vij wyth vij shall mete wyth viijth and viijth manye
A thousande shall wepe Ad parabulam hanc
If I shulde seye what it is I shuld have no thanke
For he that ne rekketh where that he steppeth
He may lightly wade to depe."
The Word "rather."—The word rather is, as far as I know (if I am wrong, perhaps some of your correspondents will correct me) a solitary instance in our language of a comparative regularly formed from a positive which is now obsolete. In the Cant. Tales, v. 13029., we find the positive form:
"What aileth you so rathe for to arise;"
where rathe means "early, soon."
The earliest use of the comparative degree which I can find, is in a piece of Anglo-Norman poetry preserved in Hickes's Thesaurus, and given in Ellis's Specimens, vol. i. p. 73.:
"The chrystal turneth into glass
In state that it rather was."
Here we have the adverbial form; but in Chaucer's Troilus and Creseide, iii. 1342., we find the adjectival form:
"But now to purpose of my rather speech,"
where, according to the principle laid down by Dr. Latham, in his English Language, p. 262., 2nd edit., we should, I suppose, pronounce it rayther.
This word has sustained various modifications of meaning, but they are in general easily deducible from the original signification: e.g. the phrase "I had rather" is easily explained, as far as the word rather is concerned; for that which we do more quickly, we do preferably. But in such expressions as "I am rather tired," equivalent to "I am a little tired," the explanation is not so obvious. In this case rather seems to mean "In greater degree than otherwise." Now, in such sentences as "I am glad you are come, the rather that I have work for you to do," rather seems to require the signification "in a greater degree;" and may we not therefore explain the case in question as an elliptical expression for "rather than not?" If
so, is it not a solitary instance of such a construction in our language? Perhaps some of your correspondents can inform me, at what period this use of the word was introduced; for it is doubtless a modern innovation.
Warwick.
In Jesum Cruci affixum.—
"Affixus ligno, Salvator, crimina mundi
Abstersit, patiens jussa cruenta necis;
Aspicite ut languore decus, turpescere membra,
Intimus ut sese prodat in ore dolor;
Auditus saxis, intellectusque ferarum
Sensibus, inventos Spiritus æger abit.
Splendida per tenebras, subito simulacra coruscant,
Ardentesque micant per freta longa faces;
Pro servis dominus moritur, pro sontibus insons,
Pro ægroto medicus, pro grege pastor obit,
Pro populo nex mactatur, pro milite ductor,
Proque opere ipse opifex, proque homine ipse Deus:
Quid servus, sons, ægrotus, quid grex, populusque,
Quid miles, quid opus, quidve homo solvat? Amet."
The present holy season has brought to my recollection the above beautiful lines, which were shown up some fifty years ago, for long copy, by a schoolfellow at Blundell's school, Tiverton, and copied into my scrap-book. I think they are from the Poemata of Joannes Audoenus, but am not sure of it; of this, however, I am sure, they cannot be better made known to the world
Pages