You are here
قراءة كتاب The Mystery of Space A Study of the Hyperspace Movement in the Light of the Evolution of New Psychic Faculties and an Inquiry into the Genesis and Essential Nature of Space
تنويه: تعرض هنا نبذة من اول ١٠ صفحات فقط من الكتاب الالكتروني، لقراءة الكتاب كاملا اضغط على الزر "اشتر الآن"
The Mystery of Space A Study of the Hyperspace Movement in the Light of the Evolution of New Psychic Faculties and an Inquiry into the Genesis and Essential Nature of Space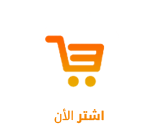 here acknowledge the debt which he owes to all of his friends who have in any way assisted or encouraged him in the completion of this work. Among those whom he is permitted to thank in this way is Mr. James Rindfleisch who, having very kindly prepared the illustrations for the photo-engravers, is deserving of special mention.
Robert T. Browne.
New York City,
      1919.
---
CONTENTS
 
 

PAGE

Preface

vii

Introduction

: Explanatory Notes
1
 
 
 
PART ONE
 
 
 
 
CHAPTER I
 

The Prologue

 
On the Variability of Psychic Powers—The Discovery of the Fourth Dimension Marks a Distinct Stage in Psychogenesis—The non-Methodical Character of Discoveries—The Three Periods of Psychogenetic Development—The Scope and Permissibility of Mathetic License—Kosmic Unitariness Underlying Diversity
23
 
 
 
CHAPTER II
 

Historical Sketch of the Hyperspace Movement

 
Egypt the Birthplace of Geometry—Precursors: Nasir-Eddin, Christoph Clavius, Saccheri, Lambert, La Grange, Kant—Influence of the Mecanique Analytique—The Parallel Postulate the Root and Substance of the Non-Euclidean Geometry—The Three Great Periods: The Formative, Determinative and Elaborative—Riemann and the Properties of Analytic Spaces
44
 
 
 
CHAPTER III
 

Essentials of the Non-Euclidean Geometry

 
The Non-Euclidean Geometry Concerned with Conceptual Space Entirely—Outcome of Failures at Solving the Parallel-Postulate—The Basis of the Non-Euclidean Geometry—Space Curvature and Manifoldness—Some Elements of the Non-Euclidean Geometry—Certainty, Necessity and Universality as Bulwarks of Geometry—Some Consequences of Efforts at Solving the Parallel-Postulate—The Final Issue of the Non-Euclidean Geometry—Extended Consciousness
69
 
 
 
CHAPTER IV
 

Dimensionality

 
Arbitrary Character of Dimensionality—Various Definitions of Dimension—Real Space and Geometric Space Differentiated—The Finity of Space—Difference Between the Purely Formal and the Actual—Space as Dynamic Appearance—The A Priori and the A Posteriori as Defined by Paul Carus
92
 
 
 
CHAPTER V
 

The Fourth Dimension

 
The Ideal and the Representative Nature of Objects in the Sensible World—The Fluxional, the Basis of Mental Differences—Natural Symbols and Artificial Symbols—Use of Analogies to Prove the Existence of a Fourth Dimension—The Generation of a Hypercube or Tesseract—Possibilities in the World of the Fourth Dimension—Some Logical Difficulties Inhering in the Four-Space Conception—The Fallacy of the Plane-Rotation Hypothesis—C. H. Hinton and Major Ellis on the Fourth Dimension
118
 
 
 
PART TWO
 
SPATIALITY: AN INQUIRY INTO THE ESSENTIAL NATURE OF SPACE AS DISTINGUISHED FROM THE MATHEMATICAL INTERPRETATION
 
 
 
 
CHAPTER VI
 

Conciousness the Norm of Space Determinations

 
Realism Is Determined by Awareness—Succession of Degrees of Realism—Sufficiency of Tridimensionality—The Insufficiency of Self-consistency as a Norm of Truth—General Forward Movement in the Evolution of Consciousness Implied in the Hyperspace Concept—The Hypothetical Nature of Our Knowledge—Hyperspace the Symbol of a More Extensive Realm of Awareness—Variations in the Methods of Interpreting Intellectual Notions—The Tuitional and the Intuitional Faculties—The Illusionary Character of the Phenomenal—Consciousness and the Degrees of Realism
161
 
 
 
CHAPTER VII
 

The Genesis and Nature of Space

 
Symbology of Mathematical Knowledge—Manifestation and Non-manifestation Defined—The Pyknon and Pyknosis—The Kosmic Engenderment of Space—On the Consubstantiality of Spatiality, Intellectuality, Materiality, Vitality and Kosmic Geometrism—Chaos-Theos-Kosmos—Chaogeny and Chaomorphogeny—N. Malebranche on God and the World—The Space-Mind—Space and Mind Are One—The Kosmic Pentoglyph
203
 
 
 
CHAPTER VIII
 
Pages