You are here
قراءة كتاب Is the Vicar of Brompton a Tractarian?
تنويه: تعرض هنا نبذة من اول ١٠ صفحات فقط من الكتاب الالكتروني، لقراءة الكتاب كاملا اضغط على الزر "اشتر الآن"
Is the Vicar of Brompton a Tractarian?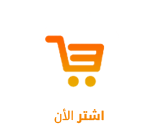 advertised to preach in Dr. Irons' pulpit.
There is an old homely proverb, "Shew me the company a man keeps, and I will tell you what sort of a man he is."
Having thus commented upon the communication of Dr. Irons in the "Record," I would place before my fellow parishioners copies of some letters which passed between the Reverend Doctor and myself several years ago.  My object in doing this is not to say harsh things against the individual, but to demonstrate that the Doctor is by his own admission a "Tractarian."
I do not presume to sit in judgment on Dr. Irons, though I should think more highly of his candour and consistency, if he did not deny the holding of those opinions which I am constrained to believe he does entertain.
I am no admirer of a certain bishop in the West of England, but we must do him the justice to acknowledge that he is an exception to many of his "Tractarian" brethren.
There is no faltering on his part as to what his principles really are, and though we differ from him entirely, we recognize that we have a plain-spoken Englishman to deal with, who would feel it beneath his dignity to deny that he does not heartily side with the "Tractarians," and endeavour by every means to advance their views and opinions.
Lamentable to the Church of England as are the proceedings of this dignitary, we should not think the more highly of him were he to assert that he is not a Tractarian "in any sense."
The four following letters passed between Dr. Irons and myself soon after the public meeting relative to the Papal Aggression in 1850. [8]
"19, Alfred Place West, Brompton,
"2nd December, 1850.
"Sir,
"At the Meeting of the 15th November, one of the speakers alluded to the fact, that of the many clergymen, who had apostatized to Rome, all, or nearly all, were from the 'Tractarian,' or High Church party, whilst few or none were from that section of the Church, usually known as the Evangelical, or Low Church party.  You replied (or remarked) to the statement, 'Six of one, and half-a-dozen of the other.'
"It would not, sir, become me to attribute to you, the Chairman of the Meeting, an intentional misrepresentation; but I may be permitted respectfully to remark that your assertion is entirely at variance with clear and well established facts.
"It is very possible that amongst the Perverts, some three or four once belonged to the Evangelical party, but in every case these clergymen had embraced High Church or Tractarian principles, before they finally joined the Church of Rome.
"Apologizing for troubling you with this communication.
"I am, Sir,
"Your very obedient Servant,
(Signed) "ARTHUR ELLIS.
"The Rev. W. J. Irons."
"Brompton,
"December, 3rd, 1850.
"Dear Sir,
"Your note needs no apology—I believe the facts of these unhappy secessions to Rome, to be far more fatal to the Evangelical party, than I at all implied.  I am not able to give you a list of the ascertainable and presentable names of Converts, though I am anxious to get it.  My belief is, that a very large majority had received a very unsound religious education among the Low Church people (and some among Dissenters), and embraced Popery, in consequence of having no thorough hold on the principles of their own Church.
"Whether in their progress towards Popery, they travelled through our territory
Pages