You are here
قراءة كتاب Is the Vicar of Brompton a Tractarian?
تنويه: تعرض هنا نبذة من اول ١٠ صفحات فقط من الكتاب الالكتروني، لقراءة الكتاب كاملا اضغط على الزر "اشتر الآن"
Is the Vicar of Brompton a Tractarian?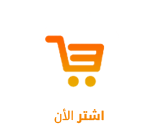 the names of Wilberforce, Manning, Thynne, Haskell, Allies, and a host of others, now Priests of the Church of Rome, give the answer.
We must not lose sight of the fact in dealing with "Tractarians," that just in proportion as they have received the commendation of Cardinal Wiseman and the Organs of the Romanists; in like proportion, have all true Protestants been energetic in the condemnation of their teaching and principles.
Dr. Irons says that Cardinal Wiseman "never abuses Low Churchmen," but he omits to say (what is much more to the point), that the Cardinal never praises them.
When Romanists shall praise Low Churchmen and Dissenters, we may be assured that serious errors are creeping in amongst them.  If friends condemn, we may yet be right.  But if enemies bestow their praises upon us, there can be little doubt but we are wrong.
I will not attempt to put my knowledge of Church History on a par with that of Dr. Irons.  A life spent on the watery element has precluded me from the opportunity of being deeply versant on such subjects; but I have always understood, that in the days of Queen Elizabeth, the Protestant Ministers of the Church of England were, with few exceptions, Calvinists: and the idea of a Jesuit pretending to be a Calvinist and preaching to Dissenters in such a character in Elizabeth's reign, appears to me altogether an imagination of the Reverend Doctor; and must have reference to a subsequent period, when principles (the exact counterpart of "Tractarian"), had crept into the Church and were bidding fair to lead the nation back to Rome.
The Puritans of Elizabeth's reign were not Dissenters, they had not then been driven out of the Church.  If Elizabeth did carry a high hand towards them, her conduct was merciful and humane if put in contrast with the tyranny and oppression they suffered at a later period, when the Monarchs of the Stuart line were aided by the bigotry and persecuting principles of Archbishop Laud and others, whose memories are held in such high esteem by the "Tractarians" of the present day.
In endeavouring to ignore the evidence of Cardinal Wiseman in favour of "Tractarianism," Dr. Irons certainly has the example of high ecclesiastical authority.  In a correspondence lately published between a Bishop of our Church (whose "Tractarian" leanings are but too evident) and an esteemed Clergyman; the Bishop takes nearly the same line of argument (if such tortuous reasoning can be called argument), in regard to "Tractarian" publications highly eulogized by the literary organs of the Romanists.
The Bishop, however, omits to mention, that these publications, so highly thought of by Papists, are altogether condemned by every sound Protestant.
In bringing this little publication to a close, I find it has run out to a length I did not look for when I took up my pen.
I would express a hope that in any thing I may have said of individuals, I have not given way to unkind or acrimonious expressions.  It is foreign to my feelings to have done so; and I would desire to remember "that the wrath of man worketh not the righteousness of God."
Far abler pens than mine have already shown forth the true character of "Tractarianism," and unmasked its semi-popish principles and practices.  If, in the object I had in view (as alluded to at the commencement of my prefatory remarks), I have said any thing to serve as a warning to my Protestant friends and neighbours, and to lead them to be more in earnest in contending for the faith "once delivered to the saints," I have an ample reward.
I now leave the question (Is the Vicar of Brompton a Tractarian?) to the judgment of those who may take the trouble to read this Pamphlet.  I can truly say, I shall sincerely rejoice to have it made plain to me that what Dr.
Pages