You are here
قراءة كتاب Is the Vicar of Brompton a Tractarian?
تنويه: تعرض هنا نبذة من اول ١٠ صفحات فقط من الكتاب الالكتروني، لقراءة الكتاب كاملا اضغط على الزر "اشتر الآن"
Is the Vicar of Brompton a Tractarian?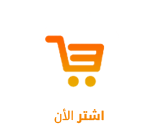 Cardinal does not say one word as to his expectations from the Evangelical party; his hopes are built on Oxford, and on those 'to whom our Saints, our Popes, are become very dear, and in whose eyes our rites, our ceremonies, nay our very Rubrics are precious.'
"You are kind enough to say you are sorry if you have annoyed me by your observation at the Meeting.  I assure you I was not annoyed; I certainly felt pain and sorrow, similar to what I experienced when I read the statement of Dr. Pusey before referred to.
"I believed there was no foundation for either of the statements, and I thought I saw in both of them the fatal effects of that teaching, and those principles which led the present Romish Priest at Islington, to claim the right, whilst officiating as a minister of the Protestant Church of England, 'to hold all Romish doctrine, so long as he did not teach it from the pulpit;' and which led another individual of the 'Tractarian' party to defend the lawfulness of subscribing to the articles and formularies of our Church, in a 'non-natural sense.'
"My paper reminds me I must draw this letter to a conclusion, and in doing so, I earnestly pray, sir, that Our Heavenly Father may enlighten your understanding, dispel from your mind all error and prejudice, and lead you by the teaching of His Holy Spirit, to retrace your steps from the perilous position you now occupy, amidst the shifting sands of 'Church Principles,' until you find yourself in safety in the impregnable fortress of Bible Truth, and of that article of our church, which so truly says, 'Holy Scripture containeth all things necessary for salvation, so that whatsoever is not read therein, nor may be proved thereby, is not to be required of any man, that it should be believed as an article of Faith, or be thought requisite or necessary for salvation.'
"I am
"Reverend Sir,
"Your obedient Servant,
(Signed) "ARTHUR ELLIS.
"The Rev. W. J. Irons."
The opinion of Cardinal Wiseman referred to in my letter.
"It seems impossible to read the works of the Oxford divines, and especially to follow them chronologically without discovering a daily approach towards our Holy Church, both in doctrine and in affectionate feeling.  Our Saints, our Popes, have become dear to them by little and little; our rites and ceremonies, our offices, nay, our very rubrics are precious in their eyes, far alas, beyond what many of us consider them.  Our monastic institutions, our charitable and educational provisions, have become more and more objects with them of earnest study; and every thing in fine, that concerns our religion, deeply interests their attention."
See "Letter on Catholic Unity," addressed to the Earl of Shrewsbury.
"Brompton,
"December 13th, 1850.
"Dear Sir,
"If you really wish to believe that all Converts to Rome, or most of them, come from the ranks of 'the Tractarians' I cannot help it.  I can only assure you it is contrary to all my experience.  In every case which has come under my notice for the last ten years, there is proof of the truth of what I said in my former note; but I did not, and do not, like to bring a railing accusation against my Evangelical brethren, else I would, as you find, have said, that my experience was quite against the assertion now commonly made.  I supposed, however, that other persons had had a different experience from my own, and I charitably allowed 'Six of one and half-a-dozen of the other.'  For myself I can only say, that though I should like to know well enough how the case stands, I should attach
Pages