You are here
قراءة كتاب McClure's Magazine December, 1895
تنويه: تعرض هنا نبذة من اول ١٠ صفحات فقط من الكتاب الالكتروني، لقراءة الكتاب كاملا اضغط على الزر "اشتر الآن"
McClure's Magazine December, 1895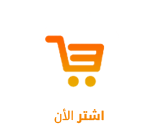 resorted to the method of taking revenge current in the country—that is, thrashing them—seemed to his friends a mark of surprising superiority.
JOHN W. LAMAR.
Mr. Lamar was one of the "small boys" of Spencer County when Lincoln left Indiana, but old enough to have seen much of him and to have known his characteristics and his reputation in the county. He is still living near his old home, and gave our representative in Indiana interesting reminiscences which are incorporated into the present article.
Others remembered his quick-wittedness in helping his friends.
"We are indebted to Kate Roby," says Mr. Herndon, "for an incident which illustrates alike his proficiency in orthography and his natural inclination to help another out of the mire. The word 'defied' had been given out by Schoolmaster Crawford, but had been misspelled several times when it came Miss Roby's turn. 'Abe stood on the opposite side of the room,' related Miss Roby to me in 1865, 'and was watching me. I began d-e-f—, and then I stopped, hesitating whether to proceed with an i or a y. Looking up, I beheld Abe, a grin covering his face, and pointing with his index finger to his eye. I took the hint, spelled the word with an i, and it went through all right.'"
This same Miss Roby it was who said of Lincoln, "He was better read then than the world knows or is likely to know exactly.... He often and often commented or talked to me about what he had read—seemed to read it out of the book as he went along—did so to others. He was the learned boy among us unlearned folks.He took great pains to explain; could do it so simply. He was diffident then, too."
LINCOLN IN 1860.
From an ambrotype in the possession of Mr. Marcus L. Ward of Newark, New Jersey. This portrait of Mr. Lincoln was made in Springfield, Illinois, on May 20, 1860, for the late Hon. Marcus L. Ward, Governor of New Jersey. Mr. Ward had gone down to Springfield to see Mr. Lincoln, and while there asked him for his picture. The President-elect replied that he had no picture which was satisfactory, but would gladly sit for one. The two gentlemen went out immediately, and in Mr. Ward's presence Mr. Lincoln had the above picture taken.
One man was impressed by the character of the sentences he had given him for a copy. "It was considered at that time," said he, "that Abe was the best penman in the neighborhood. One day, while he was on a visit at my mother's, I asked him to write some copies for me. He very willingly consented. He wrote several of them, but one of them I have never forgotten, although a boy at that time. It was this:
"'Good boys who to their books apply
Will all be great men by and by.'"
WILLIAM JONES.
The store in Gentryville, in which Lincoln first made his reputation as a debater and story-teller, was owned by Mr. Jones. The year before the Lincolns moved to Illinois Abraham clerked in the store, and it is said that when he left Indiana, Mr. Jones sold him a pack of goods which he peddled on his journey. Mr. Jones was the representative from Spencer County in the State legislature from 1838 to 1841. He is no longer living. His son, Captain William Jones, is still in Gentryville.
All of his comrades remembered his stories and his clearness in argument. "When he appeared in company," says Nat Grigsby, "the boys would gather and cluster around him to hear him talk. Mr. Lincoln was figurative in his speech, talks, and conversation. He argued much from analogy, and explained things hard for us to understand by stories, maxims, tales, and figures. He would almost always point his lesson or idea by some story that was plain and near us, that we might instantly see the force and bearing of what he said."
There is one other testimony to his character as a boy which should not be omitted. It is that of his step-mother:
"Abe was a good boy, and I can say, what scarcely one woman—a mother—can say in a thousand, Abe never gave me a cross word or look, and never refused, in fact or appearance, to do anything I requested him. I never gave him a cross word in all my life.... His mind and mine—what little I had—seemed to run together. He was here after he was elected President. He was a dutiful son to me always. I think he loved me truly. I had a son, John, who was raised with Abe. Both were good boys; but I must say, both now being dead, that Abe was the best boy I ever saw, or expect to see."
PIGEON CREEK CHURCH.
From a photograph loaned by W.W. Admire of Chicago. This little log church or "meetin' house" is where the Lincolns attended services in Indiana. The pulpit is said to have been made by Thomas Lincoln. The building was razed about fifteen years ago, after having been used for several years as a tobacco barn.
These are impressions of Mr. Lincoln gathered in Indiana thirty years ago, when his companions were alive. To-day there are people living in Spencer County who were small boys when he was a large one, and who preserve curiously interesting impressions of him. A representative of McCLURE'S MAGAZINE who has recently gone in detail over the ground of Lincoln's early life, says: "The people who live in Spencer County are interested in any one who is interested in Abraham Lincoln." They showed her the flooring he whip-sawed, the mantles, doors, and window-casings he helped make, the rails he split, the cabinets he and his father made, and scores of relics cut from planks and rails he handled. They told what they remembered of his rhymes and how he would walk miles to hear a speech or sermon, and, returning, would repeat the whole in "putty good imitation." Many remembered his coming evenings to sit around the fireplace with their older brothers and sisters, and the stories he told and the pranks he played there until ordered home by the elders of the household.
Captain John Lamar who was a very small boy in one of the families where Lincoln was well known, has many interesting reminiscences which he is fond of repeating. "He told me of riding to mill with his father one very hot day. As they drove along the hot road they saw a boy sitting on the top rail of an old-fashioned stake-and-rider worm fence. When they came close they saw that the boy was reading, and had not noticed their approach. His father, turning to him, said: 'John, look at that boy yonder, and mark my words, he will make a smart man out of himself. I may not see it, but you'll see if my words don't come true.' The boy was Abraham Lincoln."
ABRAHAM LINCOLN.
From a photograph in the collection of T.H. Bartlett, of Boston, Massachusetts.1 Mr. Bartlett regards this as his earliest portrait of Mr. Lincoln, but does not know when or where it was taken. This portrait is also in the
Pages