You are here
قراءة كتاب McClure's Magazine December, 1895
تنويه: تعرض هنا نبذة من اول ١٠ صفحات فقط من الكتاب الالكتروني، لقراءة الكتاب كاملا اضغط على الزر "اشتر الآن"
McClure's Magazine December, 1895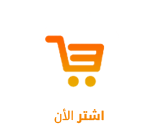 mean in this Indiana pioneer life. It was rude, but it was only the rudeness which the ambitious are willing to endure in order to push on to a better condition than they otherwise could know. These people did not accept their hardships apathetically. They did not regard them as permanent. They were only the temporary deprivations necessary in order to accomplish what they had come into the country to do. For this reason they could endure hopefully all that was hard. It is worth notice, too, that there was nothing belittling in their life, there was no pauperism, no shirking. Each family provided for its own simple wants, and had the conscious dignity which comes from being equal to a situation.
FROM INDIANA TO ILLINOIS.
The company which emigrated to Illinois included the families of Thomas Lincoln, Dennis Hanks—married to one of Lincoln's step-sisters—and Levi Hall, thirteen persons in all. They sold land, cattle, and grain, and much of their household goods, and were ready in March of 1830 for their journey. All the possessions which the three families had to take with them were packed into a big wagon—the first one Thomas Lincoln had ever owned, it is said—to which four oxen were attached, and the caravan started. The weather was still cold, the streams were swollen, and the roads were muddy, but the party started out bravely. Inured to hardships, alive to all the new sights on their route, every day brought them amusement and adventures, and especially to young Lincoln the journey must have been of keen interest. He drove the oxen on this trip, he tells us, and, according to a story current in Gentryville, he succeeded in doing a fair peddler's business on the route. Captain William Jones, in whose father's store Lincoln had spent so many hours in discussion and in story-telling, and for whom he had worked the last winter he was in Indiana, says that before leaving the State Abraham invested all his money, some thirty-odd dollars, in notions. Though the country through which they expected to pass was but sparsely settled, he believed he could dispose of them. "A set of knives and forks was the largest item entered on the bill," says Mr. Jones; "the other items were needles, pins, thread, buttons, and other little domestic necessities. When the Lincolns reached their new home, near Decatur, Illinois, Abraham wrote back to my father, stating that he had doubled his money on his purchases by selling them along the road. Unfortunately we did not keep that letter, not thinking how highly we would have prized it years afterwards."
LINCOLN, OFFUTT, AND GREEN ON THE FLATBOAT AT NEW SALEM
From a painting in the State Capitol, Springfield, Illinois. This picture is crude and, from a historic point of view, inaccurate. The celebrated flatboat built by Lincoln and by him piloted to New Orleans, was a much larger and better craft than the one here portrayed. The little structure over the dam is meant for the Rutledge and Cameron mill, but the real mill was a far more pretentious affair. There was not only a grist-mill, but also a saw-mill which furnished lumber to the settlers for many miles around. The mill was built in 1829. March 5, 1830, we find John Overstreet appearing before the County Commissioners' Court at Springfield and averring upon oath "that he is informed and believes that John Cameron and James Rutledge have erected a mill-dam on the Sangamon River which obstructs the navigation of said river;" and the Commissioners issued a notice to Cameron and Rutledge to alter the dam so as to restore the "safe navigation" of the river. James M. Rutledge, of Petersburg, a nephew of the mill-owner, helped build the mill, and says of it: "The mill was a frame structure, and was solidly built. They used to grind corn mostly, though some flour was made. At times they would run day and night. The saw-mill had an old-fashioned upright saw, and stood on the bank." For a time this mill was operated by Denton Offutt, and was under the immediate supervision of Lincoln. A few heavy stakes, a part of the old dam, still show themselves at low water.—Note prepared by J. McCan Davis.
The pioneers were a fortnight on their journey. The route they took we do not exactly know, though we may suppose that it would be that by which they would avoid the most watercourses. We know from Mr. H.C. Whitney that the travellers reached Macon County from the south, for once when he was in Decatur with Mr. Lincoln the two strolled out for a walk, and when they came to the court-house, "Lincoln," says Mr. Whitney, "walked out a few feet in front, and after shifting his position two or three times, said, as he looked up at the building, partly to himself and partly to me: 'Here is the exact spot where I stood by our wagon when we moved from Indiana twenty-six years ago; this isn't six feet from the exact spot.'... I asked him if he, at that time, had expected to be a lawyer and practise law in that court-house; to which he replied: 'No; I didn't know I had sense enough to be a lawyer then.' He then told me he had frequently thereafter tried to locate the route by which they had come; and that he had decided that it was near to the line of the main line of the Illinois Central Railroad."
LINCOLN'S AXE.
This broad-axe is said to have been owned originally by Abram Bales, of New Salem; and, according to tradition, it was bought from him by Lincoln. After Lincoln forsook the woods, he sold the axe to one Mr. Irvin. Mr. L.W. Bishop, of Petersburg, now has the axe, having gotten it directly from Mr. Irvin. There are a number of affidavits attesting its genuineness. The axe has evidently seen hard usage, and is now covered with a thick coat of rust.
A NEW HOME.
The party settled some ten miles west of Decatur, in Macon County. Here John Hanks had the logs already cut for their new home, and Lincoln, Dennis Hanks, and Hall soon had a cabin erected. Mr. Lincoln himself (though writing in the third person) says: "Here they built a log cabin, into which they removed, and made sufficient of rails to fence ten acres of ground, fenced and broke the ground, and raised a crop of sown corn upon it the same year. These are, or are supposed to be, the rails about which so much is being said just now, though these are far from being the first or only rails ever made by Abraham."4
MODEL OF ABRAHAM LINCOLN'S DEVICE FOR LIFTING VESSELS OVER SHOALS.
The inscription above this model, which is shown to all visitors to the Model Hall of the Patent Office, reads: "6469 Abraham Lincoln, Springfield, Ill. Improvement in method of lifting vessels over shoals. Patented May 22, 1849." The apparatus consists of a bellows, placed in each side of the hull of the craft, just below the water-line, and worked by an odd but simple system of ropes and pulleys. When the keel of the vessel grates against the sand or obstruction, the bellows is filled with air; and, thus buoyed up, the vessel is expected to float over the shoal. The model is about eighteen or twenty inches long, and looks as if it had been whittled with a knife out of a shingle
Pages