You are here
قراءة كتاب McClure's Magazine December, 1895
تنويه: تعرض هنا نبذة من اول ١٠ صفحات فقط من الكتاب الالكتروني، لقراءة الكتاب كاملا اضغط على الزر "اشتر الآن"
McClure's Magazine December, 1895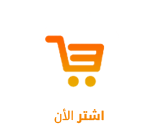 fell a victim to his good intentions. Making a frantic grab at a branch, he raised himself off the log, and it was swept from under him by the raging water, and he soon joined the other two victims upon their forlorn perch. The excitement on shore increased, and almost the whole population of the village gathered on the river bank. Lincoln had the log pulled up the stream, and securing another piece of rope, called to the men in the tree to catch it if they could when he should reach the tree. He then straddled the log himself, and gave the word to push out into the stream. When he dashed into the tree, he threw the rope over the stump of a broken limb, and let it play until he broke the speed of the log, and gradually drew it back to the tree, holding it there until the three now nearly frozen men had climbed down and seated themselves astride. He then gave orders to the people on the shore to hold fast to the end of the rope which was tied to the log, and leaving his rope in the tree he turned the log adrift, and the force of the current acting against the taut rope swung the log around against the bank, and all 'on board' were saved. The excited people, who had watched the dangerous experiment with alternate hope and fear, now broke into cheers for Abe Lincoln and praises for his brave act. This adventure made quite a hero of him along the Sangamon, and the people never tired of telling of the exploit."
Pages