You are here
قراءة كتاب McClure's Magazine December, 1895
تنويه: تعرض هنا نبذة من اول ١٠ صفحات فقط من الكتاب الالكتروني، لقراءة الكتاب كاملا اضغط على الزر "اشتر الآن"
McClure's Magazine December, 1895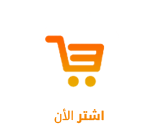 Oldroyd Collection at Washington, D.C., and is dated 1856.
Captain Lamar tells many good stories about the early days: "Uncle Jimmy Larkins, as everybody called him, was a great hero in my childish eyes. Why, I cannot now say, without it was his manners. There had been a big fox chase, and Uncle Jimmy was telling about it. Of course he was the hero. I was only a little shaver, and I stood in front of Uncle Jimmy, looking up into his eyes, but he never noticed me. He looked at Abraham Lincoln, and 'Abe, I've got the best horse in the world—he won the race and never drew a long breath;' but Abe paid no attention to Uncle Jimmy, and I got mad at the big, overgrown fellow, and wanted him to listen to my hero's story. Uncle Jimmy was determined that Abe should hear, and repeated the story. 'I say, Abe, I have the best horse in the world; after all that running he never drew a long breath.' Then Abe, looking down at my little dancing hero, said, 'Well, Larkins, why don't you tell us how many short breaths he drew?' This raised a laugh on Uncle Jimmy, and he got mad, and declared he'd fight Abe if he wasn't so big. He jumped around until Abe quietly said: 'Now, Larkins, if you don't shut up I'll throw you in that water.' I was very uneasy and angry at the way my hero was treated, but I lived to change my views about heroes."
GREEN B. TAYLOR.
Son of Mr. James Taylor, for whom Lincoln ran the ferry-boat at the mouth of Anderson Creek. Mr. Taylor, now in his eighty-second year, lives in South Dakota. He remembers Mr. Lincoln perfectly, and wrote our Indiana correspondent that it was true that his father hired Abraham Lincoln for one year, at six dollars a month, and that he was "well pleased with the boy."
THE LINCOLNS DECIDE TO LEAVE INDIANA.
Abraham was twenty-one years old when Thomas Lincoln decided to leave Indiana in the spring of 1830. The reason Dennis Hanks gives for this removal was a disease called the "milk-sick." Abraham Lincoln's mother, Nancy Hanks Lincoln, and several of their relatives who had followed them from Kentucky, had died of it. The cattle had been carried off by it. Neither brute nor human life seemed to be safe. As Dennis Hanks says: "This was reason enough (ain't it?) for leaving."
The place chosen for their new home was the Sangamon country in central Illinois. It was a country of great renown in the West, the name meaning "The land where there is plenty to eat." One of the family—John Hanks, a cousin of Dennis—was already there, and sent them inviting reports.
Gentryville saw young Lincoln depart with real regret, and his friends gave him a score of rude proofs that he would not be forgotten. Our representative in Indiana found that almost every family who remembered the Lincolns retained some impression of their leaving.
"Neighbors seemed, in those days," she writes, "like relatives. The entire Lincoln family stayed the last night before starting on their journey with Mr. Gentry. He was loath to part with Lincoln, so 'accompanied the movers along the road a spell.' They stopped on a hill which overlooks Buckthorn Valley, and looked their 'good-by' to their old home and to the home of Sarah Lincoln Grigsby, to the grave of the mother and wife, to all their neighbors and friends. Buckthorn Valley held many dear recollections to the movers."
After they were gone James Gentry planted the cedar tree which now marks the site of the Lincoln home.2 "The folks who come lookin' around have taken twigs until you can't reach any more very handy," those who point out the tree say.
THE HILL NEAR GENTRYVILLE FROM WHICH THE LINCOLNS TOOK THEIR LAST LOOK AT THEIR INDIANA HOME.
SAMUEL CRAWFORD.
Only living son of Josiah Crawford, who lent Lincoln the Weems's "Life of Washington." To our representative in Indiana, who secured this picture of Mr. Crawford, he said, when asked if he remembered the Lincolns: "Oh, yes; I remember them, although I was not Abraham's age. He was twelve years older than I. One day I ran in, calling out, 'Mother! mother! Aaron Grigsby is sparking Sally Lincoln; I saw him kiss her!' Mother scolded me, and told me I must stop watching Sally, or I wouldn't get to the wedding. [It will be remembered that Sally Lincoln was 'help' in the Crawford family, and that she afterwards married Aaron Grigsby.] Neighbors thought lots more of each other then than now, and it seems like everybody liked the Lincolns. We were well acquainted, for Mr. Thomas Lincoln was a good carpenter, and made the cupboard, mantels, doors, and sashes in our old home that was burned down."
Lincoln himself felt keenly the parting from his friends, and he certainly never forgot his years in the Hoosier State. One of the most touching experiences he relates in all his published letters is his emotion at visiting his old Indiana home fourteen years after he had left it. So strongly was he moved by the scenes of his first conscious sorrows, efforts, joys, ambitions, that he put into verse the feelings they awakened.3
SANGAMON TOWN IN 1831.
JOHN E. ROLL.
Born in Green Village, New Jersey, June 4, 1814. He went to Illinois in 1830, the same year that Mr. Lincoln went, settling in Sangamon town, where he had relatives. It was here he met Lincoln, and made the "pins" for the flatboat. Later Mr. Roll went to Springfield, where he bought large quantities of land and built many houses. A quarter of the city is now known as "Roll's addition." Mr. Roll was well acquainted with Lincoln, and when the President left Springfield he gave Mr. Roll his dog, Fido. Mr. Roll knew Stephen A. Douglas well, and carries a watch which once belonged to the "Little Giant."
While he never attempted to conceal the poverty and hardship of these days, and would speak humorously of the "pretty pinching times" he saw, he never regarded his life at this time as mean or pitiable.
Frequently he talked to his friends in later years of his boyhood, and always with apparent pleasure. "Mr. Lincoln told this story" (of his youth), says Leonard Swett, "as the story of a happy childhood. There was nothing sad or pinched, and nothing of want, and no allusion to want in any part of it. His own description of his youth was that of a joyous, happy boyhood. It was told with mirth and glee, and illustrated by pointed anecdote, often interrupted by his jocund laugh."
And he was right. There was nothing ignoble or
Pages