You are here
قراءة كتاب Animal Children The Friends of the Forest and the Plain
تنويه: تعرض هنا نبذة من اول ١٠ صفحات فقط من الكتاب الالكتروني، لقراءة الكتاب كاملا اضغط على الزر "اشتر الآن"
Animal Children The Friends of the Forest and the Plain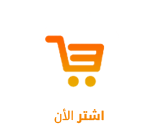 Animal Children
The Friends of the Forest and the Plain.
By
Edith Brown Kirkwood
Drawings by
M.T. Ross
Published by
P.F. Volland & Co.
Chicago
Copyright 1913
P.F. Volland & Company
All Rights Reserved
Ninth Edition
To all children who find
friends in the Forest or on
the Plain, and especially to
Samuel and to Gilbert, this
book is lovingly dedicated.
FOREWORD
hen God made the world He planted the flowers and the grass and the trees to make things beautiful to look upon; He swung the sun and the moon and the stars in the sky to make things bright; He put the birds in the trees to fill the air with music, and when He made the animals we believe that he intended them to be the friends of man.
Why, isn't the dog the best playmate that a boy can have? Did any one ever hear of Towser or Gyp being false friends? And the soft, dainty, cunning bit of a fluffy ball of a kitten who comes rubbing its downy sides against the tiny girl's skirts begging for a return caress, is there a play-fellow more lovable? And the squirrel who comes begging at the window for nuts; the bunny rabbit who snuggles its delicate nose, trustingly, under the little boy's chin; the horse who has been man's friend in times of trouble and of peace, bearing his burdens or scampering with him over the fields and roads in play; the cow who has sent her good milk to the babies of all time; the sheep and the goats who have given of their wool to keep us warm,—we love them all dearly.
In this volume we have tried to make friends and playmates of all of the animals. You have loved the "Flower Children" and the "Bird Children" whom the publisher already has made your playmates. We feel that you are going to be just as happy to know the "Animal Children." Therefore we add to "The Little Cousins of the Field and Garden" and "The Little Playmates of the Flower Children," this volume—"The Friends of the Forest and the Plain."
EDITH BROWN KIRKWOOD M.T. Ross
---
| | | |
| --- | --- | --- |
| | ANIMAL CHILDREN | |
Sometimes I am so sorry that my papa is a king,
It's really most annoying and hurts like everything
To have the little girls and boys all want to run away,
For if I am a Lion prince, I'm a baby, anyway!

Some jungle boys, by mischief made quite bold,
Once took the baby Tiger, so we're told,
And in broad stripes they smeared his coat so fine,
And 'round his neck they hung a "Fresh Paint" sign.

This monkey thought the Leopard's spots
Were pasted on for polka-dots,
He asked her how much it would cost
New ones to buy if those were lost.

In her red and white gown Miss Weasel's so pert
We are very afraid she's a gay little flirt;
She is fearful of no one—beast, reptile or man,
Just winks and cries gaily: "Catch me, if you can."

This dapper young chappy is Dude Ocelot,
With coat trimmed in many a dash and a spot;
He's graceful and elegant, sly, too, as well,
Just what he'll do next no one ever can tell.

The chetah is a great big cat
But very quick, for all of that,
She's cunning but she's gentle, too,
And if you're good she's good to you.

The little Bobcat and Canadian Lynx
Just must be related (so everyone thinks).
Except for their ears they're alike as two pins,
And look every whit as if they were twins.

A dainty, fastidious man is Lord Otter
Who can live just as well on land as in water,
He'll eat but the flakiest part of a fish,
And this he considers his favorite dish.

"It really is a bother to be sought by everyone"
The vain young Ermine boasted. "Why, it keeps me on the run
To get away from kings and queens and peers and ladies great—
It truly gets me all fussed up and in a dreadful state."

Young ferret, detective, said: "I'll show you where
To track the bold rabbit right into his lair."
Then he never saw bunny right under his eyes,
But went swaggering off looking wondrously wise.

"Now, Johnnie, my child," said wise Mamma Sable,
"When you see a trap run as fast as you're able,
Or else, ere you know it, your skin will be gone
As a beautiful fur for some lady to don."
Pages