You are here
قراءة كتاب Northern Nut Growers Association Report of the Proceedings at the Second Annual Meeting Ithaca, New York, December 14 and 15, 1911
تنويه: تعرض هنا نبذة من اول ١٠ صفحات فقط من الكتاب الالكتروني، لقراءة الكتاب كاملا اضغط على الزر "اشتر الآن"
Northern Nut Growers Association Report of the Proceedings at the Second Annual Meeting Ithaca, New York, December 14 and 15, 1911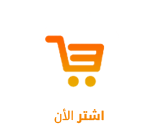 NORTHERN
NUT GROWERS ASSOCIATION
REPORT
OF THE PROCEEDINGS AT THE
SECOND ANNUAL MEETING
ITHACA, NEW YORK
DECEMBER 14 AND 15,
1911
PRESS OF THE ITHACA JOURNAL
ITHACA, NEW YORK
1912
---
Transcriber's note:
The errors listed below have been corrected.
Errata
Page 3, under "Officers" transpose addresses of President and Vice-President.
Page 23, line 5, for "Pennsylvania" read "Louisiana."
Page 103, line 2, for "Siebold" read "Nebo."

---
---
TABLE OF CONTENTS
 
Page
Officers and Committees of the Association
3
Members of the Association
4
Constitution and Rules of the Association
6
Proceedings of the meeting held at Ithaca, New York, Dec. 14th and 15th, 1911
7
Address of Welcome by Professor Craig
7
Secretary's Report of the Meeting for Organization held in New York Nov. 17th, 1910
8
Secretary-Treasurers' Report for the Year
10
Discussion on Juglans Mandshurica
12
President's Address. The Hickories, Robert T. Morris, M. D.
14
Discussion
21
The Chestnut Bark Disease. J. Franklin Collins, Washington, D. C.
37
Discussion
43
Nut Growing in the Northern States. C. A. Reed, Washington, D. C.
49
Discussion
56
The Indiana Pecan. T. P. Littlepage, Washington, D. C.
62
Discussion
74
Executive Session
75
The Bench Root-Grafting of Persian Walnuts and Pecans. C. P. Close, Washington, D. C.
79
Discussion
80
The Hales' Paper Shell Hickory. Henry Hales, Ridgewood, New Jersey
85
Discussion
86
Nut Promotions. W. C. Deming, M. D., New York
89
Some Facts Concerning Pecan Trees for Planting in the North. W. N. Roper, Petersburg, Virginia
92
Discussion
95
The Scolytus Beetle. Prof. G. W. Herrick, Ithaca, New York
96
Discussion
99
Pages