You are here
قراءة كتاب Northern Nut Growers Association Report of the Proceedings at the Second Annual Meeting Ithaca, New York, December 14 and 15, 1911
تنويه: تعرض هنا نبذة من اول ١٠ صفحات فقط من الكتاب الالكتروني، لقراءة الكتاب كاملا اضغط على الزر "اشتر الآن"
Northern Nut Growers Association Report of the Proceedings at the Second Annual Meeting Ithaca, New York, December 14 and 15, 1911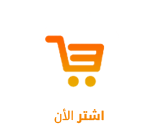 practically every method that has ever been described, and the only successful method that I have now has been topworking vigorous sprouts of one year's growth. That is, I would cut off the tops of the trees now. Next spring those tops send out very vigorous sprouts. I bud those early in August or the latter part of July, or else in the following spring, sometimes, we graft them; and in grafting, it is quite important to cut longitudinally at one side of the stock, and go clear to the cambium layer. That gives the flexible slice on one side, and adapts itself to the tying.
Mr. Wilcox: Have you prepared any stocks in pots at all?
President Morris: Yes. I personally have to leave these to others. I tell my men to do it, but it is rather new work for them, and I give them so much to do that things are apt to be neglected; and just a moment of neglect at the wrong time will wipe out a whole year's work. I have not cared very much at the present time for root grafting in pots. I have lost a great proportion of the grafts, and it does not at the present time seem desirable; but I believe if that is done in hot houses with the ground warmed from the bottom, it is very apt to succeed. Give them plenty of time for granulating. They granulate very, very slowly.
Mr. Wilcox: What kind of pots do you use?
President Morris: Some Professor Sargent showed me, long, made for the purpose.
Mr. Collins (Pennsylvania): You spoke of the hairy hickory. What hickory is that?
President Morris: Hicoria villosa, that you find from Carolina southward.
Mr. Littlepage: You spoke of the Stuart as being the most hardy pecan in the latitude of New York. I presume you meant of the southern pecans?
President Morris: It seems to be one of the hardiest anyway. Even Virginia forms don't stand it through the winter as well as the Stuart. Mine are not fruiting as yet.
Mr. Littlepage: What varieties have you there?
President Morris: Appomattox and Mantura are northern ones I have.
Mr. Littlepage: Have you none of the Indiana varieties?
President Morris: Yes, I have the Indiana varieties on northern stocks, but those have only gone through one winter. They went through all right. I would say that the Stuart is quite as hardy as those.
Mr. Littlepage: I have observed the Stuart in Indiana. A friend of mine has a small orchard of several varieties of pecans. I notice some places where the Stuart has lived six or seven years, and then some particularly hard freeze has frozen it back. I have a letter from Mr. Jones in Louisiana, in which he says they had a recent freeze, and every variety of pecan he had there had suffered, except the Stuart. I don't recall whether he mentioned the Moneymaker in a previous letter or not, but he did mention the Russell and some other varieties.
President Morris: We have a number of pecan trees about New York that have been grown on private estates. Pecans have been planted in Connecticut and Massachusetts. You run across seedling trees here and there, and a good many of them are perfectly hardy. They are very apt to be infertile. The staminate flowers are apt to be destroyed because they mature so late, and they may not carry any nuts. Pollination is imperfect as a rule, and nuts may not fill.
Mr. Reed (Washington, D. C.): But trees of Stuart are in bearing?
President Morris: I don't know about bearing. Three years they have stood a temperature of twenty below zero, so that is a pretty good test.
Mr. Reed: You haven't seen any nuts yet?
President Morris: No, I haven't seen any nuts; but they mature their wood, and if they mature their wood, they are likely to mature staminate and pistillate flowers.
Mr. Littlepage: While it is true they may mature staminate and pistillate blossoms, the question arises whether or not the growing season is going to be long enough at the end to mature the nuts. I notice in going through wild groves in Indiana, once in a while you have a tree which never matures any nuts, though it has bountiful crops. The frost gets them.
Professor Craig: There is evidently a lack of summer heat to ripen fruit. Before we get quite away from this subject, I would like to ask Mr. Roper if he has noticed any striking differences in the hardiness of Stuart and other northern forms of the pecan in his particular locality. Does Stuart maintain its reputation for hardiness in his locality? We are interested in that question from the northern standpoint.
Mr. Roper (Virginia): I think it does, but that is discussed in a paper which I shall read some time here in the meeting. Both the Stuart and Moneymaker have done better with us than any other of the southern varieties when they are budded on hardy stocks. The grafted trees do not do well with us.
President Morris: Professor Lake, will you speak on any of these points?
Professor Lake: I am learning much and prefer to continue a learner. I shouldn't know anything about this crossing, except in the case of the Juglans regia and the oaks of California. That is one case that was not mentioned. We have a remarkable hybrid between the native oaks and the Persian walnut. It is remarkable in many ways. It has foliage that is perhaps half way between the oak and the walnut, and the nut on the surface looks like a small walnut, and on the inside it is between a walnut and an acorn. I had an opportunity to sample the flesh, but it is not edible yet. They are interested in the work very much, especially at Chico and the Southern California Station.
President Morris: It is said to be a cross between the live oak and the walnut. It seems absolutely impossible, but I have seen the nuts, and a photograph of the tree.
Mr. Reed: We haven't devoted a great deal of attention to the hybridization of nuts in our Department work. There is one thing that occurred to me, as I sat here, merely of passing interest. A gentleman in Mississippi sent a specimen of foliage, together with berries, from what he said was a hybrid between the pecan and the China berry; and he had the evidence, because the parent pecan tree stood right there, and the China berry was the other parent tree! He wanted world wide attention called to that. They were taken to the botanist, and he recognized them as one of the ordinary soap berries. There was a similar case this fall. A gentleman in Texas exhibited some nuts at the State Fair at Dallas that he said were a hybrid between the mocker-nut, the common hickory there in Texas, and the pecan. He said that the parent trees stood near one another and that the pecan blossomed some years about the same time that the hickory did, and in those years the hickory nut was long, and in other years it was short. Somebody sent one of the nuts to Mr. Taylor, Assistant Chief of the Bureau of Plant Industry. He sent the nut on to me, and I looked it up. I struck Texas on one of those cold wave days, and drove five miles out and back in a Texas livery rig, and found an ordinary hickory that bore nuts just a little different from others. That is one way the Department is called upon to ferret these things out.
Pages