قراءة كتاب Esperanto Self-Taught with Phonetic Pronunciation
تنويه: تعرض هنا نبذة من اول ١٠ صفحات فقط من الكتاب الالكتروني، لقراءة الكتاب كاملا اضغط على الزر "اشتر الآن"
Esperanto Self-Taught with Phonetic Pronunciation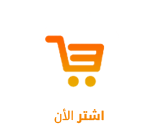 Esperanto Self-Taught
WITH
PHONETIC PRONUNCIATION.
BY
WILLIAM W. MANN.
(Member of the British Esperanto Association.)
THIRD EDITION
PRINTED IN GREAT BRITAIN
London:
E. MARLBOROUGH & CO., LTD., 51 Old Bailey, E.C. 4
[ALL RIGHTS RESERVED.]
PREFACE.
The object of this volume is two-fold. It supplies very full and comprehensive vocabularies of the words required by the tourist or traveller, visitor or resident abroad, health or pleasure seeker, and professional or business man, together with a large number of conversational sentences of a typical and practical character. The words and phrases are classified according to subject, and the phonetic pronunciation of every word is added in accordance with Marlborough's simple and popular system of phonetics.
With the aid of this book anyone may undertake a trip to a foreign land, even if he know nothing of the language of the country he is going to, and, if he will put himself beforehand in communication with Esperantists in the various places he intends to visit, he will find them ready to help him in many ways, and his stay abroad will thus be made much more entertaining and instructive than if he had spent his time in the conventional manner of the ordinary tourist. A further great advantage of this international language is, that it opens up to the traveller, not merely one particular country, but the whole of Europe.
The book also aims at affording a practical guide to Esperanto for the student, who will find, in the section on Grammar, all that he needs to give him full insight into and grasp of the language, enabling him with very little effort to read, write and speak correctly.
By joining an Esperanto Group the learner may have frequent opportunity of conversational practice, and he will soon find that it is by no means a difficult matter to become as fluent in the auxiliary language as in his mother-tongue.1
Esperanto is not merely a language for tourists, but already possesses a rich literature of considerable extent, the beginnings of that "Weltlitteratur" foreseen by Goethe; it has a press of its own representing every country of importance in the world, and is constantly being made use of for professional purposes by doctors, scientists, teachers, lawyers, soldiers, sailors, merchants, etc., in every quarter of the globe. It is undoubtedly destined, ere many years have passed, to become a very important factor in the progress of the world.
WILLIAM W. MANN.
London, 1908.
PRINTED AND MADE IN GREAT BRITAIN.
Letchworth: The Garden City Press Ltd.
Fifth Impression
CONTENTS.
Alphabet

, with English Phonetic Pronunciation 5
Preliminary Notes.—Accents, Vowels, Diphthongs, etc. 7

Vocabularies

.—Pages 9 to 76.

Amusement, Recreation and 41
Animals, Vegetables, &c.:
Colours 17
Commercial Terms 56
Correspondence 61
Countries and Nations 40
Cycling 44
Cooking and Table Utensils 29
House and Furniture, The 34
Legal Terms 54
Mankind:
Motoring 47
Pages