You are here
قراءة كتاب The Shadow of a Man
تنويه: تعرض هنا نبذة من اول ١٠ صفحات فقط من الكتاب الالكتروني، لقراءة الكتاب كاملا اضغط على الزر "اشتر الآن"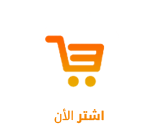 risen, walked to the end of the verandah, and returned as far as Bethune's chair. "Sure you want an adventure, Theodore? Because the Assyrians are coming down in the shape of the mounted police, and it's the second time they've been here to-day. Looks fishy, doesn't it?"
Listening, they heard the thin staccato jingle whose first and tiniest tinkle had been caught by Rigden; then with one accord the party rose, and gathered at the end of the verandah, whence the three black horsemen could be seen ambling into larger sizes, among the tussocks of blue-bush, between the station and the rising moon.
"What do they want?" idly inquired Bethune.
"A runaway convict," said Rigden, quietly.
"No!" cried Spicer.
"Is it a fact?" asked Ives, turning instinctively to Miss Bethune.
"I believe so," replied Moya, with notable indifference.
"Then why on earth have you been keeping it dark, both of you?" demanded Bethune, and he favoured the engaged couple with a scrutiny too keen for one of them. Moya's eyes fell. But Rigden was equal to the occasion.
"Because the police don't want it to get about. That's why," said he shortly.
And Moya admired his resource until she had time to think; then it revolted her as much as all the rest. But meanwhile the riders were dismounting in the moonlight. Rigden went out to meet them, and forthwith disappeared with Harkness among the pines.
"No luck at all," growled the sergeant. "We're clean off the scent, and it licks me how he gave you such a wide berth and us the slip. We can't have been that far behind him. None of the other gentlemen came across him, I suppose?"
"As a matter of fact I've only just mentioned it to them," replied Rigden, rather lamely. "I thought I'd leave it till you came back. You seemed not to want it to get about, you know."
"No more I do—for lots of reasons. I mean to take the devil, alive or dead, and yet I don't want anybody else to take him! Sounds well, doesn't it? Yet I bet you'd feel the same in my place—if you knew who he was!"
Rigden stood mute.
"You won't cut me out for the reward, Mr. Rigden, if I tell you who it is, between ourselves? You needn't answer: of course you won't. Well—then—it's good old Bovill the bushranger!" And the sergeant's face shone like the silver buttons of the sergeant's tunic.
"Captain Bovill!" gasped Rigden, but only because he felt obliged to gasp something.
"Not so loud, man!" implored the sergeant, who had sunk his own voice to the veriest whisper. "Yes—yes—that's the gentleman. None other! Incredible, isn't it? Of course it wasn't Darlinghurst he escaped from, but Pentridge; only I thought you'd guess if I said; it's been in the papers some days."
"We get ours very late, and haven't always time to read them then. I knew nothing about it."
"Well, then, you knew about as much as is known in Victoria from that day to this. The police down there have lost their end of the thread, and it was my great luck to pick it up again by the merest chance last week. I'll tell you about that another time. But you understand what it would mean to me?"
"Rather!"
"To land him more or less single-handed!"
"I won't tell a soul."
"And don't you go and take the man himself behind my back, Mr. Rigden!" the policeman was obliged to add, with such jocularity as men feign in their deadliest earnest.
But Rigden's laugh was genuine and involuntary.
"I can safely promise that I won't do that," said he. "But ask the other fellows if they've seen the kind of man you describe; if they haven't, no harm done."
The unprofitable inquiry was conducted in Moya's presence, who abruptly disappeared, unable to bear any more and still hold her peace. Thereupon Rigden breathed more freely, and offered supper with an improving grace; the very tracker was included in the invitation, which was accepted with the frank alacrity of famished men.
"And it's not the last demand we shall have to make on you," said Harkness, as he washed in Rigden's room; "we've ridden our cattle off their legs since we were here in the afternoon. We must hark back on our own tracks first thing in the morning. Beds or bunks we shall want for the night, and fresh horses for an early start."
Rigden thought a moment.
"By all means, if you can stand the travellers' hut. It's empty, but in here we're rather full. As for horses, I've the very three for you. I'll run 'em up myself."
The storekeeper came to him as he was pulling on his boots. He was not a conspicuously attractive young man, but he had one huge merit. His devotion to Rigden was quite extraordinary.
"Why not let one of us run up those horses, sir?"
"One of you! I like that. Give us those spurs."
"Well, of course I meant myself, Mr. Rigden. The new chum wouldn't be much use."
"I'm not sure that you'd be much better. You don't know the paddocks as I know them, nor the mokes either. Nobody does, for that matter. But I don't want the men to get wind of this to-night."
"I'll see that they don't, Mr. Rigden."
"Now I'm ready, and I'll be twice as quick as anybody else. What's the time, Spicer?"
"Just on ten."
"Well, I'll be back by eleven. Now go in and see they've got everything they want, and take Mr. Bethune in with you for a drink. That's your billet for to-night, Spicer; you've got to play my part and leave the store to take care of itself. Now I'm off."
But it was some minutes before he proceeded beyond the horse-yard; indeed, he loitered there, though the jackeroo had the night-horse ready saddled, until Theodore had accepted the storekeeper's invitation, and the verandah was empty at last.
"Hang it! I'll have my dust-coat," he cried when about to mount. "Hold him while I run back to the barracks."
"Can't I go for you, sir?"
"No, you can't."
And the Rugby boy thought wistfully of Cambridge while Rigden was gone; for he was an absent-minded youth, who did not even notice how the pockets of the dust-coat bulged when Rigden returned.
Only Moya, from her dark but open door on that same verandah, had seen the manager slip from the barracks over to the store, and remain there some minutes, with the door shut and the key inside, before creeping stealthily out and once more locking the door behind him.
---
Pages