You are here
قراءة كتاب The Red Lily — Volume 01
تنويه: تعرض هنا نبذة من اول ١٠ صفحات فقط من الكتاب الالكتروني، لقراءة الكتاب كاملا اضغط على الزر "اشتر الآن"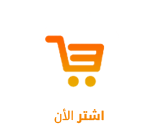 great honor to England.
When he had gone, the Countess Martin asked ingenuously of Paul Vence if he knew why that good Madame Marmet had looked at M. Schmoll with such marked though silent anger. He was surprised that she did not know.
"I never know anything," she said.
"But the quarrel between Schmoll and Marmet is famous. It ceased only at the death of Marmet.
"The day that poor Marmet was buried, snow was falling. We were wet and frozen to the bones. At the grave, in the wind, in the mud, Schmoll read under his umbrella a speech full of jovial cruelty and triumphant pity, which he took afterward to the newspapers in a mourning carriage. An indiscreet friend let Madame Marmet hear of it, and she fainted. Is it possible, Madame, that you have not heard of this learned and ferocious quarrel?
"The Etruscan language was the cause of it. Marmet made it his unique study. He was surnamed Marmet the Etruscan. Neither he nor any one else knew a word of that language, the last vestige of which is lost. Schmoll said continually to Marmet: 'You do not know Etruscan, my dear colleague; that is the reason why you are an honorable savant and a fair-minded man.' Piqued by his ironic praise, Marmet thought of learning a little Etruscan. He read to his colleague a memoir on the part played by flexions in the idiom of the ancient Tuscans."
Madame Martin asked what a flexion was.
"Oh, Madame, if I explain anything to you, it will mix up everything. Be content with knowing that in that memoir poor Marmet quoted Latin texts and quoted them wrong. Schmoll is a Latinist of great learning, and, after Mommsen, the chief epigraphist of the world.
"He reproached his young colleague—Marmet was not fifty years old—with reading Etruscan too well and Latin not well enough. From that time Marmet had no rest. At every meeting he was mocked unmercifully; and, finally, in spite of his softness, he got angry. Schmoll is without rancor. It is a virtue of his race. He does not bear ill-will to those whom he persecutes. One day, as he went up the stairway of the Institute with Renan and Oppert, he met Marmet, and extended his hand to him. Marmet refused to take it, and said 'I do not know you.'—'Do you take me for a Latin inscription?' Schmoll replied. Marmet died and was buried because of that satire. Now you know the reason why his widow sees his enemy with horror."
"And I have made them dine together, side by side."
"Madame, it was not immoral, but it was cruel."
"My dear sir, I shall shock you, perhaps; but if I had to choose, I should like better to do an immoral thing than a cruel one."
A young man, tall, thin, dark, with a long moustache, entered, and bowed with brusque suppleness.
"Monsieur Vence, I think that you know Monsieur Le Menil."
They had met before at Madame Martin's, and saw each other often at the
Fencing Club. The day before they had met at Madame Meillan's.

"Madame Meillan's—there's a house where one is bored," said Paul Vence.
"Yet Academicians go there," said M. Robert Le Menil. "I do not exaggerate their value, but they are the elite."
Madame Martin smiled.
"We know, Monsieur Le Menil, that at Madame Meillan's you are preoccupied by the women more than by the Academicians. You escorted Princess Seniavine to the buffet and talked to her about wolves."
"What wolves?"
"Wolves, and forests blackened by winter. We thought that with so pretty a woman your conversation was rather savage!"
Paul Vence rose.
"So you permit, Madame, that I should bring my friend Dechartre? He has a great desire to know you, and I hope he will not displease you. There is life in his mind. He is full of ideas."
"Oh, I do not ask for so much," Madame Martin said. "People that are natural and show themselves as they are rarely bore me, and sometimes they amuse me."
When Paul Vence had gone, Le Menil listened until the noise of footsteps had vanished; then, coming nearer:
"To-morrow, at three o'clock? Do you still love me?"
He asked her to reply while they were alone. She answered that it was late, that she expected no more visitors, and that no one except her husband would come.
He entreated. Then she said:
"I shall be free to-morrow all day. Wait for me at three o'clock."
He thanked her with a look. Then, placing himself on at the other side of the chimney, he asked who was that Dechartre whom she wished introduced to her.
"I do not wish him to be introduced to me. He is to be introduced to me.
He is a sculptor."

He deplored the fact that she needed to see new faces, adding:
"A sculptor? They are usually brutal."
"Oh, but this one does so little sculpture! But if it annoys you that I should meet him, I will not do so."
"I should be sorry if society took any part of the time you might give to me."
"My friend, you can not complain of that. I did not even go to Madame
Meillan's yesterday."

"You are right to show yourself there as little as possible. It is not a house for you."
He explained. All the women that went there had had some spicy adventure which was known and talked about. Besides, Madame Meillan favored intrigue. He gave examples. Madame Martin, however, her hands extended on the arms of the chair in charming restfulness, her head inclined, looked at the dying embers in the grate. Her thoughtful mood had flown. Nothing of it remained on her face, a little saddened, nor in her languid body, more desirable than ever in the quiescence of her mind. She kept for a while a profound immobility, which added to her personal attraction the charm of things that art had created.
He asked her of what she was thinking. Escaping the magic of the blaze in the ashes, she said:
"We will go to-morrow, if you wish, to far distant places, to the odd districts where the poor people live. I like the old streets where misery dwells."
He promised to satisfy her taste, although he let her know that he thought it absurd. The walks that she led him sometimes bored him, and he thought them dangerous. People might see them.
"And since we have been successful until now in not causing gossip—"
She shook her head.
"Do you think that people have not talked about us? Whether they know or do not know, they talk. Not everything is known, but everything is said."
She relapsed into her dream. He thought her discontented, cross, for some reason which she would not tell. He bent upon her beautiful, grave eyes which reflected the light of the grate. But she reassured him.
"I do not know whether any one talks about me. And what do I care?
Nothing matters."

He left her. He was going to dine at the club, where a friend was waiting for him. She followed him with her eyes, with peaceful sympathy. Then she began again to read in the ashes.
She saw in them the days of her childhood; the castle wherein she had passed the sweet, sad summers; the dark and humid park; the pond where slept the green water; the marble nymphs under the chestnut-trees, and the bench on which she had wept and desired death. To-day she still ignored the cause of her youthful despair, when the ardent awakening of her imagination threw her into a troubled maze of
Pages