You are here
قراءة كتاب The Red Lily — Volume 01
تنويه: تعرض هنا نبذة من اول ١٠ صفحات فقط من الكتاب الالكتروني، لقراءة الكتاب كاملا اضغط على الزر "اشتر الآن"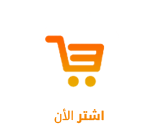 much liked by women who passed for disdainful and hard to please, and he had a true affection for her. The pleasure she gave him and the joy of being beautiful for him attached her to this friend. He made life for her not continually delightful, but easy to bear, and at times agreeable.
That which she had not divined in her solitude, notwithstanding vague yearnings and apparently causeless sadness, he had revealed to her. She knew herself when she knew him. It was a happy astonishment. Their sympathies were not in their minds. Her inclination toward him was simple and frank, and at this moment she found pleasure in the idea of meeting him the next day in the little apartment where they had met for three years. With a shake of the head and a shrug of her shoulders, coarser than one would have expected from this exquisite woman, sitting alone by the dying fire, she said to herself: "There! I need love!"
CHAPTER II
"ONE CAN SEE THAT YOU ARE YOUNG!"
It was no longer daylight when they came out of the little apartment in the Rue Spontini. Robert Le Menil made a sign to a coachman, and entered the carriage with Therese. Close together, they rolled among the vague shadows, cut by sudden lights, through the ghostly city, having in their minds only sweet and vanishing impressions while everything around them seemed confused and fleeting.
The carriage approached the Pont-Neuf. They stepped out. A dry cold made vivid the sombre January weather. Under her veil Therese joyfully inhaled the wind which swept on the hardened soil a dust white as salt. She was glad to wander freely among unknown things. She liked to see the stony landscape which the clearness of the air made distinct; to walk quickly and firmly on the quay where the trees displayed the black tracery of their branches on the horizon reddened by the smoke of the city; to look at the Seine. In the sky the first stars appeared.
"One would think that the wind would put them out," she said.
He observed, too, that they scintillated a great deal. He did not think it was a sign of rain, as the peasants believe. He had observed, on the contrary, that nine times in ten the scintillation of stars was an augury of fine weather.
Near the little bridge they found old iron-shops lighted by smoky lamps. She ran into them. She turned a corner and went into a shop in which queer stuffs were hanging. Behind the dirty panes a lighted candle showed pots, porcelain vases, a clarinet, and a bride's wreath.
He did not understand what pleasure she found in her search.
"These shops are full of vermin. What can you find interesting in them?"
"Everything. I think of the poor bride whose wreath is under that globe.
The dinner occurred at Maillot. There was a policeman in the procession.
There is one in almost all the bridal processions one sees in the park on
Saturdays. Don't they move you, my friend, all these poor, ridiculous,
miserable beings who contribute to the grandeur of the past?"

Among cups decorated with flowers she discovered a little knife, the ivory handle of which represented a tall, thin woman with her hair arranged a la Maintenon. She bought it for a few sous. It pleased her, because she already had a fork like it. Le Menil confessed that he had no taste for such things, but said that his aunt knew a great deal about them. At Caen all the merchants knew her. She had restored and furnished her house in proper style. This house was noted as early as 1690. In one of its halls were white cases full of books. His aunt had wished to put them in order. She had found frivolous books in them, ornamented with engravings so unconventional that she had burned them.
"Is she silly, your aunt?" asked Therese.
For a long time his anecdotes about his aunt had made her impatient. Her friend had in the country a mother, sisters, aunts, and numerous relatives whom she did not know and who irritated her. He talked of them with admiration. It annoyed her that he often visited them. When he came back, she imagined that he carried with him the odor of things that had been packed up for years. He was astonished, naively, and he suffered from her antipathy to them.
He said nothing. The sight of a public-house, the panes of which were flaming, recalled to him the poet Choulette, who passed for a drunkard. He asked her if she still saw that Choulette, who called on her wearing a mackintosh and a red muffler.
It annoyed her that he spoke like General Lariviere. She did not say that she had not seen Choulette since autumn, and that he neglected her with the capriciousness of a man not in society.
"He has wit," she said, "fantasy, and an original temperament. He pleases me."
And as he reproached her for having an odd taste, she replied:
"I haven't a taste, I have tastes. You do not disapprove of them all,
I suppose."

He replied that he did not criticise her. He was only afraid that she might do herself harm by receiving a Bohemian who was not welcome in respectable houses.
She exclaimed:
"Not welcome in respectable houses—Choulette? Don't you know that he goes every year for a month to the Marquise de Rieu? Yes, to the Marquise de Rieu, the Catholic, the royalist. But since Choulette interests you, listen to his latest adventure. Paul Vence related it to me. I understand it better in this street, where there are shirts and flowerpots at the windows.
"This winter, one night when it was raining, Choulette went into a public-house in a street the name of which I have forgotten, but which must resemble this one, and met there an unfortunate girl whom the waiters would not have noticed, and whom he liked for her humility. Her name was Maria. The name was not hers. She found it nailed on her door at the top of the stairway where she went to lodge. Choulette was touched by this perfection of poverty and infamy. He called her his sister, and kissed her hands. Since then he has not quitted her a moment. He takes her to the coffee-houses of the Latin Quarter where the rich students read their reviews. He says sweet things to her. He weeps, she weeps. They drink; and when they are drunk, they fight. He loves her. He calls her his chaste one, his cross and his salvation. She was barefooted; he gave her yarn and knitting-needles that she might make stockings. And he made shoes for this unfortunate girl himself, with enormous nails. He teaches her verses that are easy to understand. He is afraid of altering her moral beauty by taking her out of the shame where she lives in perfect simplicity and admirable destitution."
Le Menil shrugged his shoulders.
"But that Choulette is crazy, and Paul Vence has no right to tell you such stories. I am not austere, assuredly; but there are immoralities that disgust me." They were walking at random. She fell into a dream.
"Yes, morality, I know—duty! But duty—it takes the devil to discover it. I can assure you that I do not know where duty is. It's like a young lady's turtle at Joinville. We spent all the evening looking for it under the furniture, and when we had found it, we went to bed."
He thought there was some truth in what she said. He would think about it when alone.
"I regret sometimes that I did not remain in the army. I know what you are going to say—one becomes a brute in that profession. Doubtless, but one knows exactly what one has to do, and that is a great deal in life. I think that my uncle's life is very beautiful and very agreeable. But now that everybody is in the
Pages