You are here
قراءة كتاب The Red Lily — Volume 01
تنويه: تعرض هنا نبذة من اول ١٠ صفحات فقط من الكتاب الالكتروني، لقراءة الكتاب كاملا اضغط على الزر "اشتر الآن"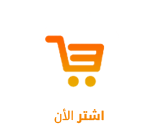 army, there are neither officers nor soldiers. It all looks like a railway station on Sunday. My uncle knew personally all the officers and all the soldiers of his brigade. Nowadays, how can you expect an officer to know his men?"
She had ceased to listen. She was looking at a woman selling fried potatoes. She realized that she was hungry and wished to eat fried potatoes.
He remonstrated:
"Nobody knows how they are cooked."
But he had to buy two sous' worth of fried potatoes, and to see that the woman put salt on them.
While Therese was eating them, he led her into deserted streets far from the gaslights. Soon they found themselves in front of the cathedral. The moon silvered the roofs.
"Notre Dame," she said. "See, it is as heavy as an elephant yet as delicate as an insect. The moon climbs over it and looks at it with a monkey's maliciousness. She does not look like the country moon at Joinville. At Joinville I have a path—a flat path—with the moon at the end of it. She is not there every night; but she returns faithfully, full, red, familiar. She is a country neighbor. I go seriously to meet her. But this moon of Paris I should not like to know. She is not respectable company. Oh, the things that she has seen during the time she has been roaming around the roofs!"
He smiled a tender smile.
"Oh, your little path where you walked alone and that you liked because the sky was at the end of it! I see it as if I were there."
It was at the Joinville castle that he had seen her for the first time, and had at once loved her. It was there, one night, that he had told her of his love, to which she had listened, dumb, with a pained expression on her mouth and a vague look in her eyes.
The reminiscence of this little path where she walked alone moved him, troubled him, made him live again the enchanted hours of his first desires and hopes. He tried to find her hand in her muff and pressed her slim wrist under the fur.
A little girl carrying violets saw that they were lovers, and offered flowers to them. He bought a two-sous' bouquet and offered it to Therese.
She was walking toward the cathedral. She was thinking: "It is like an enormous beast—a beast of the Apocalypse."
At the other end of the bridge a flower-woman, wrinkled, bearded, gray with years and dust, followed them with her basket full of mimosas and roses. Therese, who held her violets and was trying to slip them into her waist, said, joyfully:
"Thank you, I have some."
"One can see that you are young," the old woman shouted with a wicked air, as she went away.
Therese understood at once, and a smile came to her lips and eyes. They were passing near the porch, before the stone figures that wear sceptres and crowns.
"Let us go in," she said.
He did not wish to go in. He declared that the door was closed. She pushed it, and slipped into the immense nave, where the inanimate trees of the columns ascended in darkness. In the rear, candles were moving in front of spectre-like priests, under the last reverberations of the organs. She trembled in the silence, and said:
"The sadness of churches at night moves me; I feel in them the grandeur of nothingness."
He replied:
"We must believe in something. If there were no God, if our souls were not immortal, it would be too sad."
She remained for a while immovable under the curtains of shadow hanging from the arches. Then she said:
"My poor friend, we do not know what to do with this life, which is so short, and yet you desire another life which shall never finish."
In the carriage that took them back he said gayly that he had passed a fine afternoon. He kissed her, satisfied with her and with himself. But his good-humor was not communicated to her. The last moments they passed together were spoiled for her always by the presentiment that he would not say at parting the thing that he should say. Ordinarily, he quitted her brusquely, as if what had happened were not to last. At every one of their partings she had a confused feeling that they were parting forever. She suffered from this in advance and became irritable.
Under the trees he took her hand and kissed her.
"Is it not rare, Therese, to love as we love each other?"
"Rare? I don't know; but I think that you love me."
"And you?"
"I, too, love you."
"And you will love me always?"
"What does one ever know?"
And seeing the face of her lover darken:
"Would you be more content with a woman who would swear to love only you for all time?"
He remained anxious, with a wretched air. She was kind and she reassured him:
Pages