You are here
قراءة كتاب The Red Lily — Volume 01
تنويه: تعرض هنا نبذة من اول ١٠ صفحات فقط من الكتاب الالكتروني، لقراءة الكتاب كاملا اضغط على الزر "اشتر الآن"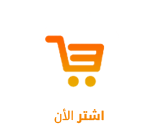 desires and of fears. When she was a child, life frightened her. And now she knew that life is not worth so much anxiety nor so much hope; that it is a very ordinary thing. She should have known this. She thought:
"I saw mamma; she was good, very simple, and not very happy. I dreamed of a destiny different from hers. Why? I felt around me the insipid taste of life, and seemed to inhale the future like a salt and pungent aroma. Why? What did I want, and what did I expect? Was I not warned enough of the sadness of everything?"
She had been born rich, in the brilliancy of a fortune too new. She was a daughter of that Montessuy, who, at first a clerk in a Parisian bank, founded and governed two great establishments, brought to sustain them the resources of a brilliant mind, invincible force of character, a rare alliance of cleverness and honesty, and treated with the Government as if he were a foreign power. She had grown up in the historical castle of Joinville, bought, restored, and magnificently furnished by her father. Montessuy made life give all it could yield. An instinctive and powerful atheist, he wanted all the goods of this world and all the desirable things that earth produces. He accumulated pictures by old masters, and precious sculptures. At fifty he had known all the most beautiful women of the stage, and many in society. He enjoyed everything worldly with the brutality of his temperament and the shrewdness of his mind.
Poor Madame Montessuy, economical and careful, languished at Joinville, delicate and poor, under the frowns of twelve gigantic caryatides which held a ceiling on which Lebrun had painted the Titans struck by Jupiter. There, in the iron cot, placed at the foot of the large bed, she died one night of sadness and exhaustion, never having loved anything on earth except her husband and her little drawing-room in the Rue Maubeuge.
She never had had any intimacy with her daughter, whom she felt instinctively too different from herself, too free, too bold at heart; and she divined in Therese, although she was sweet and good, the strong Montessuy blood, the ardor which had made her suffer so much, and which she forgave in her husband, but not in her daughter.
But Montessuy recognized his daughter and loved her. Like most hearty, full-blooded men, he had hours of charming gayety. Although he lived out of his house a great deal, he breakfasted with her almost every day, and sometimes took her out walking. He understood gowns and furbelows. He instructed and formed Therese. He amused her. Near her, his instinct for conquest inspired him still. He desired to win always, and he won his daughter. He separated her from her mother. Therese admired him, she adored him.
In her dream she saw him as the unique joy of her childhood. She was persuaded that no man in the world was as amiable as her father.
At her entrance in life, she despaired at once of finding elsewhere so rich a nature, such a plenitude of active and thinking forces. This discouragement had followed her in the choice of a husband, and perhaps later in a secret and freer choice.
She had not really selected her husband. She did not know: she had permitted herself to be married by her father, who, then a widower, embarrassed by the care of a girl, had wished to do things quickly and well. He considered the exterior advantages, estimated the eighty years of imperial nobility which Count Martin brought. The idea never came to him that she might wish to find love in marriage.
He flattered himself that she would find in it the satisfaction of the luxurious desires which he attributed to her, the joy of making a display of grandeur, the vulgar pride, the material domination, which were for him all the value of life, as he had no ideas on the subject of the happiness of a true woman, although he was sure that his daughter would remain virtuous.
While thinking of his absurd yet natural faith in her, which accorded so badly with his own experiences and ideas regarding women, she smiled with melancholy irony. And she admired her father the more.
After all, she was not so badly married. Her husband was as good as any other man. He had become quite bearable. Of all that she read in the ashes, in the veiled softness of the lamps, of all her reminiscences, that of their married life was the most vague. She found a few isolated traits of it, some absurd images, a fleeting and fastidious impression. The time had not seemed long and had left nothing behind. Six years had passed, and she did not even remember how she had regained her liberty, so prompt and easy had been her conquest of that husband, cold, sickly, selfish, and polite; of that man dried up and yellowed by business and politics, laborious, ambitious, and commonplace. He liked women only through vanity, and he never had loved his wife. The separation had been frank and complete. And since then, strangers to each other, they felt a tacit, mutual gratitude for their freedom. She would have had some affection for him if she had not found him hypocritical and too subtle in the art of obtaining her signature when he needed money for enterprises that were more for ostentation than real benefit. The man with whom she dined and talked every day had no significance for her.
With her cheek in her hand, before the grate, as if she questioned a sibyl, she saw again the face of the Marquis de Re. She saw it so precisely that it surprised her. The Marquis de Re had been presented to her by her father, who admired him, and he appeared to her grand and dazzling for his thirty years of intimate triumphs and mundane glories. His adventures followed him like a procession. He had captivated three generations of women, and had left in the heart of all those whom he had loved an imperishable memory. His virile grace, his quiet elegance, and his habit of pleasing had prolonged his youth far beyond the ordinary term of years. He noticed particularly the young Countess Martin. The homage of this expert flattered her. She thought of him now with pleasure. He had a marvellous art of conversation. He amused her. She let him see it, and at once he promised to himself, in his heroic frivolity, to finish worthily his happy life by the subjugation of this young woman whom he appreciated above every one else, and who evidently admired him. He displayed, to capture her, the most learned stratagems. But she escaped him very easily.
She yielded, two years later, to Robert Le Menil, who had desired her ardently, with all the warmth of his youth, with all the simplicity of his mind. She said to herself: "I gave myself to him because he loved me." It was the truth. The truth was, also, that a dumb yet powerful instinct had impelled her, and that she had obeyed the hidden impulse of her being. But even this was not her real self; what awakened her nature at last was the fact that she believed in the sincerity of his sentiment. She had yielded as soon as she had felt that she was loved. She had given herself, quickly, simply. He thought that she had yielded easily. He was mistaken. She had felt the discouragement which the irreparable gives, and that sort of shame which comes of having suddenly something to conceal. Everything that had been whispered before her about other women resounded in her burning ears. But, proud and delicate, she took care to hide the value of the gift she was making. He never suspected her moral uneasiness, which lasted only a few days, and was replaced by perfect tranquillity. After three years she defended her conduct as innocent and natural.
Having done harm to no one, she had no regrets. She was content. She was in love, she was loved. Doubtless she had not felt the intoxication she had expected, but does one ever feel it? She was the friend of the good and honest fellow,
Pages